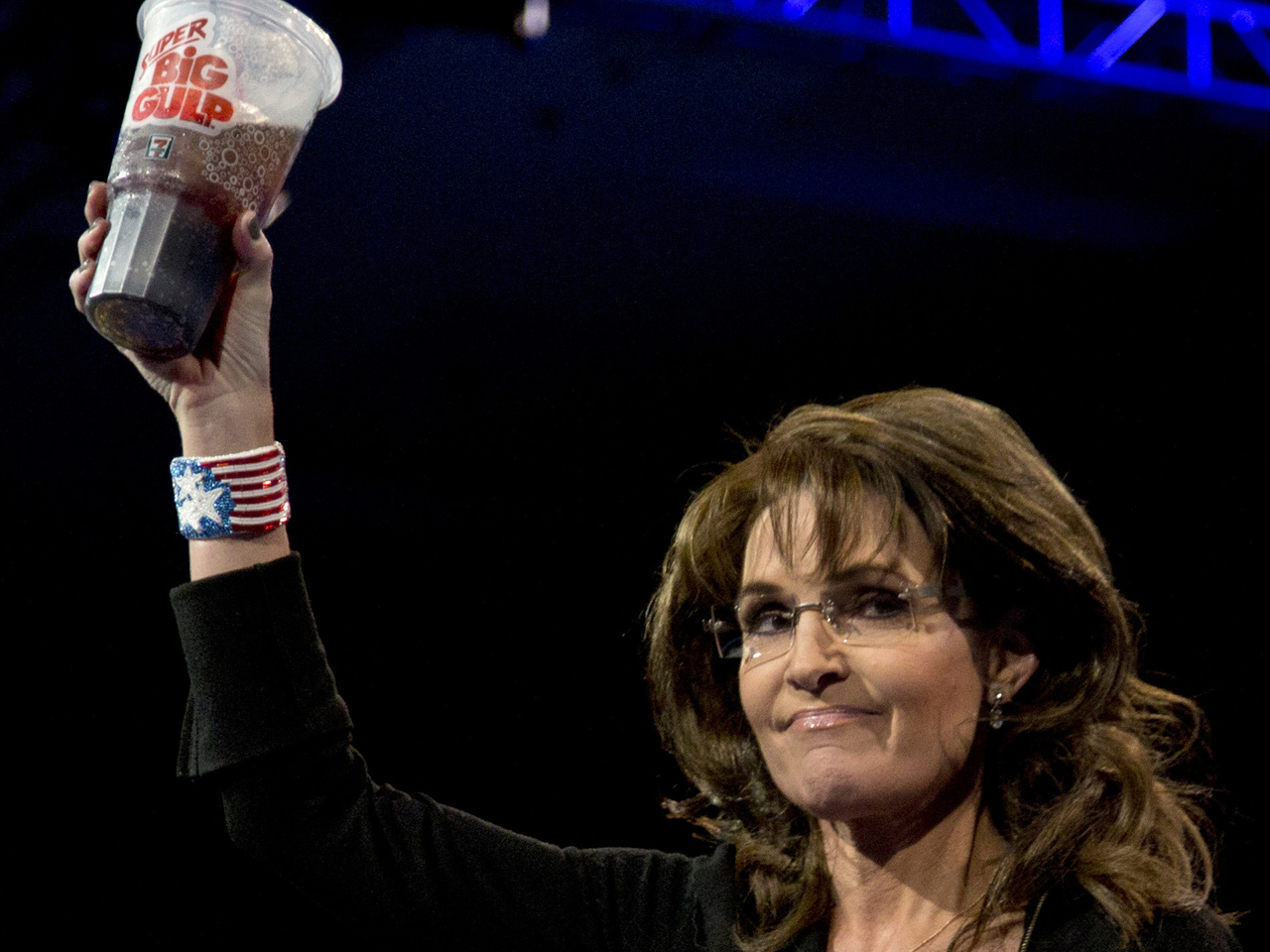 I'll always remember what that staunch supporter or meritocracy Charles Murray replied when asked by the New York Times Magazine in 2008 about a certain Wasilla-based Republican:
NYT: What do you think of Sarah Palin? Charles Murray: I'm in love. Truly and deeply in love.
All because she stood up at a convention and read a speech someone else wrote that was full of lies. Can you imagine if the Obamas had behaved like the Palins for the past six years, what odious theories Murray would have espoused? 
At the Daily Beast, Matt Lewis, apparently the last person in America to get the memo that even staunch conservatives have long disdained the adult baby who (briefly) governed Alaska, belatedly announces the love affair is over. You don't say? It's a perplexing missive from deep inside an echo chamber. The opening:
Has conservative genuflection at the altar of Sarah Palin finally come to a halt?

In case you missed it, her speech in Iowa this week was not well received on the right. The Washington Examiner's Byron York called it a "long, rambling, and at times barely coherent speech" and National Review's Charles C.W. Cooke said she slipped into self-parody. And there's more. The Examiner's Eddie Scarry, for example, contacted several conservative bloggers who were once Palin fans, but have since moved on.

But here's my question… what changed?

Yes, in 2008, Sarah Palin delivered one of the finest convention speeches I've ever heard (trust me, I was there), but she hasn't exactly been channeling Winston Churchill ever since. Remember her big speech at CPAC a couple of years ago? You know, the one where she took a swig out of a Big Gulp and said of her husband Todd: "He's got the rifle, I got the rack." Not exactly a great moment in political rhetoric.

So why is anyone surprised when, this weekend, she said: "'The Man,' can only ride ya when your back is bent?"

Demosthenes, she is not, but there's nothing new about Palin's penchant for populism or lowbrow rhetoric. What does feel new is that she has finally gotten around to roundly losing conservative opinion leaders. (OK, this has been a long time coming. In 2011, Conor Friedersdorf noted that the hard right was skewering Palin, and that Kathleen Parker had been vindicated. And as recently as this past April, I wondered whether it was finally safe for conservatives to criticize her publicly. But it does feel like we have finally reached a tipping point where criticizing Palin isn't only acceptable for conservative opinion leaders, it's now almost expected.)•