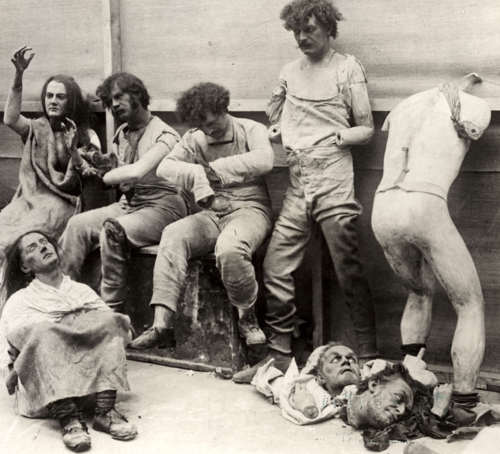 Just under two weeks ago, the BBC's economics editor, Kamal Ahmed, sat down for a fascinating 90-minute Intelligence Squared conversation with Sapiens historian Yuval Noah Harari, whose futuristic new book, Homo Deus, was just released in the U.K. and has an early 2017 publication date in the U.S.
The Israeli historian believes that during the Industrial Revolution, humans have intellectually, if not practically, figured out how to put under our control the triple threats of famine, plague and war. He says these things still bedevil us, if to a lesser degree, because of politics and incompetence, not due to ignorance. (I'll also add madness, individual and the mass kind, to those causes.) That's great should we continue to use knowledge to reduce counterproductive politics, incompetence, and, ultimately, to further mitigate suffering. 
For the first time in history, Harari asserts, wide abundance is now more of a threat to us than want, with obesity a greater threat than starvation. As he says, "McDonald's and Coca-Cola pose a far greater threat to our lives than Al-Qaeda and the Islamic State."
What will we do over the next century or two if we are able to shuffle off the old obstacles?
Harari says: "Try overcome sickness and death, find the keys to happiness and upgrade humans into gods…in the literal sense…to design life according to our wishes. The main products of the human economy will no longer be vehicles and textiles and food and weapons. The main products will be bodies and brains and minds. 
"The next phase will involve trying to gain mastery of what's inside, of trying to decipher human biochemistry, our bodies, our brains, learning how to re-engineer them, learning how to manufacture them. This will require a lot of computing power. There's no way the human brain has the capacity to decipher the secrets, to process the data that's necessary to understand what's happening inside. You need help from Artificial Intelligence and Big Data Systems, and this is what is happening already today. We see a merger of the biological sciences with computer sciences."
Despite such promise, Harari doesn't believe godliness is assuredly our ultimate destination. "The result may not be uploading humans into gods," he says. "The result may be massive useless class…the end of humanity."
The academic acknowledges he's not an expert in AI and technology and when he makes predictions about the future, he takes for granted the accuracy of the experts in those fields. He argues that "you don't really need to know how a nuclear bomb works" to understand its impact.
Also discussed: technological unemployment, a potentially new and radical type of wealth inequality, the poisonous American political season and how Native peoples selling Manhattan for colorful beads is recurring now with citizens surrendering private information for "free email and some cute cat videos."•
Tags: Kamal Ahmed, Yuval Noah Harari