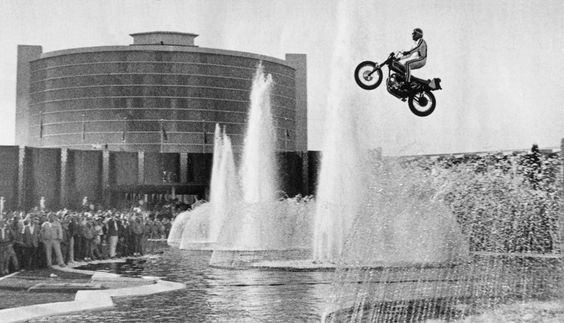 When it comes to human-made material goods, it would seem that cheap abundance is within sight for the first time in our species' history. The rub is that the cost of getting there has been sky-high environmentally, with scary repercussions staring us in the maw.
As we've witnessed in California, in the U.S. we haven't made great decisions when it comes to safeguarding our water supply, that precious resource. Water economist David Zetland, author of The End of Abundance: Economic Solutions to Water Scarcity, just conducted an Ask Me Anything at Reddit. A few exchanges are embedded below.
---
Question:

Yesterday, there was a picture on r/pics of a California lake (almost empty) in 2014 and the same lake with much more water in it from this year. How are things going in California? (I realize you no longer live there.) Are conditions improving there? What needs to happen now to get them even better?

David Zetland:

Yes, I did too. I hope that some of the 5000+ people who upvoted it see your comment :)

"Things" are ok. The environment is really under stress due to drought and climate change (hard to separate), and El Niño didn't fix anything. The biggest problem in the State is groundwater, which is barely regulated and hardly measured (there are laws now, but it will take 5+ years to implement anything).

People in cities may say "nothing's wrong" b/c their taps flow but they are missing the environmental and groundwater stress.

I'm not an optimist in terms of improvements, as the dominant perspective is growth of population, agriculture and urban landscapes. All of these are increasing demand in a system that's "managed" to the hilt, meaning there's very little space for safety if things go wrong. (The big nightmare is an earthquake that "disturbs" the Delta, thereby cutting off water to SF as well as half of SoCal. That could happen tomorrow.)

I've suggested for years that California needs to reduce water transfers, to get regions to focus more on local supplies (i.e., recycling wastewater, saving rainwater) rather than calling for more dams or transfers.

I moved to the Netherlands b/c I don't trust California's water management to do much more than get by, with a good chance it will fail (it already has for communities losing access to well water or facing polluted well water).
---
Question:

Do you view cities like LA and LV as unsustainable, or is there a way for large cities to exist in desert climates without robbing other regions?

David Zetland: 

Good question. EVERY city is unsustainable in some way, due to the way they need to concentrate food, energy, water, etc. Those that are farther from those sources thus need to be smaller. LA was amazing back in the 30s, but grew off imported water (you can even go back earlier, to the 1913 LA Aqueduct if you want to pinpoint an issue).

The main idea is that ALL cities should pay the full cost of their resource use/environmental impact. Very few do, but it's FAR worse when politicians allow them to get away with stuff/subsidize their growth.
---
Question:

If the planet is made up of mostly water, why are we concerned about the scarcity of water?

David Zetland:

Wrong place, wrong time, wrong quality.
---
Question:

I've always wondered – why not just price water according to its scarcity? Give the first x gallons cheap or free to residential customers, then charge against an accelerating price scale? That would dissuade large inefficient users, but still allow people to stay clean and healthy in their homes.

David Zetland:

You're right in principle, but the details should be implemented differently. More.
---
Question:

What little things can people do to help use less water ?

David Zetland:

Little: Turn off taps when not using water. Bigger: Don't have a lawn. Fix leaks. Biggest: Don't eat meat.

Mega: Get involved in regional water management, to help those who do not care as much change their habits (via changed incentives — prices — more than preaching).•