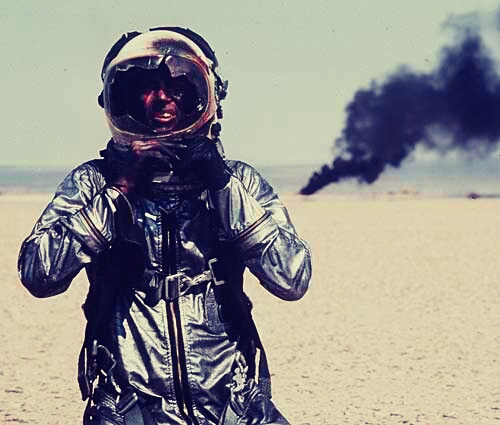 There are three reasons, I think, why our culture is so often fixated on apocalyptic and post-apocalyptic scenarios:
1) These nightmares are a warning shot, a clarion call, maybe Cassandra's cautions, about a calamity of our making. Climate change, for instance, or perhaps some other end of our own design. It could be that a highly technological society has embedded within in it an endgame that is inexorable. 
2) We have an innate fear of the finish line because whether we doom ourselves or not, ruin awaits us all, as individuals and as a species. Even our planet won't ultimately escape the dying of the sun.
3) Or maybe these are sort of a comforting fantasy in a strange way. Perhaps some part of us wishes it would all go away: the discomfiting whirring, surveilling buzz of postmodern life. It could be that down deep quiet seems preferable, the ON switches out of reach. Of course, the cruel joke is that our technological tomorrow will be quiet and ambient, and there will be no switches.
In "William Gibson Has a Theory About Our Cultural Obsession With Dystopias," a smart New York Q&A conducted by Abraham Riesman, one of the great seers of our time discusses the meaning of our dead-end inventions. In an echo of his famous line about the future, the author says dystopia is already here, though it's "not very evenly distributed." The opening:
Question:

How do you account for the recent surge in popular fiction about the collapse of civilization into dystopia or Armageddon?

William Gibson:

This could be a case of consumers of a particular kind of pop culture trying to tell us something, alas. Seriously, what I find far more ominous is how seldom, today, we see the phrase "the 22nd century." Almost never. Compare this with the frequency with which the 21st century was evoked in popular culture during, say, the 1920s.

Question:

Do you mean it's ominous because people are so pessimistic that they can't even imagine a future?

William Gibson:

Well, that's the question — why don't we? I don't know.

Question:

Why do you think we, as a culture, are so endlessly obsessed with stories about last-ditch attempts to stave off the end of the world?

William Gibson:

The end of the world is universal shorthand for whatever we don't want to happen. We have very little control over anything much at all, individually, so fantasies of staving off the end of the world are fairly benign fantasies of increased agency.

Question:

What grim future do you fear most? A brutal dystopia? A nuked-out wasteland? A chaotic world war?

William Gibson:

I don't think of those as very distinct states. It's certainly possible to have all three at once.•