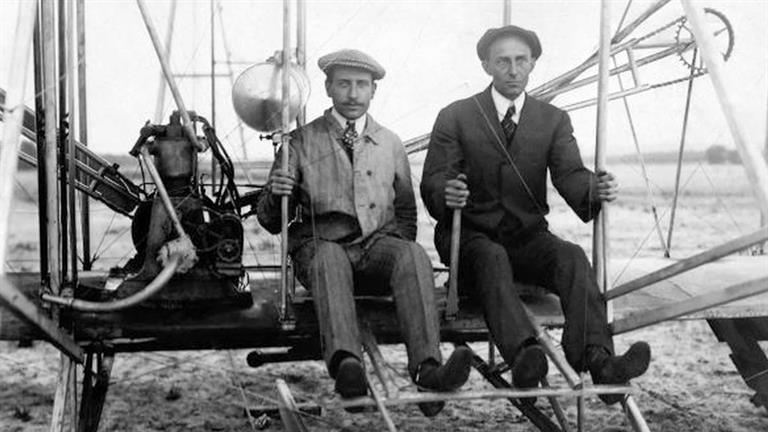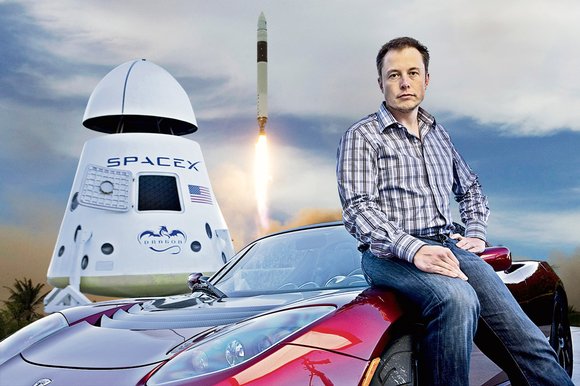 John Lanchester, who wrote one of my favorite articles of the year with "The Robots Are Coming" in the London Review of Books, returns to that same publication to think about more tinkerers and their machines, namely the Wright brothers and Elon Musk.
The occasion is a dual review of David McCullough's new work about the former and Ashlee Vance's of the latter. As the piece notes, the aviation pioneer Wrights were ignored, disbelieved and mocked during their first couple of successful flights, the press too skeptical to accept what was clear as the sky if only they would open their eyes.
Puzzlingly, Lanchester is of the notion that the SpaceX founder Elon Musk is less than a household name, which is a curious thing since the Iron Man avatar is one of the most famous people on Earth, receiving the type of wide acclaim before coming close to Mars that was denied the Wrights even after they successfully took flight in Kitty Hawk. Just strange.
Otherwise it's a very well-written piece, and one that astutely points out that tinkerers today who want to do more than merely create apps often need a planeload of cash, something the Wrights didn't require. Perhaps 3-D printers will change that?
A passage in which Lanchester compares the siblings to their spiritual descendant:
When David McCullough's book came out, it went straight to the top of the US bestseller list, taking up a position right next to Ashlee Vance's biography of Elon Musk. At which point you may well be asking, who he? The answer is that Musk is the South African-born entrepreneur who runs three of the most interesting companies in America, in the fields of clean energy and interplanetary exploration: SolarCity (solar batteries), Tesla (electric cars), and SpaceX (commercial spaceflight). It's the third of these companies which is the maddest and most entertaining. Where most corporate mission statements are so numbing they'd be useful as a form of medical anaesthesia, SpaceX's is 'creating the technology needed to establish life on Mars'. 'I would like to die thinking that humanity has a bright future,' Musk explained to Vance. '"If we can solve sustainable energy and be well on our way to becoming a multiplanetary species with a self-sustaining civilisation on another planet – to cope with a worst-case scenario happening and extinguishing human consciousness – then," and here he paused for a moment, "I think that would be really good."'

There are a number of suggestive parallels between Musk and the Wrights, beyond the obvious ones to do with an interest in flight. The bishop had very high standards and set no limits on the intellectual curiosity he encouraged in his children; Musk's father had the same standards and the same insistence on no limits, but was (is) a tortured and difficult presence, 'good at making life miserable', in Musk's words: 'He can take any situation no matter how good it is and make it bad.' The Wrights were poorish, the Musks affluentish, but both grew up with an emphasis on learning things first-hand. 'It is remarkable how many different things you can get to explode,' Musk says about his childhood experiments. 'I'm lucky I have all my fingers.' One very odd thing is a parallel to do with bullies: Musk was set on and beaten half to death by a gang of thugs at his school in Johannesburg; Wilbur Wright was attacked so badly at the age of 18 – beaten with a hockey stick – that he took years to recover from his injuries and missed a college education as a result. His assailant, Oliver Crook Haugh, went on to become a notorious serial killer. Something about these very bright young men set off the bullies' hatred for difference.

The Wrights took calculated risks. Musk does the same.•