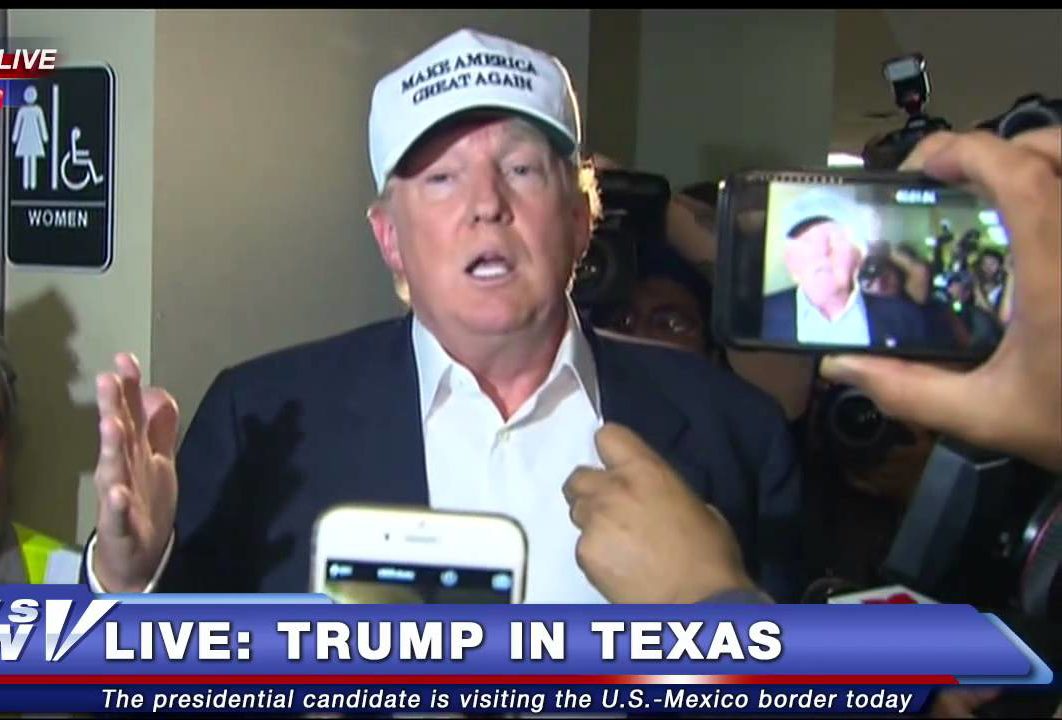 When Time magazine published Tyler Cowen's 2013 cover story "Why Texas Is Our Future," which argued that the Lone Star State was America's new bellwether, I disagreed with the premise, wondering if Texas, as we've long known it, was even the future of Texas.
The article notes the large-scale migration to the state by citizens from other parts of the country but assumes these newbies would gladly live within Texas' regulations (or lack thereof) rather than altering them. In this vision, the bargain of low taxes and real estate prices would have outweighed concerns about environmental damage, the lack of the Medicaid expansion for the Affordable Care Act and the scary high childhood poverty rate. That's a big assumption. The piece also failed to speak of the growing young Latino population which was going to leave its mark as it aged into voting eligibility. Rather than doubling down on business as usual, the traditionally red state was actually likely to take on a much more purplish hue.
The first signs of a change may be manifesting in the 2016 Presidential election, as Texas is shockingly too close to call. Now granted Trump is nothing like a normal candidate, but he and his border wall would have still risen to an easy victory in the state in years gone by.
From Nate Silver at Five Thirty Eight:
Another day, another traditionally Republican state that Donald Trump could shockingly manage to lose. Yesterday, I wrote about Utah, where Trump's weakness with Mormon voters could throw the state to Hillary Clinton or to independent candidate Evan McMullin. Today, we turn to Texas, where two new polls show a tight race: A University of Houston poll has Trump up just 3 percentage points there, while SurveyMonkey puts Trump's lead at 2 points.

Trump will probably win Texas. Earlier polls had shown a close-ish race there, but with a Trump lead in the high single digits. And as a hedge against the polls, our forecast still assigns a little bit of weight to our regression-based analysis, which is based on demographics and voting history. Thus, our model still has Trump ahead by 5 or 6 percentage points in Texas, and puts Clinton's chances of an upset at 17 percent.

But to put that in perspective, Texas is closer than Pennsylvania right now (where Clinton leads by 7 to 8 points). And Clinton is more likely to win Texas than Trump is to win the election, at least according to the polls-only model, which puts Trump's overall chances at 12 percent.

As in Utah, demographics play a role in Trump's struggles in Texas. The state's white population is well-educated, and includes some workers who have moved from other parts of the country to take advantage of the state's burgeoning economy. (College-educated whites have turned away from Trump.) Texas also used to have its share of Republican-leaning Latinos — George W. Bush won almost half of the Latino vote there in 2004 — another group that Trump has turned off. Meanwhile, only 43 percent of Texas' population consists of non-Hispanic whites, down from 52 percent in 2000. However, because 11 percent of Texas' population consists of non-citizens — many of them recent immigrants from Mexico — its electorate is whiter than its population overall.•