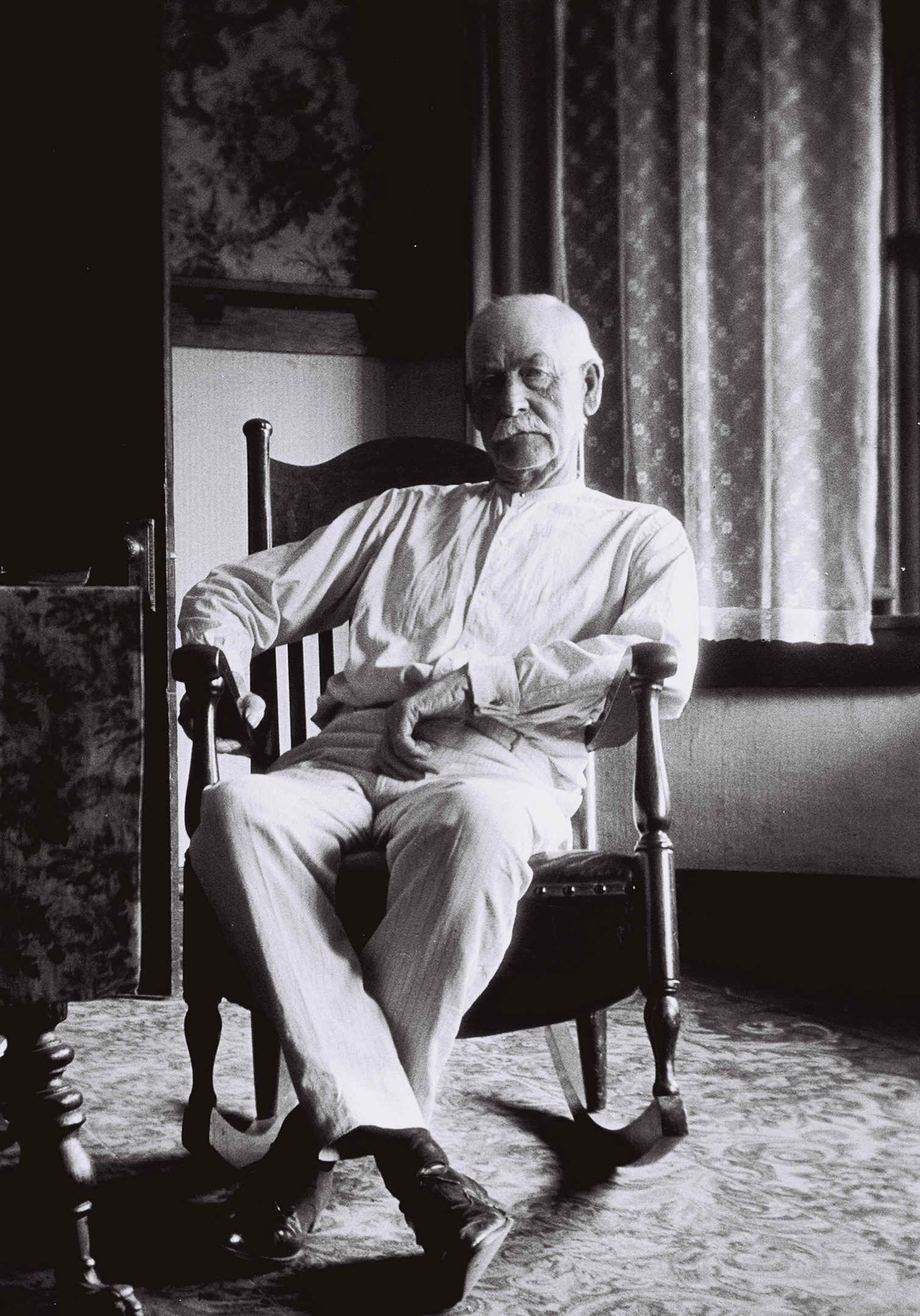 This classic photograph of legendary American frontier lawman Wyatt Earp in his dotage, shows a gunslinger at rest six years before his death, but nearly three decades earlier he was anythng but calm, having gotten himself into quite a fix in the Bay Area. Earp was brought in to referee the Bob Fitzsimmons-Tom Sharkey heavyweight prizefight in San Francisco on December 2, 1896, to be the strong arm to make sure that order ruled both inside the ring and out. But he caused a near-riot.
Earp walked into the ring with a Colt .45 strapped to him and that was the least crazy thing that occurred. The Wild West legend disqualified Fitzsimmons in the 8th round on a phantom foul. Plenty of people felt the call was crooked. The ring was nearly torn down and lawsuits were filed. Before long, Earp was jeered out of town. An excerpt from "Earp Has No Fears," which ran in the December 4, 1896 Brooklyn Daily Eagle:
"San Francisco, Cal.–Wyatt Earp, the most talked about man of the hour, takes a philosophical view of the criticisms that are being heaped upon him for his decision Wednesday night, and says he will wait for the time to set him right with the public.
'If I had any fears that I erred in my decision they would have disappeared when I saw Sharkey to-day,' said he last night. 'Sharkey did not strike a foul blow to my mind. At the break he struck Fitzsimmons as soon as his arm was free, but that is following Queensbury rules. It is true that it was agreed that there was to be no fighting at the break, but my instructions from the club were not to be technical, but to give the audience a good fight for their money.'
When Wyatt Earp appeared in the ring to act as referee, he wore a large sized pistol. Last night Earp was arrested on a charge of carrying concealed weapons. He was released on bail.
Police Commissioner Gunst is satisfied that the fight was jobbed. So disgusted is he with the general result that he has announced that there will be no more prize fighting in San Francisco if his influence can prevent it."
••••••••••
Shockingly, Earp was hired to manage security for Fitzsimmons' next match three months later in Carson City, Nevada, versus "Gentleman" Jim Corbett: