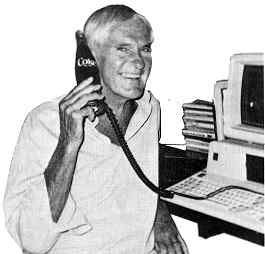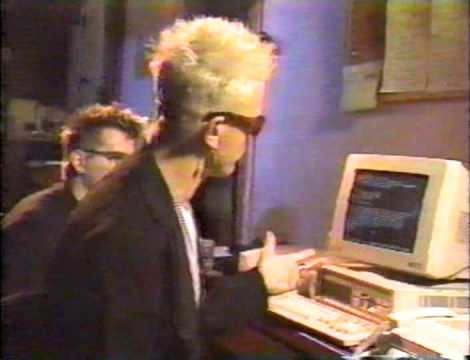 In 1993, three years before his death, a shaky Dr. Timothy Leary was hired by ABC to interview fellow drug user Billy Idol about the new album (remember those?) Cyberpunk. From his first act as an LSD salesman, Leary was intrigued by the intersection of pharmaceuticals and technology. After a stretch in prison, the guru reinvented himself as a full-time technologist, focusing specifically on software design and space exploration. One trip or another, I suppose.
Given the year this network special (which also featured the Ramones and Television) was broadcast, it's no surprise the pair sneer at the marketing of the Generation X concept. Leary offers that cyberpunk means that "we have to be smarter than people who run the big machines." Or maybe it means that we can purchase crap on eBay until the Uber we ordered arrives. Leary tells Idol that his music is "changing middle-class robot society." Oh, Lord. Well, I'll give the good doctor credit for saying that computers would rearrange traditional creative and economic roles.
This Q&A runs for roughly the first ten minutes, and while the footage may be of crappy quality, it's a relic worth the effort.