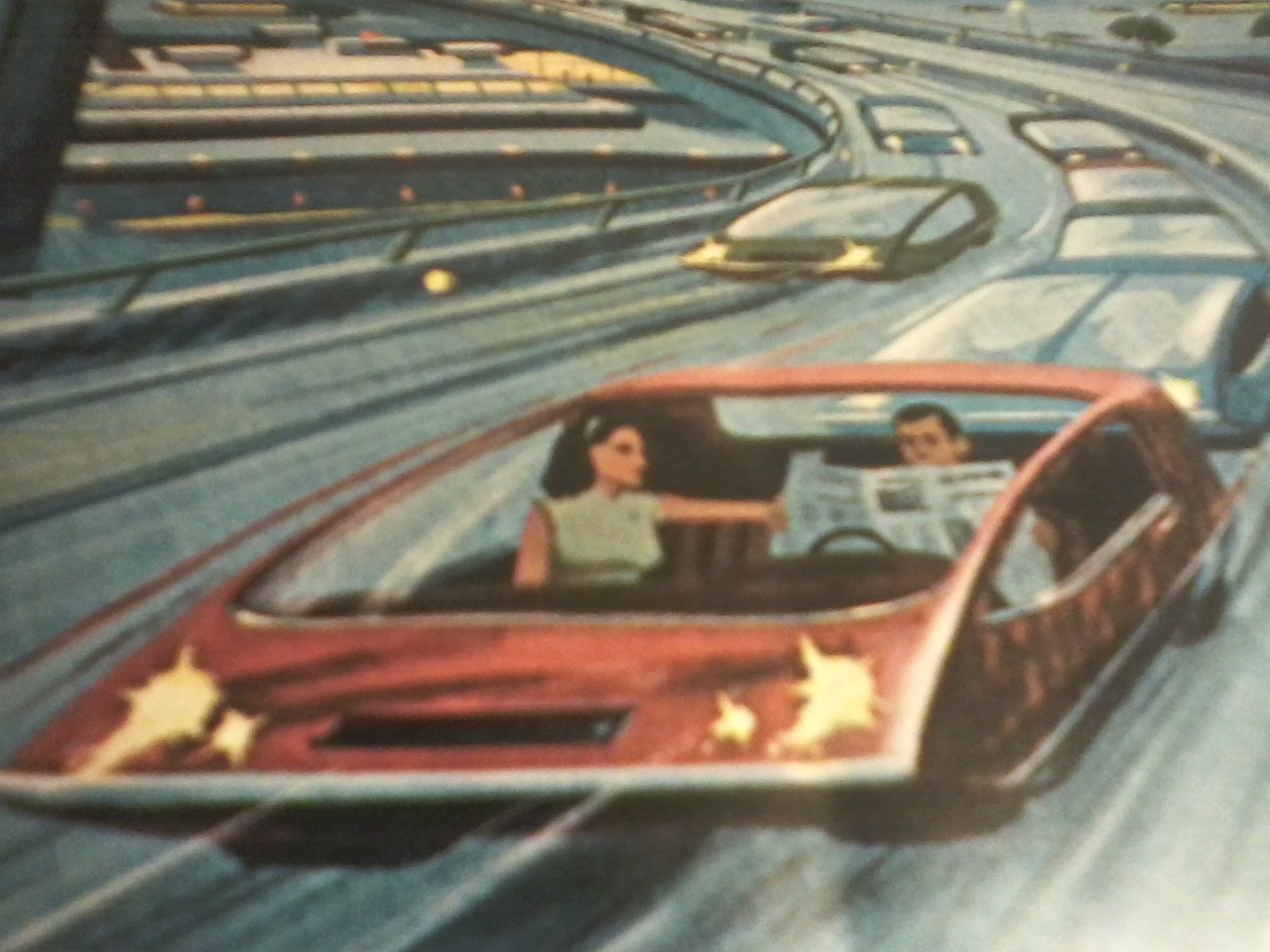 Futurist Thomas Frey has published "25 Shocking Predictions about the Coming Driverless Car Era in the U.S.," a Linkedin article which envisions a time in the near future when almost all vehicles are autonomous and individual ownership has become a thing of the past.
Of course the idea that driverless will be imminently perfected and come to dominate the streets, roads and highways in, say, the next 15 years, is the most stunning of all prognostications and certainly not a sure thing. Technological and legislative hurdles most be surmounted and those unpredictable humans must be willing to let go of the wheel, if Frey's "explosive transformation" is to proceed.
It's certainly not impossible. Think of the monumental changes the Internet has brought in its 20+ years of wide usage and the way smartphones have rearranged life in only a decade. Driverless may do the same or perhaps we'll all be talking when we're old and gray about how the revolution never quite arrived.
If it does materialize, one big headache in addition to the jobs that will be shed too quickly for society to absorb is that we'll rest inside surveillance devices while surveillance devices rest inside our pockets. We'll be too deep inside the machine to ever extricate ourselves.
The opening two items:
1.) Life expectancy of autonomous vehicles will be less than 1 year

I've been doing some math on driverless cars and came to the startling conclusion that autonomous cars will wear out in as little as 9-10 months.

Yes, car speeds will be slower in the beginning, but within ten years as speeds increase and cars begin to average 60-70 mph on open freeways, a single car could easily average 1,000 miles a day.

Over a 10-month period, a single car could travel as much as 300,000 miles.

Cars today are only in use 4% of the day, less than an hour a day. An electric autonomous vehicle could be operating as much as 20 hours a day or 21 times as much as the average car today.

For an electric autonomous vehicle operating 24/7, that still leaves plenty of time for recharging, cleaning, and maintenance.

It's too early to know what the actual life expectancy of these vehicles will be, but it's a pretty safe assumption that it will be far less than the 11.5 years cars are averaging today.

2.) One Autonomous Car will Replace 30 Traditional Cars

2028-2030 will be the years of peak messiness for the driverless car revolution. The number of autonomous vehicles will grow quickly but they will be intermingled with traditional driver-cars.

Drivers bring with them a hard-to-quantify human variable, and that's what makes driving today such problem-riddled experience.

There are roughly 258 million registered cars in the U.S. and replacing them will be a long drawn out process. But here's what most people don't understand. One autonomous vehicle that we can be summoned from a local fleet will replace 30 traditional cars.

For a city of 2 million people, a fleet of 30,000 autonomous vehicles will displace 50% of peak commuter traffic.**

During off-peak times, 30,000 autonomous vehicles will handle virtually all other transportation needs. Peak traffic times that will be the hardest to manage.•