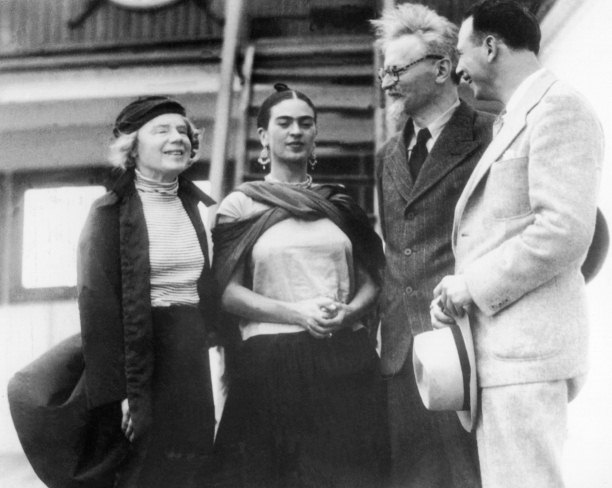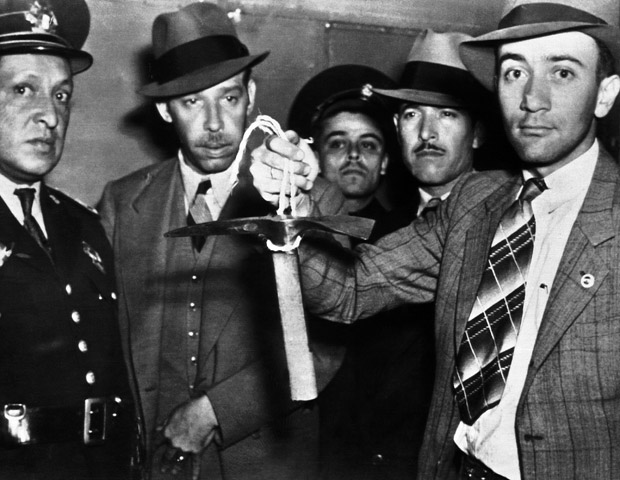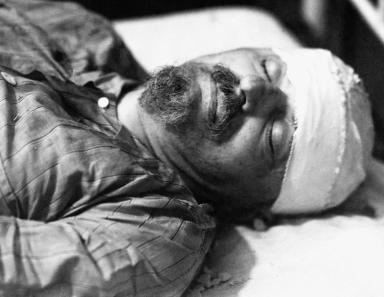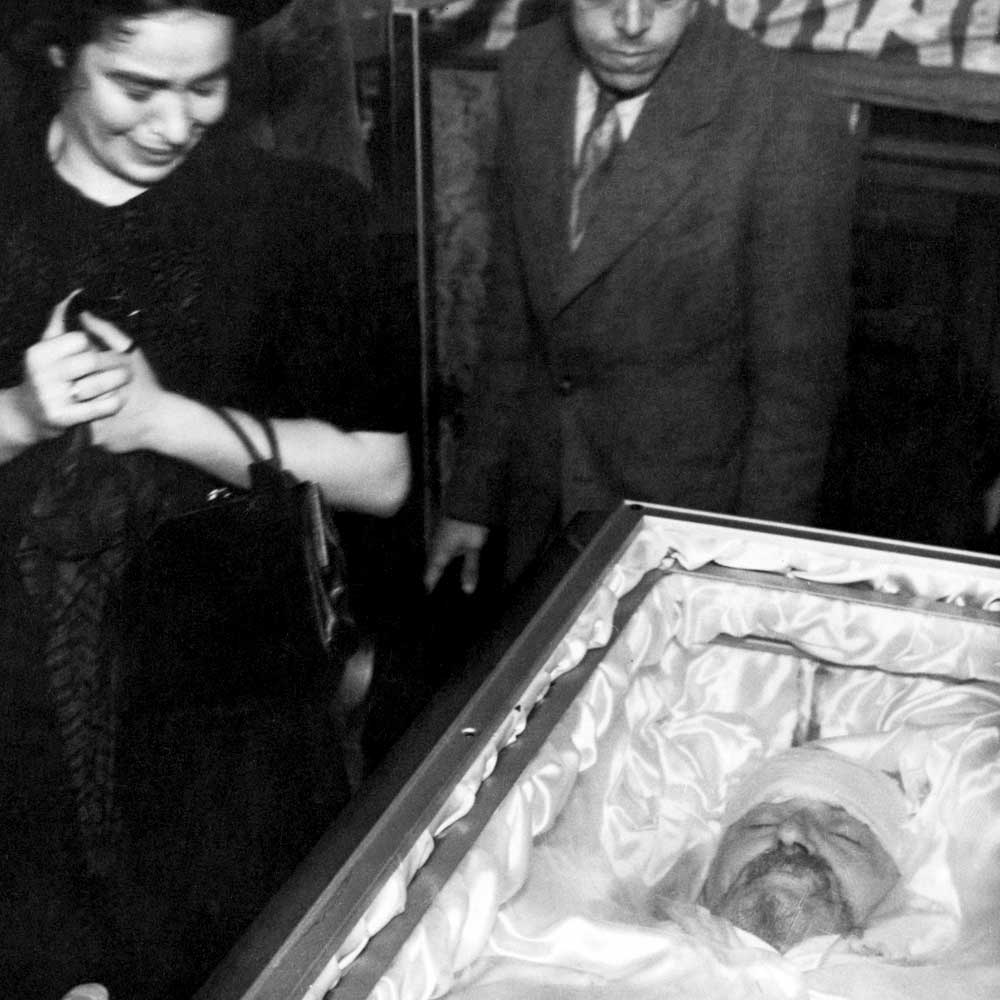 Autocracy instills fear and fuels paranoia not only in the people but in the autocrat as well. The walls are always moving in for a better look.
The sickening, silent video-surveillance footage that captured the Malaysian airport assassination of Kim Jong-nam, a possible weapon of mass destruction pressed against his face with a piece of cloth, isn't even likely the most recent example of the madness of tyranny at work, not with the mounting, suspicious body count of Russian diplomats of the past few months. Regardless of what our current President may say, Americans don't dispatch of their political enemies like murderous despots.
Long before Kim Jong-un terrorized North Korea, Joseph Stalin did the same to the Soviet Union, and Leon Trotsky was the "brother" who most concerned him, even though he had been exiled long ago and far away in Mexico.
The end came in 1940 for the Marxist theorist. What machine guns failed to do in May, a romantic interlude and an ice ax accomplished before summer's end. A Brooklyn woman who'd become part of Trotsky's inner circle unwittingly had an affair with Russian operative Ramón Mercader, which allowed him access to his prey. A single blow, though somewhat botched, proved decisive.
Three articles on the topic from the Brooklyn Daily Eagle follow.
---
From May 24, 1940: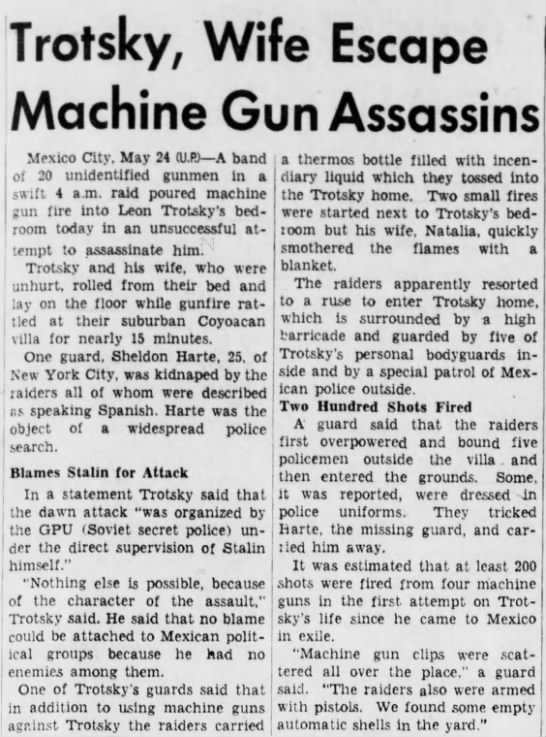 From August 21, 1940: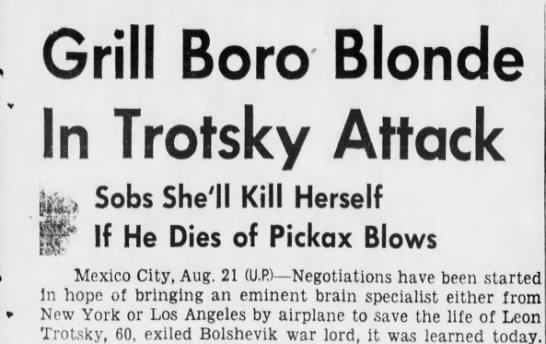 From August 22, 1940: