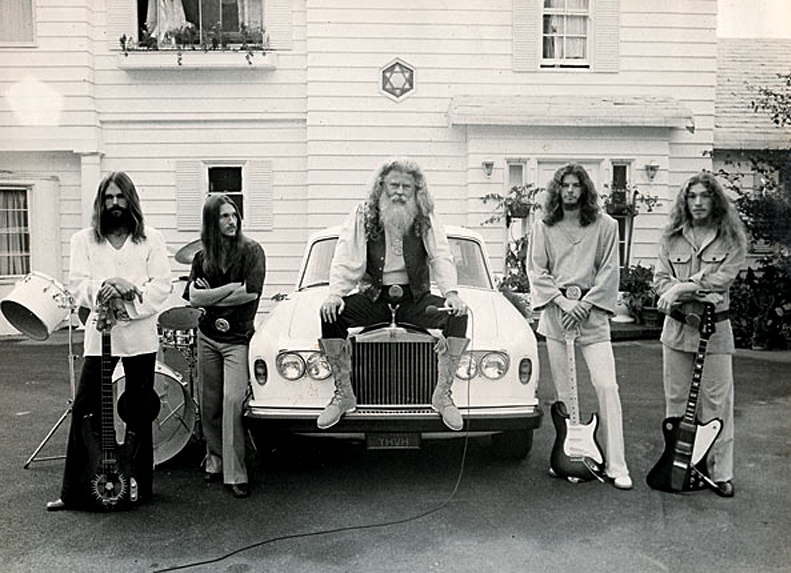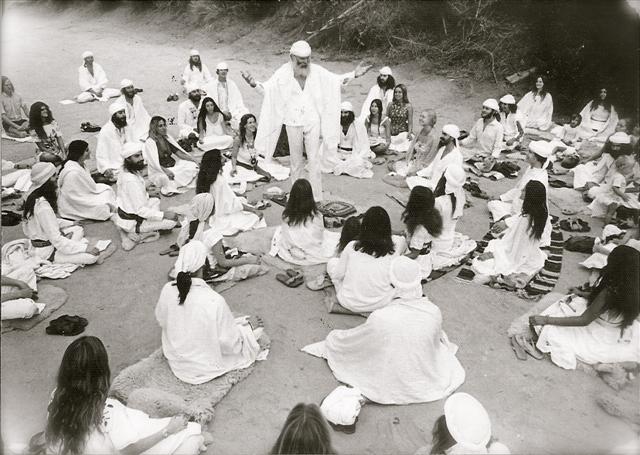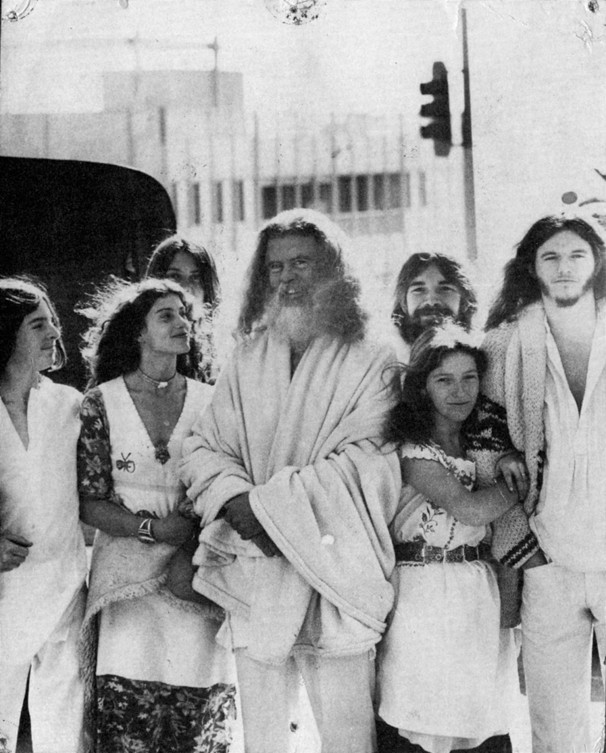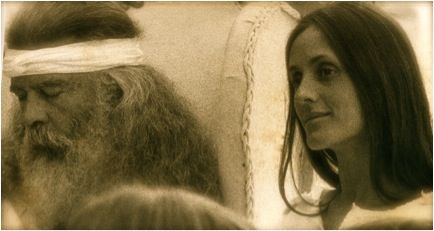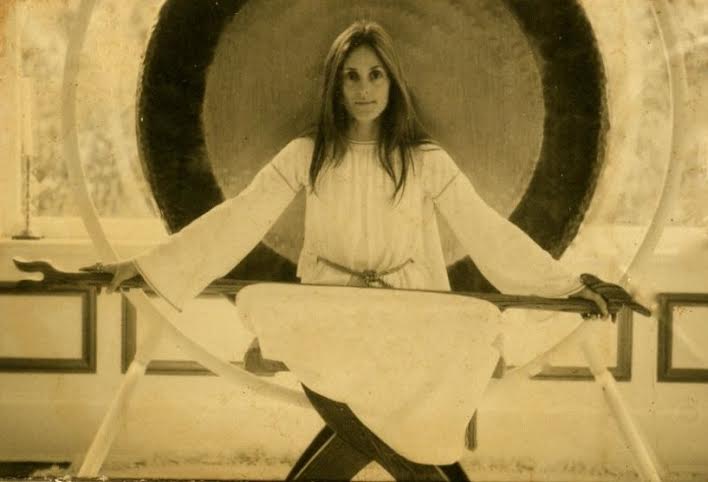 Father Yod had 14 wives, but it's not polite to count.
Before he was an oddly named cult leader, Yod was James Edward Baker, a Marine and stuntman who in 1969 opened a Sunset Strip health-food restaurant, the Source, and founded a cult, the Source Family, a group of beautiful young people housed in a Los Angeles mansion. Oh, and he fronted an improvisational psychedelic band called YaHoWa 13. Yod was killed almost immediately after moving his improvised family to Hawaii, believing he could hang glide from a 1,000 foot peak even though he had no experience in the sport. 
I suppose it's because the commune never blew up into any kind of Manson-ish mayhem that it's looked back upon (from a distance) almost fondly. But insular societies are always just a couple of steps from madness. Of course, I guess you could say the same of nations, though it's easier to find refuge in a larger world.
The opening of Steffie Nelson's 2007 Los Angeles Times article about the guru and his group:
Earlier this summer, almost 100 psychedelic music fans, subculture aficionados, students of the occult and local literati climbed the flower-petal-strewn steps of publisher couple Jodi Wille and Adam Parfrey's Silver Lake home for a salon celebrating the upcoming publication of The Source: The Untold Story of Father Yod, YaHoWa 13 and the Source Family (Process), the definitive history of a mystical cult that thrived in Los Angeles between 1970 and 1974. The book's author, Isis Aquarian (formerly Charlene Peters), had flown in from Hawaii, and Family members Omne, Magus, Electra and Orbit, all of whom are now in their 50s and 60s, had also come to share stories.

During a Q&A session, they good-naturedly addressed whether they'd been brainwashed ('Absolutely!' said Orbit, who now goes by David) and answered questions about Dionysm, the form of tantric sex they'd practiced.

'I'm ready to join right now!' announced one attendee, no doubt echoing the sentiments of many who wistfully longed for a time when Utopia was, if not entirely feasible, at least on the agenda.

Imagine your fantasy commune, the one you'd find only in the movies, where everyone is young and beautiful; the clothes are fabulous; the leader benign; and home is a mansion in the Hollywood Hills. Chances are it probably looks a lot like the Source Family, whose 140 members "dropped out" right in the middle of Los Angeles. Led by a bearded, hunky, 6-foot-3 former war hero who called himself Father Yod and, later, YaHoWha, this vibrant group of men and women embarked on a wild social experiment, turning all their material possessions over to the group and supporting themselves serving gourmet vegetarian cuisine at their popular Sunset Strip restaurant, the Source. Living communally in a Los Feliz mansion owned by the Chandler family (former owners of this newspaper) and then in a house built by Catherine Deneuve, many of them formed polyamorous relationships; not surprisingly, the most extreme example was Father Yod, who took 14 "spiritual wives."

Notwithstanding the group's visible presence in Hollywood (brothers and sisters could often be seen strolling en masse down Sunset, Atlantean robes and hair a-flowing), extensive media coverage, and the catalog of music they recorded as YaHoWa 13 — legendary among connoisseurs of psychedelic rock — the Source story has remained untold for 30 years. This is partly because of a vow of secrecy taken by all members, but more likely it's a reflection of their confusion and even shame about the communal experience, for which American society gave them only one place to file: in the freaky hippie bin.•
___________________________
The trailer for the 2013 documentary, The Source Family, available on Netflix: