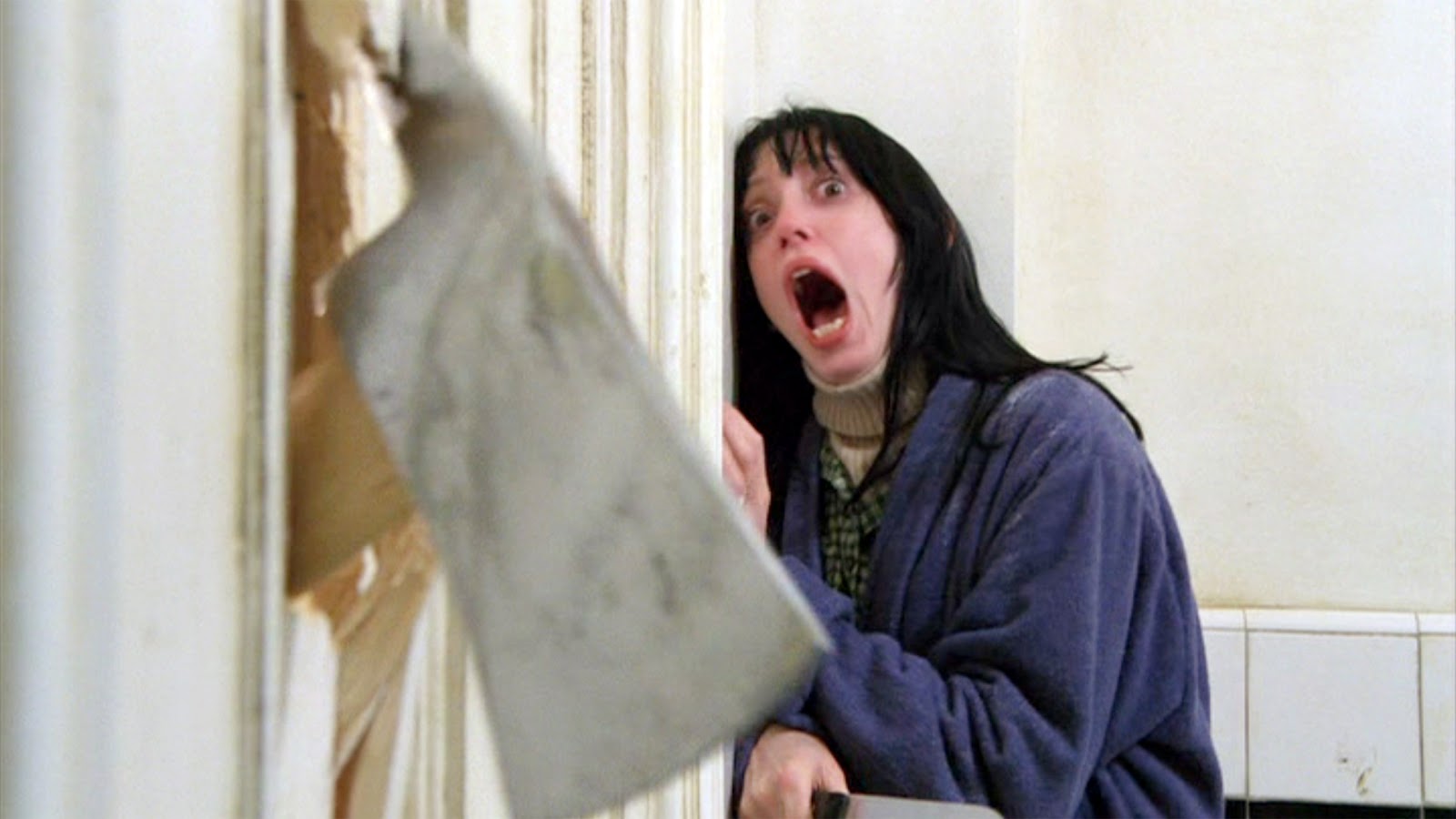 Dr. Phil, who is not a doctor but is in fact a Phil, would make a wonderful Surgeon General in the Trump Administration, though Dr. Drew is also a strong candidate. Either choice would be no sillier than having a Reality TV personality with no qualifications and a sociopathic bent assuming the role of President.
Phil McGraw, the shameless exploiter, is only part of the madness currently engulfing poor Shelley Duvall, a wonderfully idiosyncratic actor deeply troubled by mental illness. Also involved is Vivian Kubrick, filmmaker, composer and daughter of Stanley Kubrick, who abused and tormented Duvall while making The Shining.
Vivian initially seemed to be acting with great kindness in establishing a GoFundMe drive in Duvall's name. However, it's now known she's a Scientologist who apparently doesn't believe in psychiatric treatment, making the whole undertaking a puzzlement. That the fundraiser was being hosted from Clearwater, Florida, home of Scientology headquarters, only raises more concerns.
In Seth Abramovitch's Hollywood Reporter piece, the journalist reveals Duvall isn't the only one who's undergone a shocking transformation. An excerpt:
Vivian Kubrick, 56, is one of two children born to the directing genius and Christiane Harlan, a young German actress he met on the set of 1957's Paths of Glory. While Kubrick had been married twice before, he and Harlan never tied the knot — though they stayed together 40 years until his death in 1999. The couple's first child together, Anya, was one year older than Vivian. When Anya died in 2009 of cancer, Vivian did not attend the funeral — this despite the fact that the pair were all but inseparable growing up. 

By then, however, Vivian had been deeply enmeshed in Scientology for well over a decade, according to family members who have spoken with the media. A talented musician and orchestrator, Vivian had composed the music to her father's Full Metal Jacket in 1987. Kubrick, who was grooming her to follow in his filmmaking footsteps, had wanted his daughter to compose the score to 1999's Eyes Wide Shut, too — but by then Vivian had begun the process of disconnection on from her family.

"At the last moment she said she wouldn't," Kubrick's widow Christiane told The Guardian in 2009, as noted by Scientology watchdog site The Underground Bunker. "They had a huge fight. He was very unhappy. He wrote her a 40-page letter trying to win her back. He begged her endlessly to come home from California. I'm glad he didn't live to see what happened." Kubrick died in March 1999, just months before the Tom Cruise-Nicole Kidman film opened. 

In 2010, Vivian's half-sister Katharina Kubrick told the Daily Beast that Vivian had cut off all communication to the family. Katharina went on to recount the time Vivian showed up to her father's 1999 funeral accompanied by a Scientology handler. "The person sat on a bed, saying nothing, while Vivian complained of back pain that she said had been caused 10,000 years ago," according to the report. 

When she failed to show up in 2009 to Anya's funeral, the family had all but lost hope. "She has completely changed as a person," Katharina said. "And it's just very sad. We're not allowed to contact her. Something happened to her. She has been changed forever."

To the family's shock, after years of no contact with Vivian, someone spotted her in a video of a 2013 anti-government rally held in Dallas, her hometown, led by the conspiracy-obsessed conservative radio host Alex Jones.

According to Hollywood Interrupted's Mark Ebner, Vivian was policing the GoFundMe page vigilantly since its Friday launch, "blocking anyone who simply asks if the money could possibly go to legitimate [psychiatric] health care" — practices which the organization has openly and aggressively derided as barbaric and corrupt since its founding in 1954.•