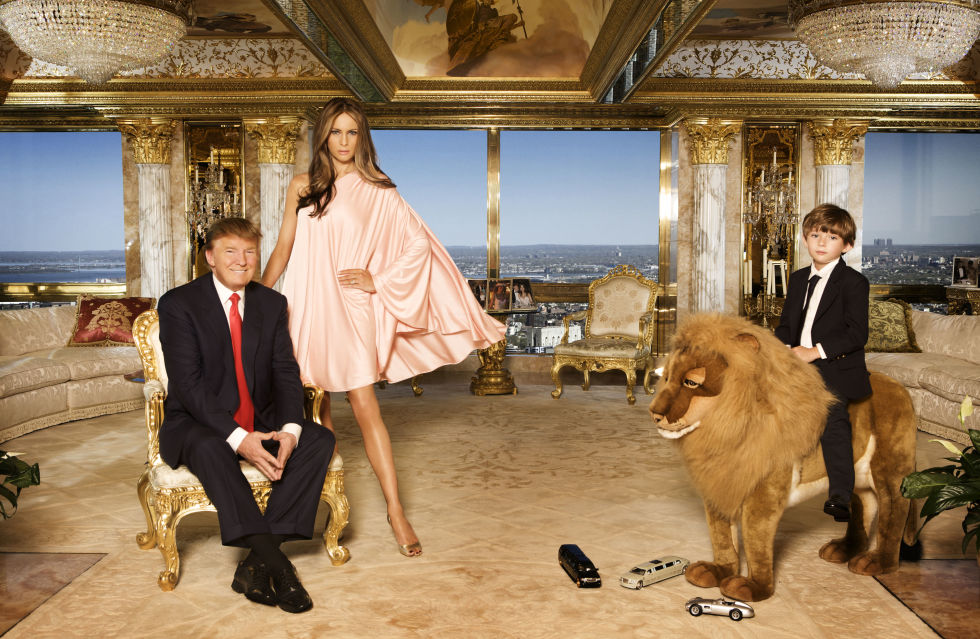 Parallel to the Trump crisis is the only slightly quieter one currently playing out. With the GOP controlling all three branches of the government, the fraying social safety barely keeping struggling Americans from dropping dead may be sliced to bits.
While the House and Senate Republicans are either too craven, complicit or worse to neutralize Trump's threat to democracy, the GOP is willfully attempting to exacerbate wealth inequality. Even in a deeply dysfunctional party, Paul Ryan's monstrous Ayn Rand fantasy of cruelly punishing the poor may come to fruition. This could be the moment when the gloves come off, the shit hits the fan, the games begin. 
How do we peacefully extricate ourselves from this disaster that's been decades in the making? It won't be easy. A raft of indictments bringing the moneyed interests of D.C. to its knees is possible but maybe just a liberal fantasy. Perhaps protests and marches can save the day, though not if they're ignored. 
At some point the people will tire of bread and Kardashians and decide to cancel the show. 
The thing is, such a lashing out would likely be factional and confused, an awful tragedy. As Keith Mines recently wrote: "It is like 1859, everyone is mad about something and everyone has a gun."
Two excerpts follow.
---
From Mary Jordan and Kevin Sullivan's excellent Washington Post piece about Americans unable to afford basic dentistry:
Millions of others rely on charity clinics and hospital emergency rooms to treat painful and neglected teeth. Unable to afford expensive root canals and crowns, many simply have them pulled. Nearly 1 in 5 Americans older than 65 do not have a single real tooth left.

Over two days at the civic center, volunteer dentists would pull 795 teeth. A remarkable number of patients held steady jobs — a forklift operator, a librarian, a postal worker — but said they had no dental insurance and not enough cash to pay for a dentist.

[Dee] Matello had both problems, adding to her frustration about being cut off from a world that many wealthier Americans take for granted.

"The country is way too divided between well-off people and people struggling for everything — even to see the dentist," she said. "And the worst part is, I don't see a bridge to cross over to be one of those rich people."

Matello voted for Barack Obama in 2008, thinking he offered the best option for working people, but she sat out the 2012 election. Last year, she rallied behind Trump after listening to him talk about "the forgotten men and women of our country, people who work hard but don't have a voice."

"I'm running to be their voice," Trump said repeatedly.

What Matello heard was a promise "to restore pride to the working poor."

A big part of that promise was Trump's assurance that he would build a "beautiful" health-care system to serve every American, a system that would cost less and do more. But nearly four months into Trump's presidency, Matello sees Trump backing a Republican health care plan that appears to leave low-income people and the elderly worse off.

"I am hearing about a number of people who will lose their coverage under the new plan," Matello said. "Is Trump the wolf in grandma's clothes? My husband and I are are now saying to each other: 'Did we really vote for him?' "•
---
From a Politico article by Rachel Bade and Sarah Ferris about the GOP's draconian dreams:
House Republicans just voted to slash hundreds of billions of dollars in health care for the poor as part of their Obamacare replacement. Now, they're weighing a plan to take the scalpel to programs that provide meals to needy kids and housing and education assistance for low-income families.

President Donald Trump's refusal to overhaul Social Security and Medicare — and his pricey wish-list for infrastructure, a border wall and tax cuts — is sending House budget writers scouring for pennies in politically sensitive places: safety-net programs for the most vulnerable. 

Under enormous internal pressure to quickly balance the budget, Republicans are considering slashing more than $400 billion in spending through a process to evade Democratic filibusters in the Senate, multiple sources told POLITICO.

The proposal, which would be part of the House Budget Committee's fiscal 2018 budget, won't specify which programs would get the ax; instead it will instruct committees to figure out what to cut to reach the savings. But among the programs most likely on the chopping block, the sources say, are food stamps, welfare, income assistance for the disabled and perhaps even veterans benefits.

If enacted, such a plan to curb safety-net programs — all while juicing the Pentagon's budget and slicing corporate tax rates — would amount to the biggest shift in federal spending priorities in decades.

Atop that, GOP budget writers will also likely include Speaker Paul Ryan's (R-Wis.) proposal to essentially privatize Medicare in their fiscal 2018 budget, despite Trump's unwavering rejection of the idea. While that proposal is more symbolic and won't become law under this budget, it's just another thorny issue that will have Democrats again accusing Republicans of "pushing Granny off the cliff."•