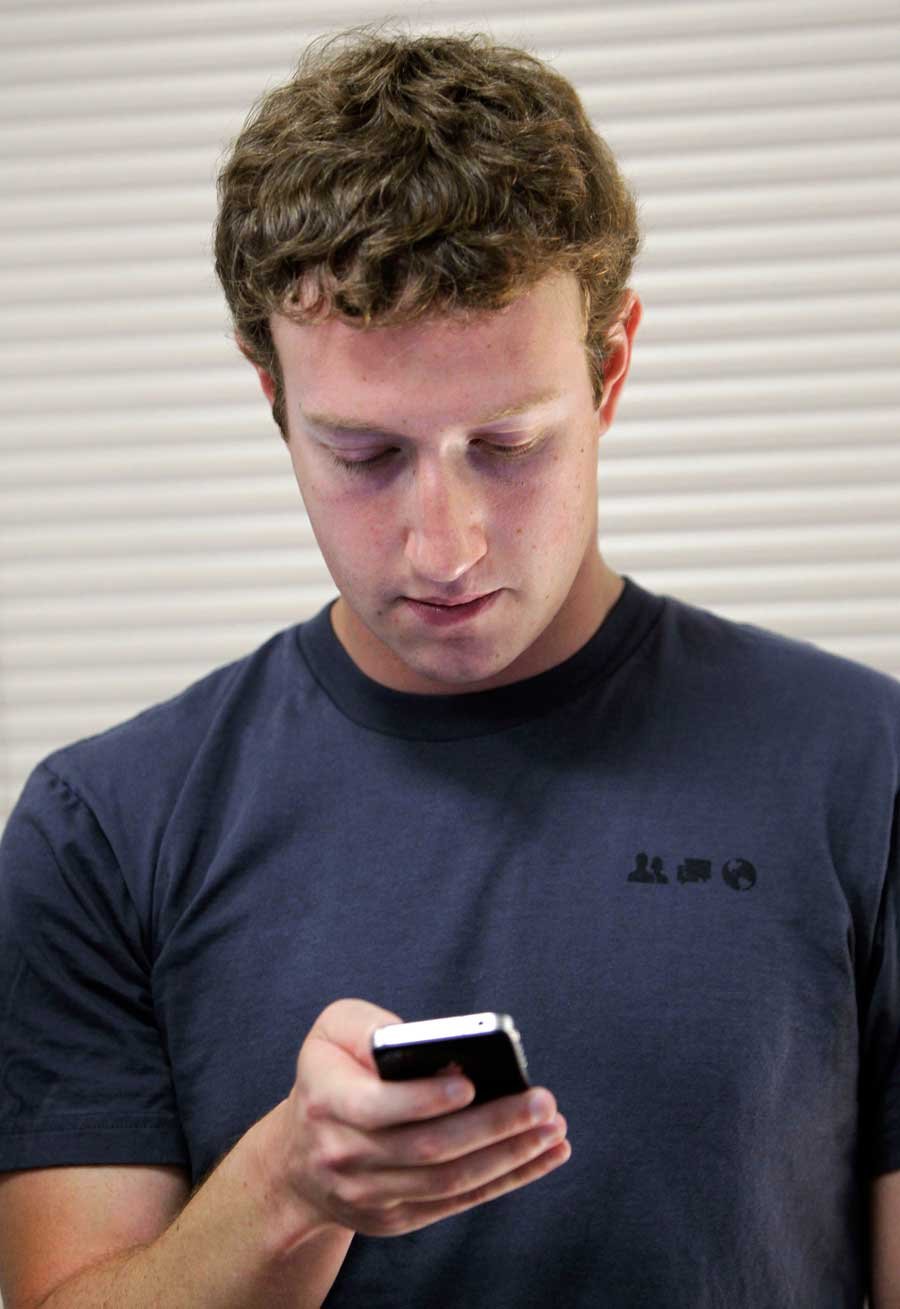 If any of the current big tech companies (Google, Facebook, Amazon, Apple) exists 50 years from now, would we even recognize it? Google seems especially anxious to remake itself in grand ways, knowing that answering queries might not always pay the bills. With focus on driverless-car software and other moonshots, it has a chance to be that very successful company that used to be a search giant. Remember when? No?!?
Facebook is a dicier proposition. In a category infamous for faddishness, it snaked its way into the American conversation, before constricting into a choke hold. It's not foundational, though it often feels as if it is. Ello, the social-network phenomenon of the last five minutes, isn't likely to reach Facebook status because nothing is likely to. But it's all the rage right now due to the distrust users have for Zuckenberg as a social director. The wariness is warranted. From Ruby J. Murray at the Guardian:
"This year marks a decade since Mark Zuckerberg and his motley crew of 20 year old programmers moved to Palo Alto, California, and defined a new phase in the internet's infant history with their soothing blue sans-serif. Facebook has succeeded by providing us with a mirror during our early development. It's inevitable demise will stem from a problem that only starts to hit you as you grow up: the complicated nature of time.
Facebook's core identity management strategy is its photo albums. They're the only part of ourselves that it lets us store, search and catalogue in any meaningful way. Narcissus-like, we can organise thousands upon thousands of images of our selves down through the years. There is no similar organizing function for the identities we create as we change: our thoughts, books, links, articles and music.
Considering that Facebook claims American users spend 40 minutes a day on the site – a whopping 243 hours a year – it's no surprise that our past selves are starting to seem oppressive and unwieldy in their muumuus.
Facebook's most important social function, the flipside to the photograph, used to be that it truly did give you a place to connect. A shared hive mind with people you would otherwise drift away from. Then Facebook began using a News Feed algorithms and default filters to choose whose posts you saw, they were trying to slow down the wall – and boost the likelihood you'd see Britney Spears' updates over your friends. Its overall effect was infantalising. When Facebook acts like an overbearing parent, it's only natural that the adults will want to move out.
The constant data-collection and streams of personalized advertising added injury to the insult of what was already feeling like a tight, airless social space. The internet can seem like so much light and pulses, but its effects are real. Visually and emotionally, the self you inhabit on Facebook is still a child."