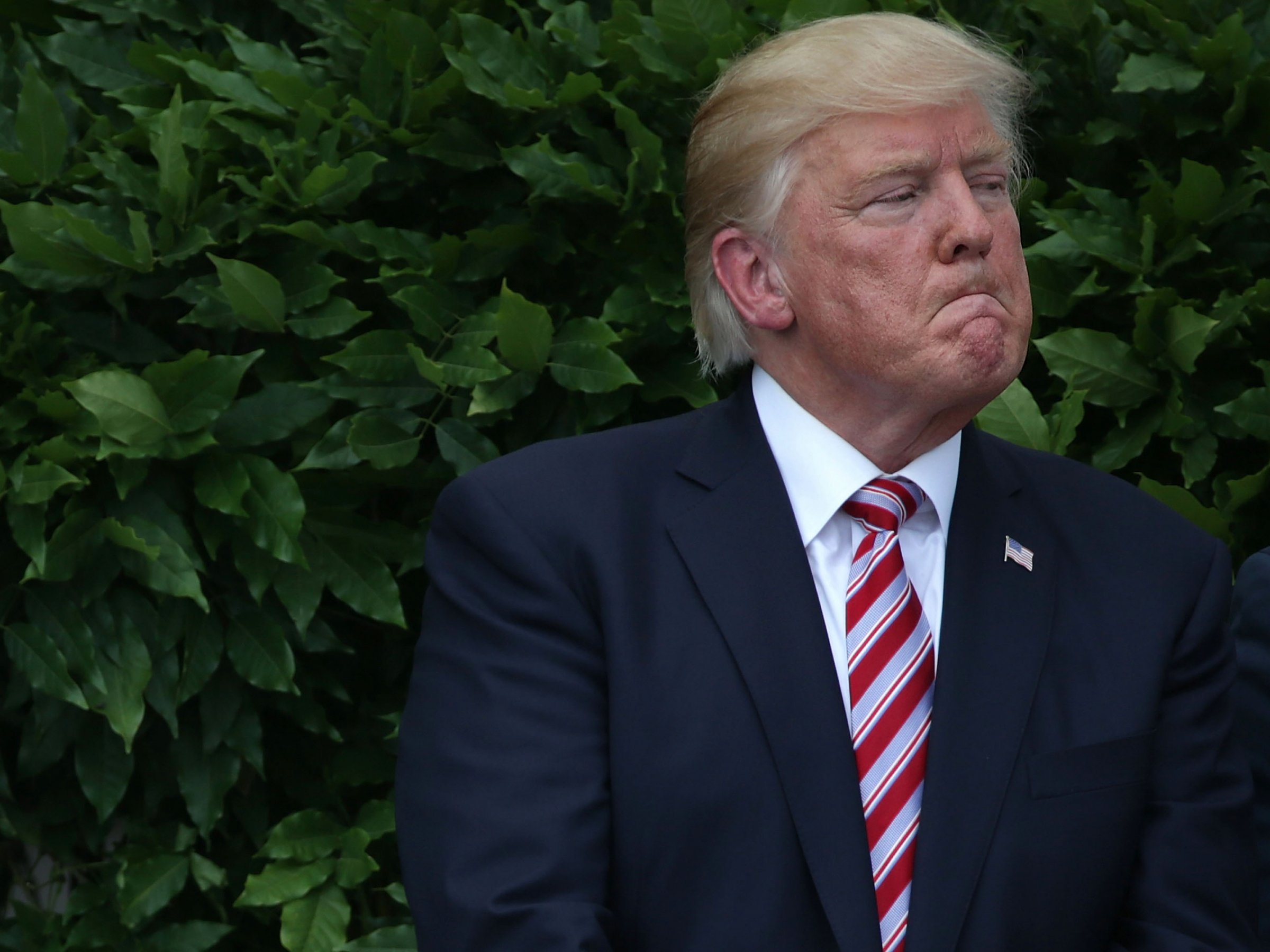 I know, roughly, how it ends for Trump, but how does it turn out for America and the world? I often feel about humanity the way Lee Child does in a New Statesman interview:
Question:

Are we all doomed?

Lee Child:

Of course we are. Evolutionary history shows we're a vicious bunch, clever but not clever enough. We'll be done soon, and the planet will recover. Call it fifty thousand years, from the invention of language to extinction. A tiny blip.•
I'll confine myself for now to the immediate disaster, even if it's connected to the longer-term, climate-related one. We know five things:
Russia aggressively hacked our election.

The Kremlin wanted Trump to win.

Team Trump had an extraordinary number of meetings during the campaign with dicey Russian figures and have repeatedly lied about the contact.

Trump was eager to remove Russian sanctions.

Trump desperately wants to preempt any investigation into the preceding factors.
If these were merely unusually suspicious but unrelated occurrences, Robert Mueller would be the person I'd want investigating me. He'll get to the bottom of it and has the credibility to be believed despite the awful appearance if all involved are innocent. If I were guilty, wow, he's the last person I'd want un-digging the grave.
No matter how things develop, the one thing we can be certain of is that Trump, a human being devoid of shame or decency, will make everything far worse than it need be. He'll make sure that there's copious collateral damage and it will be you and me.
Two excerpts follow.
---
The opening of Richard Evans' first Foreign Policy piece, "The Madness of King Donald," which provides historical context for moments when a leader has lost it:
Donald J. Trump, the 45th president of the United States, has not been in office for very long, but already the contours and characteristics of his rule have become clear. Rather than govern conventionally, through officers of state appointed for their competence and experience and with the agreement, however reluctant, of Congress, he has chosen to gather round him an informal coterie of friends, advisors, and relatives — many of them, like himself, without any experience of government at all — while railing against the restrictions imposed on him by constitutional arrangements such as the independence of the press and the judiciary.

Trump's entourage resembles nothing more closely than the court of a hereditary monarch, with informal structures of rule elbowing aside more formal ones. Trump did, after all, win widespread support in the electorate by promising precisely this: shaking up, bypassing or overthrowing the Washington establishment and trying something new.

The result, however, has been chaos and confusion, contradiction and paralysis. It has become clear that the president of the United States is someone who does not read his briefs; who does not take the advice of experts in the intelligence field or indeed in any other; who fires off brief statements without thinking whether they are consistent with his administration's declared policies; who is seemingly incapable of putting together a coherent sentence with a subject, a verb, and an object; who is apt to give away state secrets to a foreign power; and who seems to have no respect either for the truth or for the Constitution (not least in respect of freedom of religion and freedom of speech). He may not be mad, but a growing number of commentators allege that Trump is suffering from dementia, or is mentally subnormal, or is suffering from a personality disorder of some kind.

In a situation where a head of state is incapable of carrying out his duties properly, what guidance can history offer us?•
---
In a smart blog post, Michael Dorf riffs on Thomas Nagel's essay about consciousness "What Is It Like To Be a Bat?" in arguing that normal people lack the tool set to comprehend Trump. An excerpt:
Here's my hypothesis: Normal humans are similarly unable to understand or explain what it feels like to be Donald Trump, because in some respects Donald Trump is different from normal humans, just as bats–in virtue of their ability to echolocate–are also different from normal humans.

I can illustrate the hypothesis with a recent example of Trump's behavior. In the aftermath of the London Bridge and Borough Market attack, Trump tweeted "At least 7 dead and 48 wounded in terror attack and Mayor of London says there is 'no reason to be alarmed!'" The tweet was indecent for two reasons: First, any reasonable human being would have expressed solidarity and sympathy; and second, the premise of the tweet–that Mayor Sadiq Khan said that Londoners need not be alarmed about terrorism–was false.

Khan had said that Londoners ought not be alarmed by the increased police presence they would see in the wake of the attack. When this was patiently explained, Trump did not apologize. Instead, he vented again, calling the clearly correct response a "pathetic excuse."

If we were dealing with a normal human being–even a normal but evil, stupid, or ignorant human being–we might ask whether Trump deliberately misconstrued the original statement by Khan for some nefarious purpose, whether he somehow misunderstood the original statement by accident, or whether there is some other explanation for this bizarre and despicable behavior. But Trump is not a normal human being. He is not even a normal but evil, stupid, or ignorant human being. Trump is Trump. Asking what Trump was thinking or feeling when he decided to launch a patently unfair and grotesque attack on the Mayor of London while the latter was working to soothe and protect the people of London is like asking what echolocation feels like to a bat. The same appears to be true of much of Trump's inexplicable behavior.•