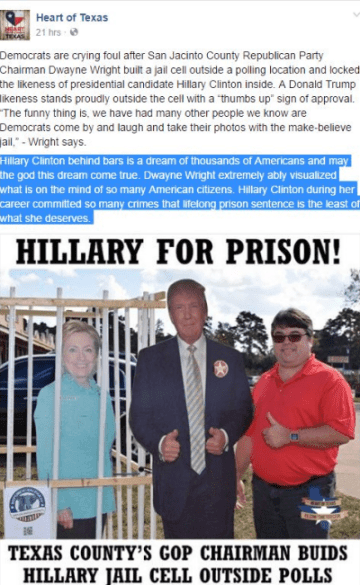 You could argue that Facebook and other social media and search-engine companies allowed Russia to corrupt our Presidential election because of a lack of concern or a lack of competency, much the same way you can wonder whether Trump voters chose their candidate because of foolishness or malice, but it's inarguable that these systems were utilized by an adversarial country to harm our own.
Just as bad has been the response by these businesses in the aftermath of their utter failure. Google is still, to some extent, accepting money to disseminate Fake News. Twitter has seriously under-reported how many Russian bots swarmed their service during the election (and afterwards). Facebook has employed deflection, dismissiveness and disavowal in answering charges.
In "This Could Be the End of Facebook" at Vanity Fair "Hive," Nick Bilton responds to the stunning Zuckerberg-Sandberg failure in context of Johnson & Johnson's sweeping and successful antidote to the 1982 Tylenol cyanide poisonings, which could have tanked the entire brand but ended up instead elevating the company's standing. In rapidly removing every last bottle from store shelves throughout the country and creating a tamper-proof bottle, the powers that be were as concerned about the bottom line as public safety, but in the process of securing their reputations they protected the public. Facebook, conversely, has tried to cover ass and shift blame in regards to the poison it distributed, exacerbating what had already seemed a worse-case scenario.
It's clear now that these Silicon Valley companies either can't or won't police themselves and need to regulated by Washington.
From Bilton:
This sort of upfront, responsible, adult form of crisis management offers a useful foil to the manner in which Facebook has explained how Russian operatives used its platform to meddle in the 2016 election. In a recent interview with Axios's Mike Allen, Facebook C.O.O. Sheryl Sandberg acknowledged that she wished the meddling "hadn't happened" on the company's platform, but she stopped short of owning up to the mess. Instead, she rehashed bizarre arguments about how Facebook is not a media company. "At our heart we're a tech company—we don't hire journalists," she told Allen.

It's worth recalling, of course, that it wasn't the makers of Tylenol who put cyanide in the pills that killed seven innocent people; nevertheless, the company felt a responsibility to come up with a solution to the problem. While Facebook's engineers may not be posting fake news, the dirt is still on their hands. "The damage done to organizations in crises isn't the crisis itself— it's how you handle the crisis," Scott Galloway, author of the new book The Four: The Hidden D.N.A. of Amazon, Apple, Facebook, and Google, told me this week on the latest episode of the Inside the Hive podcast. "There's only one thing you have to remember: you have to overcorrect. You have to clear every shelf of all Tylenol nationwide. You can't say this is an isolated incident and it won't happen again."

Galloway specifically pointed to Sandberg's comments in Washington, both to Allen and on Capitol Hill the day before, as examples of insincerity. "It's not only bullshit, but from a pure shareholder standpoint at Facebook, it's stupid," Galloway said. "Martha Stewart didn't go to jail for insider trading; she went to jail for denying she had traded on insider information; she went to jail for obstruction of justice." He went on to point out that in his mind, Sandberg was intentionally blurring lines around what happened, and that she may not actually believe what she is saying publicly. "I feel that Sheryl Sandberg was eerily reminiscent of Sarah Huckabee Sanders, who was forced to go out and say something that I believe she knows is not true. I believe that anyone who is as intelligent as Sheryl Sandberg is—I think she is a remarkable woman—I think she knows they are a media company, and for her, I think she's towing the party line on behalf of her boss, and eroding her own credibility. I think she had her Sarah Huckabee Sanders moment, and it's really a shame."•