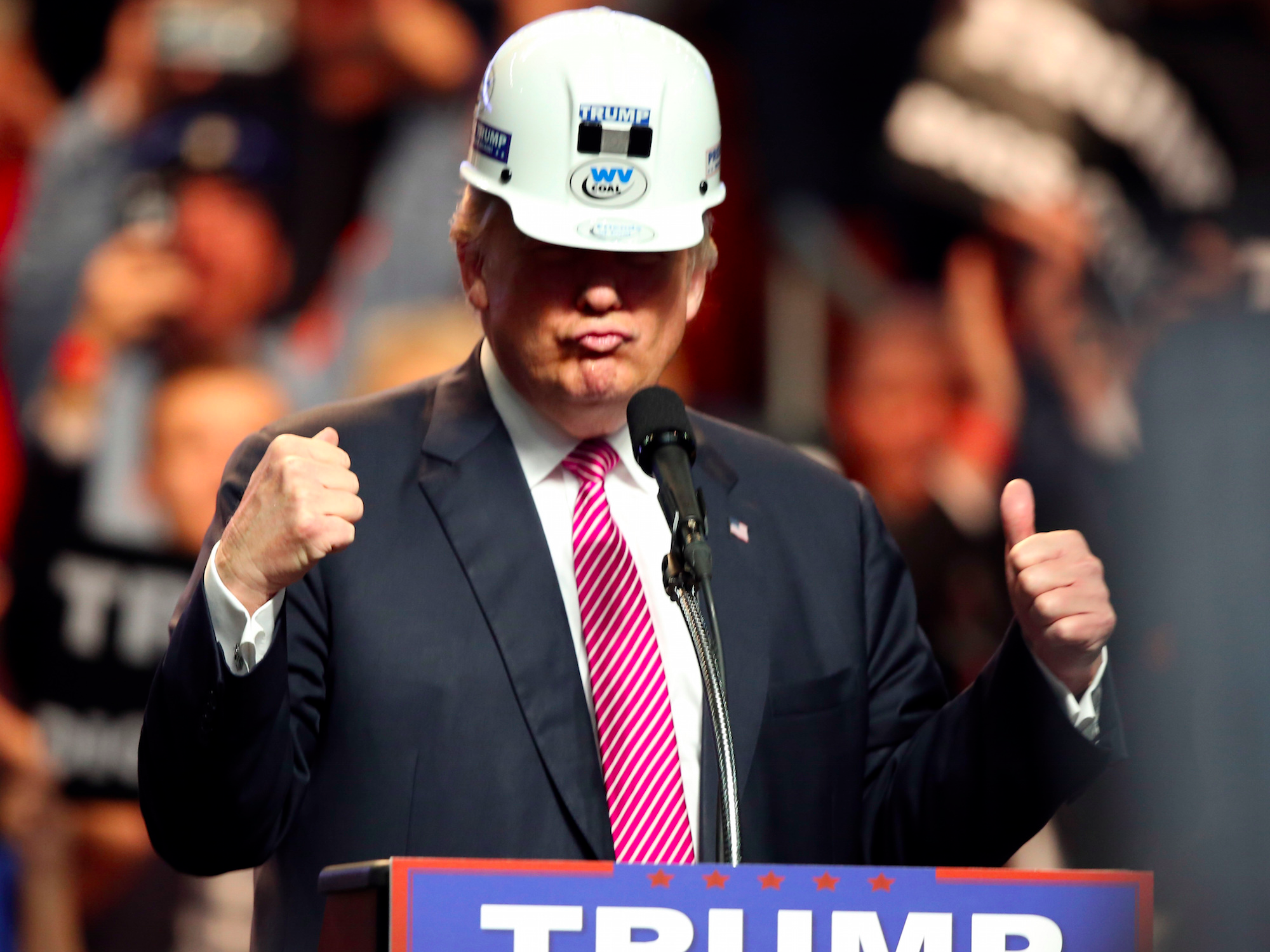 When President Trump occasionally fields follow-up questions, it might be good if someone queries him about automation. It's possible he's familiar with the term.
The White House's capo with nuclear capabilities has skated through the campaign and post-election periods being allowed to pretend we're living in the 1950s. Presently and going forward, outsourcing will not largely mean jobs moving out of country but out of species. From what I know about the Carrier deal, there's nothing impeding the company from automating the positions saved and still pocketing the tax incentives. The new Administration's plans for tax breaks and tariffs, admittedly still vaguely drawn, would go large with that same gaping loophole. 
One unintended consequence, then, of the new abnormal may be large-scale investment in robotics, with a rapid installation of such machinery at every plant and factory possible. That could actually prompt jobs for Americans to disappear faster. If Trump somehow tries to artificially limit positions that can be automated, that will prevent companies in America from competing with their counterparts in China and other nations aiming to win the Digital Age. These are discussions that should have been had on the trail.
From "Call to Create Jobs, Or Else, Tests Trump's Sway," by Nelson D. Schwartz and Alan Rappeport of the New York Times: 
President Trump summoned the titans of American business to the White House on Monday for what was billed as a "listening session," but it was the new president who delivered the loudest message: Bring back domestic manufacturing jobs, or face punishing tariffs and other penalties.

The contrast between Mr. Trump's talk and the actual behavior of corporate America, however, underscored the tectonic forces he was fighting in trying to put his blue-collar base back to work in a sector that has been shedding jobs for decades.

Many of the chief executives Mr. Trump met with have slashed domestic employment in recent years. What is more, their companies have frequently shut factories in the United States even as they have opened new ones overseas.

Mr. Trump said he would use tax policy, among other means, to deter companies from shifting work abroad. "A company that wants to fire all of its people in the United States and build some factory someplace else, then thinks that product is going to just flow across the border into the United States," he said, "that's just not going to happen." …

During the meeting on Monday, Mr. Trump also made the case that building in the United States would soon become a more cost-effective proposition because of his plans to cut the corporate tax rate to 15 or 20 percent and to reduce regulations.

He pointed to onerous environmental regulations as one area where changes could be on the way, and he insisted that, despite the more lax regulatory environment, protections would improve under his administration.

"There will be advantages to companies that do indeed make their products here," Mr. Trump said.

Of course, financial considerations like taxes and regulations alone do not guide corporate decision making.•