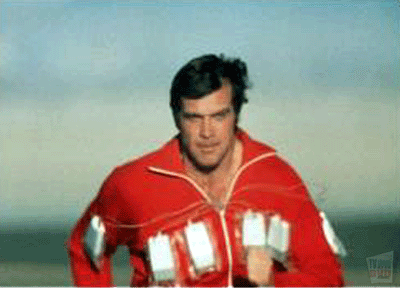 Five years ago when I looked back at the 1978 Michael Crichton film, Coma, through the lens of the new millennium, I wrote this: 
The nouveau tech corporations are aimed at locating and marking our personal preferences, tracking our interests and even our footsteps, knowing enough about what's going on inside our heads to predict our next move. In a time of want and desperation and disparity of wealth, how much information will we surrender?•
It seems truer now than in 2011, as wearables multiply and the Internet of Things comes closer to fruition. Whenever data is collected, it will be sold, whether that was the original intent or not. And the collection process will grow so seamless and unobtrusive we'll hardly notice it.
From "What Happens to the Data Collected On Us While We Sleep," by Meghan Neal at Wired Motherboard:
We already know that the major data brokers like Acxiom and Experian collect thousands of pieces of information on nearly every US consumer to paint a detailed personality picture, by tracking the websites we visit and the things we search for and buy. These companies often know sensitive things like our sexual preference or what illnesses we have.

Now with wearables proliferating (it's estimated there will be 240 million devices sold by 2019) that profile's just going to get more detailed: Get ready to add how much body fat you have, when you have sex, how much sleep you get, and all sorts of physiological data into the mix.

"Whenever there's information that you're collecting about yourself and you're quantifying, there's a very good chance that it will end up in a profile of you," Michelle De Mooy, a health privacy expert at the Center for Democracy & Technology, told me.

This has many privacy and security experts, politicians, and the government wringing their hands, worried that if and when all that granular personal information gathered gets in the hands of advertisers and data brokers, it could be used in ways we never intended or even suspected.

"Biometric data is perhaps the last 'missing link' of personal information collected today," said Jeffrey Chester, Executive Director of the Center for Digital Democracy.

"The next great financial windfall for the digital data industry will be our health information, gathered thru wearables, swallowable pills and an ever-present Internet of Things," Chester told me. "Pharma companies, hospitals and advertisers see huge profits in our health information."•