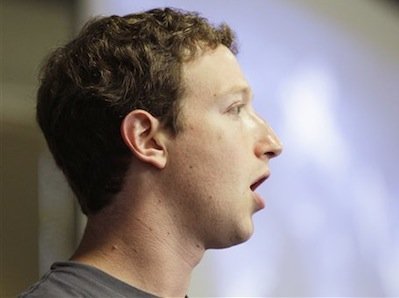 Facebook, that thing that helps you pretend, turns ten today, which seems an appropriate age for the site's maturity level. The opening of the first article written about the social network, a piece by Alan J. Tabak published in the February 9, 2004 Harvard Crimson:
"When Mark E. Zuckerberg '06 grew impatient with the creation of an official universal Harvard facebook, he decided to take matters into his own hands.
After about a week of coding, Zuckerberg launched thefacebook.com last Wednesday afternoon. The website combines elements of a standard House face book with extensive profile features that allow students to search for others in their courses, social organizations and Houses.
'Everyone's been talking a lot about a universal face book within Harvard,' Zuckerberg said. 'I think it's kind of silly that it would take the University a couple of years to get around to it. I can do it better than they can, and I can do it in a week.'
As of yesterday afternoon, Zuckerberg said over 650 students had registered use thefacebook.com. He said that he anticipated that 900 students would have joined the site by this morning.
'I'm pretty happy with the amount of people that have been to it so far,' he said. 'The nature of the site is that each user's experience improves if they can get their friends to join it.'"