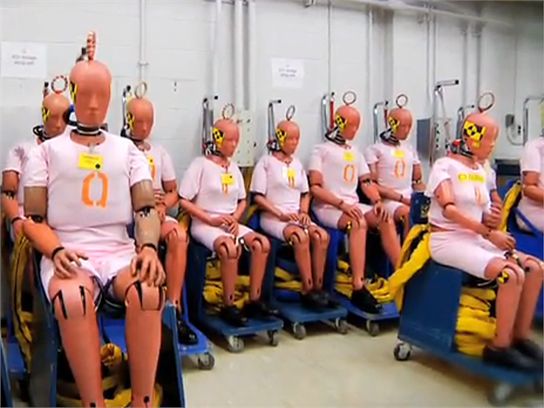 Are you concerned that one person and an ethically dubious one, Mark Zuckerberg, is setting the course for the new connectivity? You should be, because it is concerning. But the modern ways will not be unlearned, even if Zuckerberg himself should fall by the wayside. From "Facebook: Like?" by Robert Lane Greene at Intelligent Life, an essay which analyzes fears about the social networking giant but gives equal attention to the positives it provides:
"So for all the capricious decor and talk of breaking things, Facebook is very well aware that the eyes of the world are on it as an incumbent giant, not an insurgent. Besides 'Move Fast and Break Things' there are signs telling employees to 'Stay Focused and Keep Shipping.' Visitors are greeted warmly, but also presented with the standard Silicon Valley non-disclosure agreement before they can proceed past security. A billion people connected as never before in history. But Facebook also engenders anxiety on levels from the personal to the political, worries about a world in which private lives are always on display. What is 24-hour social networking doing to our self-expression, our self-image, our sense of decorum? Have we finally landed in the 'global village' coined by Marshall McLuhan in the 1960s? What if you don't like it there? Is there anywhere else to live?
And what is Facebook, anyway? The most obvious point of historical comparison is the social networks that preceded it. First there was Friendster, the flirt-and-forget site of the first half of the 2000s. Then everyone dumped Friendster for MySpace, and MySpace was bought by News Corp for $580m. Its value soared to $12 billion, and the received wisdom was that MySpace would take over the world. Then it didn't, and News Corp sold it for $35m, because someone else had finally got social networking right. Started by Mark Zuckerberg in 2004, Facebook went from a Harvard dorm room to the rest of teenage America's bedrooms to hundreds of millions of people all around the world—even parents and grandparents. Along the way, Facebook has fuelled revolutions in the Middle East, and inspired an Oscar-winning movie. Other social networks can only try to build out from the few niches it hasn't already filled. Facebook is the undisputed champion of the world.
But the real comparison is not with other social networks. To give real credit to its achievement today and its ambitions for the future, it can only be said that Facebook's true competitor is the rest of the entire internet." (Thanks Browser.)