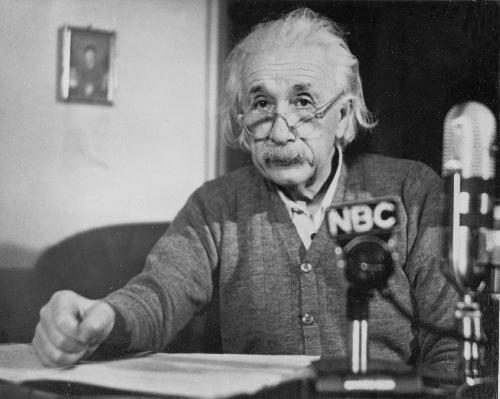 In a New York Review of Books essay, Freeman Dyson writes with his typical grace about a new volume which argues that erroneous scientific theories are a natural and necessary thing. An excerpt:
"Brilliant Blunders, by Mario Livio, is a lively account of five wrong theories proposed by five great scientists during the last two centuries. These examples give for nonexpert readers a good picture of the way science works. The inventor of a brilliant idea cannot tell whether it is right or wrong. Livio quotes the psychologist Daniel Kahneman describing how theories are born: 'We can't live in a state of perpetual doubt, so we make up the best story possible and we live as if the story were true.' A theory that began as a wild guess ends as a firm belief. Humans need beliefs in order to live, and great scientists are no exception. Great scientists produce right theories and wrong theories, and believe in them with equal conviction.
The essential point of Livio's book is to show the passionate pursuit of wrong theories as a part of the normal development of science. Science is not concerned only with things that we understand. The most exciting and creative parts of science are concerned with things that we are still struggling to understand. Wrong theories are not an impediment to the progress of science. They are a central part of the struggle.
The five chief characters in Livio's drama are Charles Darwin, William Thomson (Lord Kelvin), Linus Pauling, Fred Hoyle, and Albert Einstein. Each of them made major contributions to the understanding of nature, and each believed firmly in a theory that turned out to be wrong."