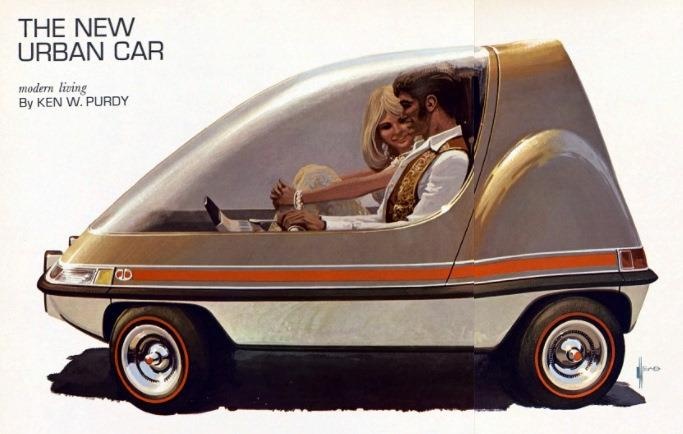 American auto sales have ticked up since the beginning of our unbalanced economic recovery, but teens are no longer rushing to get licenses and become owners, which sends a mixed message about the idea that we're passed peak-car, an idea which began reverberating in the wake of the 2008 financial collapse. 
The belief was that smartphones, not cars or motorcycles, were now the tools of freedom, and that's true, but the changes also have to do with the flattening of the middle class, the skyrocketing of college-tuition costs and the emergence of the Gig Economy.
Certainly the sector is bracing for a radical reimagining, with driverless cars in development and more powerful companies hoping to enter the already robust rideshare sector. The auto industry might hope the shift away from purchases are more fashion than fundamental, but for that to be true two major trends–the rush toward urban living and the proliferation of mobile devices–would have to be reversed. And that's not happening.
One caveat to all this is we may have passed peak-car only according to the rules imposed by Big Auto. 3-D printers might reawaken the want for wheels if costs fall precipitously and vehicles become green and highly customizable.
From Marc Fisher's Washington Post article "Cruising Toward Oblivion":
For nearly all of the first century of automobile travel, getting your license meant liberation from parental control, a passport to the open road. Today, only half of millennials bother to get their driver's licenses by age 18. Car culture, the 20th-century engine of the American Dream, is an old guy's game.

"The automobile just isn't that important to people's lives anymore," says Mike Berger, a historian who studies the social effect of the car. "The automobile provided the means for teenagers to live their own lives. Social media blows any limits out of the water. You don't need the car to go find friends."

Much of the emotional meaning of the car, especially to young adults, has transferred to the smartphone, says Mark Lizewskie, executive director of the Antique Automobile Club of America Museum in Hershey, Pa. "Instead of Ford versus Chevy, it's Apple versus Android, and instead of customizing their ride, they customize their phones with covers and apps," he says. "You express yourself through your phone, whereas lately, cars have become more like appliances, with 100,000-mile warranties."
The number of vehicles on American roads soared every year until the recession hit in 2008. Then the number plummeted. Recently, it's crept back up. Similarly, the number of drivers has leveled off. …

No, it's the economy, stupid, some car industry analysts and executives say. The recession hit this generation just as it was about to put down roots. Fewer jobs meant less money, which translated into an inability to buy, insure or maintain a car.

Now, as the economy bounces back, auto sales are up 4 percent in the first half of this year. Americans are choosing big vehicles again. Thanks in part to low gas prices, sales of SUVs and light trucks are up. Sedans, subcompacts, hybrids and electrics are down.

"This is all actually economics, not preferences," says Sean McAlinden, chief economist at the Center for Automotive Research, a nonprofit group funded by government and industry grants. When the cost of owning a car drops below 10 percent of income, "young people will stop telling pollsters they can do without cars. You say you're not interested in owning something if you can't afford it," he argues.•