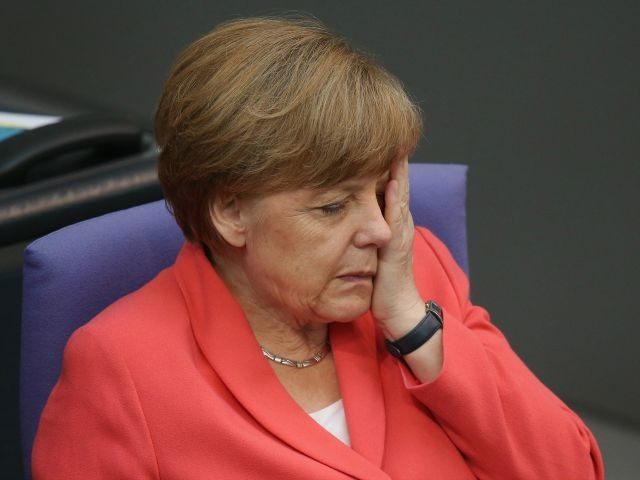 Following up on the recent post about contracted and temporary work proliferating in America, putting citizens on an insecure and downward path, there are a couple of just-published pieces about the same dynamic in Europe.
Part of this new normal is the result of the aftershock of the 2008 collapse, which may have been even worse in Europe due to that region opting for austerity, but other factors like poor Labor policy, wealth inequality and technological change are also playing a role. Perhaps as much as anything the corporate mindset that workers are disposable has had a corrosive effect. As we've seen, this instability has done much to provoke increasingly risky political choices.
It's not only those in the manufacturing sector facing a steep climb but also oncologists and nanotechnologists, the type of high achievers who were supposed to be largely impervious to such vicissitudes. The generation may not be completely lost but it's certainly being underutilized.
Liz Alderman of the New York Times has an excellent article that profiles some Europeans lost in the shuffle, and Klaus Brinkbäumer, Markus Feldenkirchen and Horand Knaup of Spiegel address the topic in an interview Martin Schulz, SDP candidate for the German Chancellery. Two excerpts follow.
---
From the NYT:
After graduating with degrees in accounting and finance from a university in Finland, Ville Markus Kieloniemi thought he would at least find an entry-level job in his field. He studied potential employers, tailoring his applications accordingly.

He wound up churning through eight temporary jobs over the next three years. He worked variously as a hotel receptionist and as a salesman in men's clothing stores, peddling tailored suits and sportswear.

"It's hard to manage your finances or even get housing, let alone start a career," said Mr. Kieloniemi, 23, who added depth to his résumé by accepting unpaid office jobs and internships in New York and Spain, mostly at his own expense. "You feel pressure all the time."

Meet the new generation of permatemps in Europe.

While the region's economy is finally recovering, more than half of all new jobs created in the European Union since 2010 have been through temporary contracts. This is the legacy of a painful financial crisis that has left employers wary of hiring permanent workers in a tenuous economy where growth is still weak. Under European labor laws, permanent workers are usually more difficult to lay off and require more costly benefit packages, making temporary contracts appealing for all manner of industries, from low-wage warehouse workers to professional white-collar jobs.  
For those stuck in this employment netherworld, life is a cycle of constant job searches. Confidence can give way to doubt as career prospects seem to fade. Young people talk of delaying marriage and families indefinitely. And though many were grateful for any workplace experience, they were also cynical about companies that treated them like disposable labor.•
---
From Spiegel:
Spiegel:

In the early 2000s, SPD Chancellor Gerhard Schröder introduced tough and controversial cuts to Germany's welfare and unemployment aid programs, a reform package known as Agenda 2010. Was that a mistake in hindsight?

Martin Schulz:

In the Old Testament, Solomon preaches that "to everything there is a season and a time to every purpose under the heaven." In 2003, 14 years ago, the Agenda was the correct response to a phase of stagnation. On that issue, I always supported Gerhard Schröder. The fact that today we have record employment is also thanks to Gerhard Schröder. But we have also made mistakes. We should have introduced the minimum wage at the same time and taxed the super-rich at a higher rate. Because we didn't do that, many got the impression that the reforms were unfair. The Agenda was advantageous for the country, but the SPD suffered significant collateral damage as a result. It is now time to focus on fairness.

Spiegel:

In times of globalization and digitalization, where politics can no longer exert influence in many areas, how can you promise greater fairness?

Martin Schulz:

I cannot guarantee people absolute fairness. I can only promise that I will do everything in my power to secure fairness or create a greater degree of fairness. The old fundamental principles must continue to apply, even in our changing society: Democracy knows neither master nor slave. Equal education opportunities for all, no matter where they come from and no matter who their parents are. Equal access as well when it comes to digitalization.

Spiegel:

That sounds nice enough, but it's also rather ambiguous. Let's be a bit more concrete. How do you intend to limit the number of temporary jobs and limited contracts?

Martin Schulz:

Labor Minister Andrea Nahles (SPD) has already achieved a lot in that regard. We could limit the admissibility of temporary and limited work to a much greater degree if we had the necessary parliamentary majorities to do so.

Spiegel:

How do you intend to limit the number?

Martin Schulz:

We need to roll back precarious employment models. Temporary and limited contracts were initially seen as a way of introducing more flexibility so as to bridge periods of need in certain phases of production. Some employers have taken advantage of the model to push down wages. In general, we must strive for equal pay for equal work.•