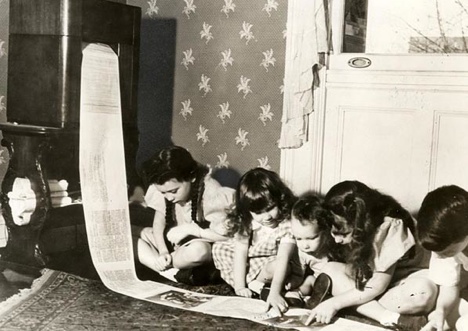 Why would established authors continue to work for publishing companies instead of putting out their own books? I suppose if there is a bucket of money involved, it might make sense to be owned rather than to own, but as publishers continue to be undone by technological tumult, they have fewer dollars to pay except for blockbusters, and they do less and less in terms of fact-checking, publicity, etc. In fact, the only reason there will soon be to publish a printed book is for vanity, the ego-stroking joy of having a printed-and-bound product to show off. 
David Mamet has made the only intelligent decision, going the lone-wolf route with his forthcoming book. From Leslie Kaufman in the New York Times:
"As digital disruption continues to reshape the publishing market, self-publishing — including distribution digitally or as print on demand — has become more and more popular, and more feasible, with an increasing array of options for anyone with an idea and a keyboard. Most of the attention so far has focused on unknown and unsigned authors who storm onto the best-seller lists through their own ingenuity.
The announcement by ICM and Mr. Mamet suggests that self-publishing will begin to widen its net and become attractive also to more established authors. For one thing, as traditional publishers have cut back on marketing, this route allows well-known figures like Mr. Mamet to look after their own publicity.
Then there is the money. While self-published authors get no advance, they typically receive 70 percent of sales. A standard contract with a traditional house gives an author an advance, and only pays royalties — the standard is 25 percent of digital sales and 7 to 12 percent of the list price for bound books — after the advance is earned back in sales."