You are currently browsing articles tagged John Dillinger.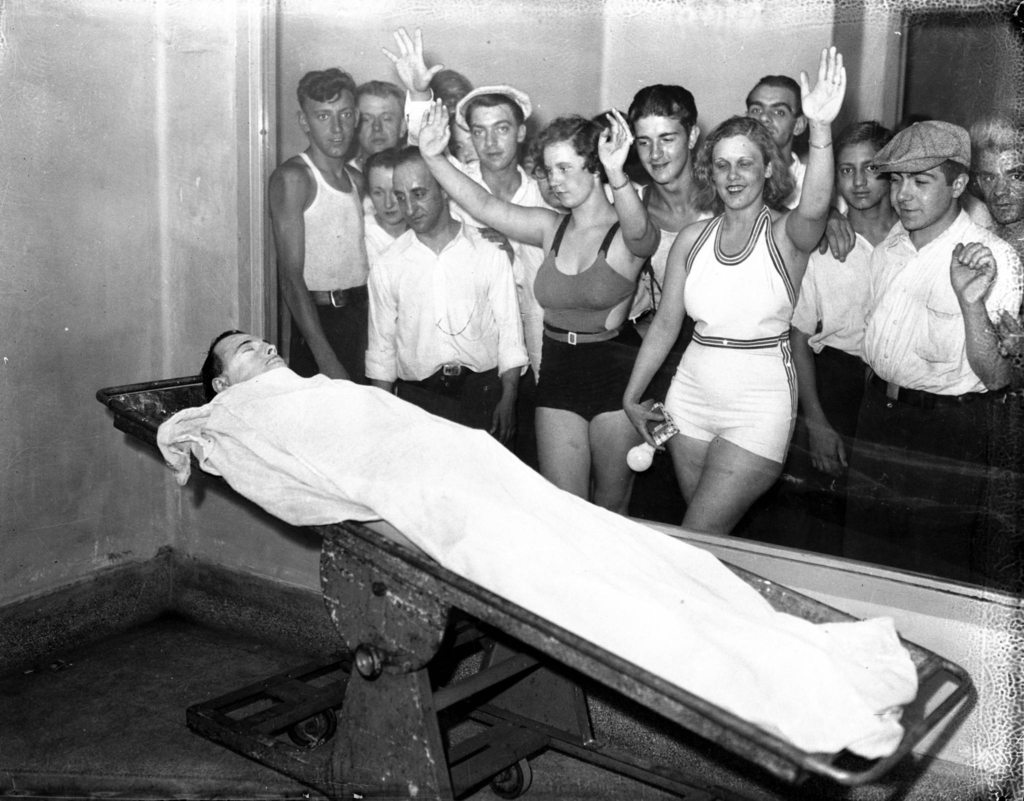 From the July 26, 1934 Brooklyn Daily Eagle: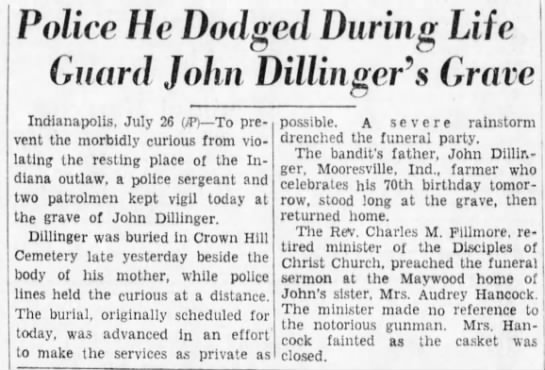 Tags: John Dillinger
I'm always amazed when criminals become folk heros, like when John Dillinger or Bugsy Siegel are glamorized because somehow their lawlessness supposedly tapped into the anti-authoritarianism of our collective psyche. We must be very bored.
Think of all the honest people who struggle through difficult times without committing crimes. Some are part of movements that attempt to make society fairer. Or perhaps they just quietly try as best they can to raise their children well. Those people are the heroes, but usually the geniuses with the guns and getaway cars get more attention.
One such unlikely antihero was the shadowy lowlife D. B. Cooper, who became a cult hero after hijacking a 727 aircraft in November 1971 and securing $200,000 in ransom from Northwest Airlines before parachuting into oblivion. Because of his daring crime and subsequent disappearance, Cooper became a huge cult figure
His wanted poster is textually matter-of-fact apart from mentioning that Cooper was a "heavy smoker of Raleigh filter tip cigarettes." The images look fairly Warhol-ish, which isn't surprising consider the Pop Artist's stature in the culture at the time. There is no reward money listed.
Tags: Bugsy Siegel, D.B. Cooper, John Dillinger, Johnny Depp