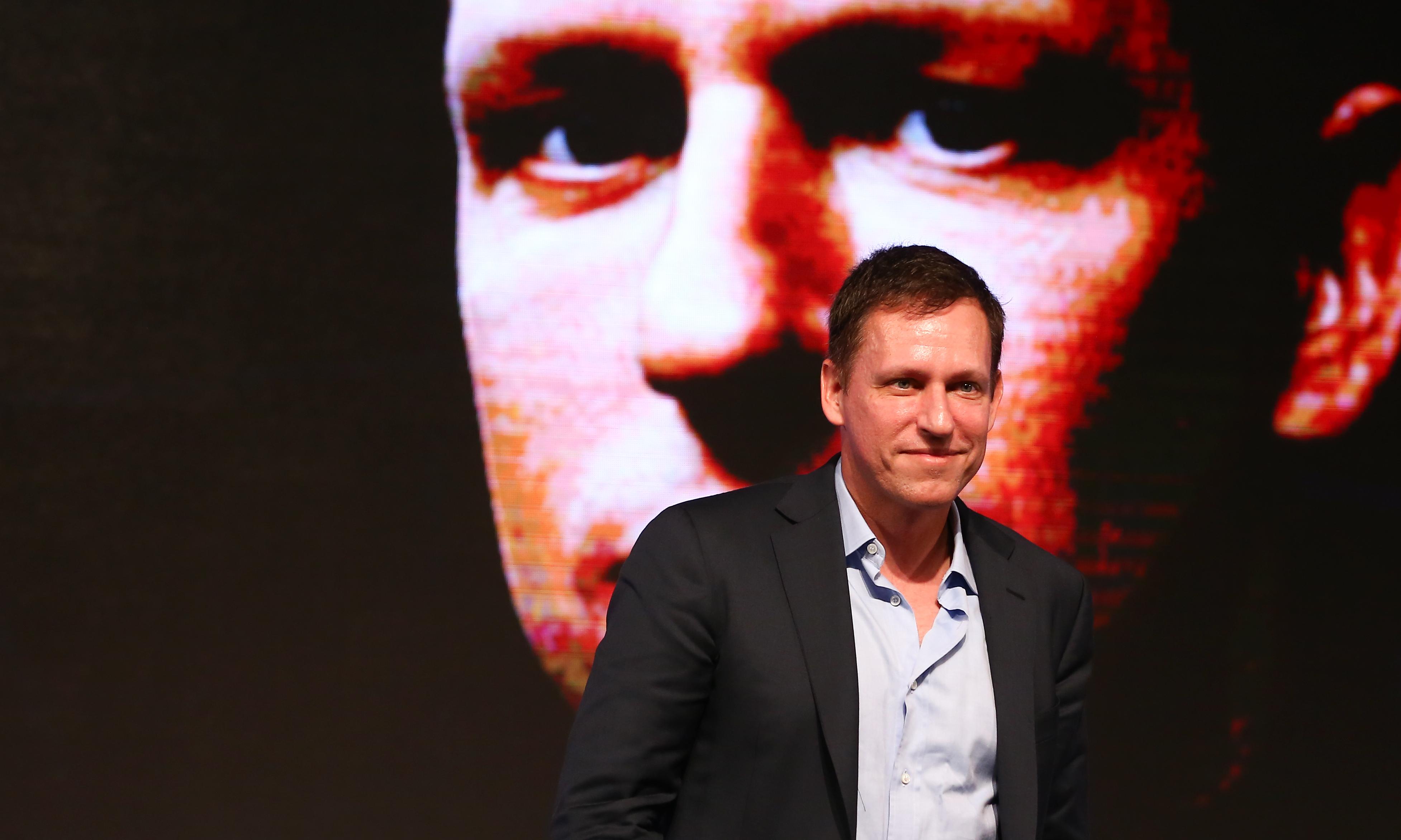 Speaking of liberal government under siege, Jedediah Purdy penned the Politico piece "The Anti-Democratic Worldview of Steve Bannon and Peter Thiel," which looks at two members of the transition team guiding the singularly sociopathic bully about to become President. Trump's disdain for freedom of the press, basic constitutional liberties and democracy itself are not lonely views within his inner circle.
Thiel is an intellectual fraud who loves monopolies and possesses the moral blind spot of Hitler's secretary. White House Chief Strategist Steve Bannon is a racist wingnut given to grandiosity who'd prefer if only slave property owners could vote. Their overt (and well-documented) disdain for democracy is deeply troubling. 
If Chris Cillizza of the Washington Post is truly puzzled why Trump's received so much flak for his cabinet picks since, as he states, all Presidents appoint a few loyalists to their cabinet, he should realize Bannon and incoming National Security Adviser, Mike Flynn, two of those cronies, seem eager for some sort of large-scale war on Islam. It's not the quantity of the loyalists that disturbs as much as their qualities.
From Purdy:
Two of Trump's close advisers have known views on some big-picture issues about the world, and if you read them, there's a troubling commonality that goes far beyond any specific policy areas: They are our first clear view of Trumpism as an illiberal theory of politics with deep doubts about democracy.

The advisers are Steve Bannon, the right-wing media provocateur who ran Breitbart News, then Trump's campaign, and has now been named to the influential post of "chief strategist," a role in which he is expected to have the new president's ear in the White House. The other is Peter Thiel, the Silicon Valley libertarian who spoke at Trump's convention, gave more than $1 million in support of his campaign and is now a member of Trump's transition team. Although Thiel says he doesn't intend to have a full-time position in Trump's administration, he reportedly has been feeding the president-elect ideas from a Silicon Valley "brain trust," and a principal at Thiel's venture capital fund has beennamedto Trump's defense transition team. The speeches and writings of these two political outsiders suggest that beyond policy, there's something much deeper at work: an impulse to reshape the country, and the world, in a way that would change the meaning of democracy in unsettling ways—and, maybe, ultimately undermine it.•