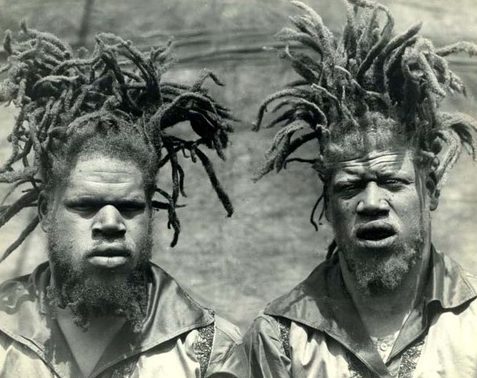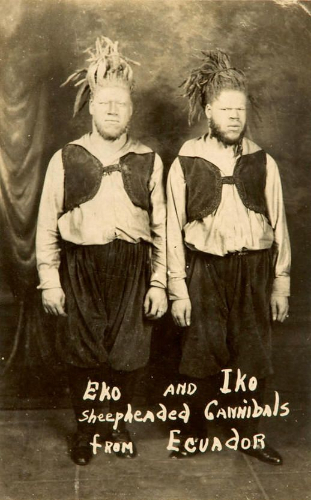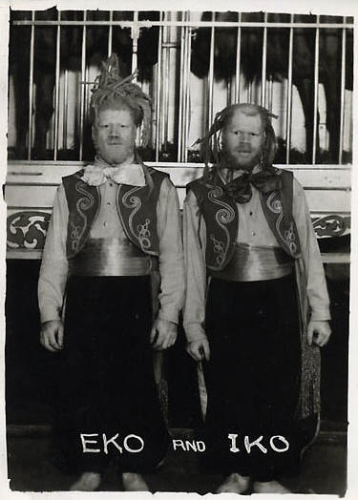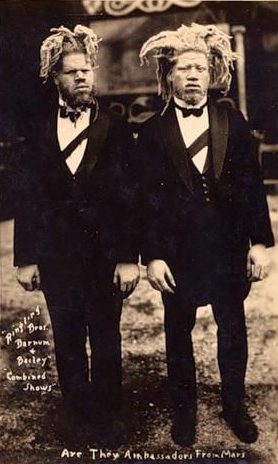 It didn't begin auspiciously for George and Willie Muse, born black, poor and albino to a sharecropper family in the Jim Crow South. It seemed to get even less promising when they were kidnapped in 1899 from their doting mother in Virginia and forced to appear in itinerant freak shows as "Eko and Iko, sheep-headed, cannibalistic Ambassadors from Mars."
The siblings were given room, board and mandolin lessons by a parade of handlers but were otherwise kept a safe distance from their earnings. Ultimately, their mother reclaimed them 28 years later through the legal system, liberating her boys who then signed a deal with Ringling Brothers that allowed them to retain complete rights to their merchandising. The two grew quite well-off, selling out Madison Square Garden numerous times and performing for the Queen of England. They were international superstars in an era before mass media. One brother, Willie, lived to 108, dying in 2001, having left a footprint in three centuries.
It's likely a wilder tale than that of any sideshow act from the twentieth century, more than Chang & Eng or the "Two-Headed Nightingale" or anyone. In Truevine, a book by Beth Macy published last month, the author ponders the troubling question of whether the kidnapping and sideshow existence were ultimately better for the Muses than the privations and prejudices of the South would have been. Perhaps, though clearly neither was ideal. Reports are Paramount is angling to acquire big-screen rights to the book.
Two Brooklyn Daily Eagle articles are embedded below, the first documenting their mother first finding her sons after a nearly three-decade search, and the second revealing the men's intelligence, which belied how the circus presented them to the public.
---
From October 20, 1927: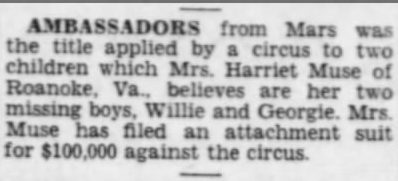 ---
From May 14. 1928: