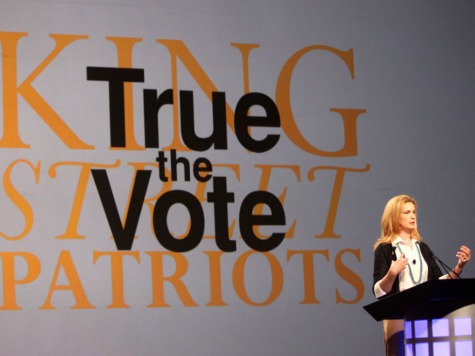 Politicians and organizations that tried to suppress the African-American vote during the 2012 election are angered that some of the targets of the IRS looking for tax-exempt infractions were Tea Party groups. Those who usually support racial profiling are angry that they, in a sense, were stopped and frisked. I'm against all of these investigations based on generalizations but also appalled by the hypocrisy. The opening of "Profiling Is Great…Except When You Do It to Me," by Farhad Manjoo as Slate:
"Pretend you work at the Internal Revenue Service. Actually, let's make this exercise even more terrible. Pretend you're an underpaid, low-level clerk working in the understaffed IRS backwater of Cincinnati. Every day, a big stack of files lands on your desk. Every day, the stack gets a little bigger than the last. Each file represents a new application for a certain tax status—501(c)(4), a tax-exempt designation meant for 'social welfare' organizations. Nonprofits with this status aren't required to disclose the identity of their donors and they're allowed to lobby legislative officials. The catch is that they must limit their political campaign activity. According to IRS rules, 501(c)(4) groups can participate in elections, but electioneering must not be their 'primary' mission.
Got all that? Good—now let's get to work. It's your job to decide which 501(c)(4) applications represent legitimate social-welfare organizations, and which ones are from groups trying to hide their campaign activities. What's more, you've got to sort the good from the bad very quickly, as you're being inundated with applications. In 2010, your office received 1,735 applications for 501(c)(4) status. In 2011, the number jumped 30 percent, to 2,265, and in 2012 there was another 50 percent spike, this time to 3,357 applications.
So what do you do? You look for a shortcut. Someone at your office notices that a lot of the applications for 501(c)(4) status are from groups that claim to be part of the burgeoning Tea Party movement. Aha! When you're looking for signs of political activity, wouldn't it make sense to search for criteria related to the largest new political movement of our times? So that's what you do: Without consulting senior managers, you and your colleagues set up a spreadsheet called 'Be on the Lookout,' or BOLO, which spells out specific criteria for flagging potentially politically active groups. The spreadsheet lists keywords like 'Tea Party,' 'Patriots,' and '9/12 Project.' It also flags groups whose primary concerns are government spending, debt, and taxes, that criticize how the country is being run, or that advocate policies that seek to 'make America a better place to live.'"