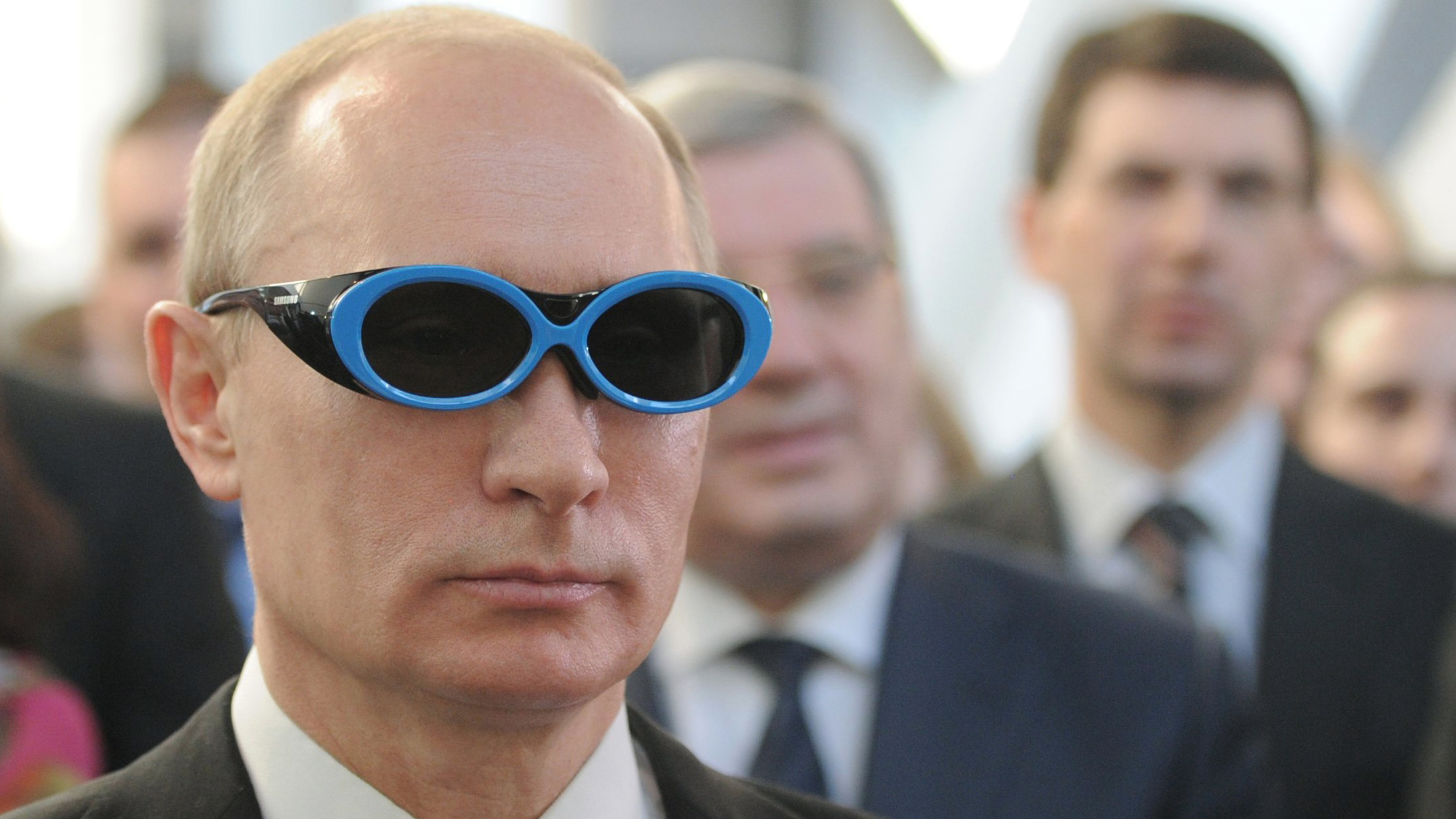 Putin says the nation that leads in AI 'will be the ruler of the world' https://t.co/npT6ilfx4C pic.twitter.com/keiKuzxasm

— The Verge (@verge) September 4, 2017
It begins … https://t.co/mbjw5hWC5J

— Elon Musk (@elonmusk) September 4, 2017
China, Russia, soon all countries w strong computer science. Competition for AI superiority at national level most likely cause of WW3 imo.

— Elon Musk (@elonmusk) September 4, 2017
Vladimir Putin is good at being a troll, a spoiler and a poisoner, but he's piss-poor at running a country. The future does not belong to him. Even in the present, as he basks in the disruption of democratic elections and toys with Donald Trump like the cornered rat he is, Russia is falling behind the world by many vital measures. His aggressions, actual and virtual, have provoked numerous nations to enforce sanctions on his state, which ensures the backpedaling will only increase. There's just so long you can live on aging oil wells and kleptocracy, and in trying to Make Russia Great Again, Putin has made it into a low, lawless joke. 
Like a Silicon Valley startup guru or an Oxford intellectual, Putin has decided that Artificial Intelligence is a grave threat to the world and the country that emerges as world leader will rule the globe. In his bottomless beneficence, the capo with nuclear capabilities promises Russia will selflessly share AI with the world the way it does bots should his nation emergence victorious in this new arms race. He's full of shit, and, oh, Russia isn't winning that contest.
Most likely no one single nation will outpace all others, as it's not a zero-sum game. There will likely be a few "winners" and they will have burdens and responsibilities that go far beyond nuclear power. 
The opening of James Vincent's Verge piece:
Russian president Vladimir Putin has joined the war of words concerning the international race to develop artificial intelligence. Speaking to students last Friday, Putin predicted that whichever country leads the way in AI research will come to dominate global affairs.

"Artificial intelligence is the future, not only for Russia, but for all humankind," said Putin, reports RT. "It comes with colossal opportunities, but also threats that are difficult to predict. Whoever becomes the leader in this sphere will become the ruler of the world."

The development of artificial intelligence has increasingly become a national security concern in recent years. It is China and the US (not Russia) which are seen as the two frontrunners, with China recently announcing its ambition to become the global leader in AI research by 2030. Many analysts warn that America is in danger of falling behind, especially as the Trump administration prepares to cut funding for basic science and technology research.

Although it's thought that artificial intelligence will help boost countries' economies in a number of areas, from heavy industry to medical research, AI technology will also be useful in warfare. Artificial intelligence can be used to develop cyber weapons, and control autonomous tools like drone swarms — fleets of low-cost quadcopters with a shared 'brain' that can be used for surveillance as well as attacking opponents.

Both China and the US are currently researching this technology, and in his speech on Friday, Putin predicted that future wars would be fought by countries using drones. "When one party's drones are destroyed by drones of another, it will have no other choice but to surrender," said the Russian president, according to the Associated Press.•