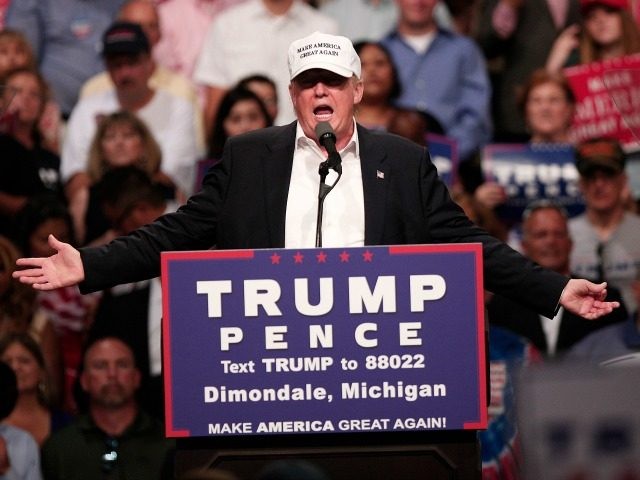 The recent Presidential election revealed that U.S. citizens either have a terrible understanding of economics or they're willing to surrender their security in the name of identity politics. Both are likely true to a significant extent.
Immigrants were blamed for the downgrading of the American worker on the trail while automation was never discussed, and Michigan voters swung to Trump, largely because Washington had supposedly forgotten about them, after the Obama Administration wagered $79 billion on bailing out the Detroit auto industry. Not too long after that salvage job by the federal branch, the state's populace voted in an anti-union governor in Rick Snyder. The locals may have forgotten about themselves more than D.C. ever did.
Another vital topic of discussion that was never broached during the campaign was the role that contracted work has played in shrinking middle class. For several decades, American companies have been outsourcing mail-room work, maintenance, security and other "non-core" tasks to subcontractors who would save them some money by lowering salaries and reducing benefits to laborers. This shift created a separate class. Executive pay ballooned while those with more modest pay stubs took the elevator downward, further exacerbating wealth inequality.
I've written before about this destabilizing phenomenon. More from Eduardo Porter of the New York Times:
…Mr. Trump is missing a more critical workplace transformation: the vast outsourcing of many tasks — including running the cafeteria, building maintenance and security — to low-margin, low-wage subcontractors within the United States.

This reorganization of employment is playing a big role in keeping a lid on wages — and in driving income inequality — across a much broader swath of the economy than globalization can account for.
David Weil, who headed the Labor Department's wage and hour division at the end of the Obama administration, calls this process the "fissuring" of the workplace. He traces it to the 1980s, when corporations under pressure to raise quarterly profits started shedding "noncore" tasks.

The trend grew as the spread of information technology made it easier for companies to standardize and monitor the quality of outsourced work. Many employers took to outsourcing to avoid the messy consequences — like unions and workplace regulations — of employing workers directly.

"It's an incredibly important part of the story that we haven't paid attention to," Mr. Weil told me.

"Lead businesses — the firms that continue to directly employ workers who provide the goods and services in the economy recognized by consumers — remain highly profitable and may continue to provide generous pay for their work force," he noted. "The workers whose jobs have been shed to other, subordinate businesses face far more competitive market conditions."

The trend is hard to measure, since subcontracting can take many forms. But it is big.•