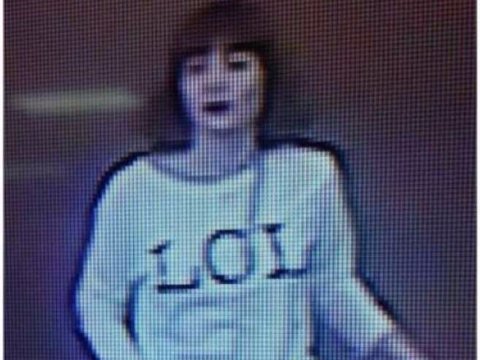 In "The Sadness of the Kardashians," Sophie Gilbert's Atlantic essay about the Reality TV family that has stretched its 15 minutes of fame into a decade-long stay in a Warholian vomitorium, the writer shines a light on the melancholia the women may be feeling about their less-than-brilliant careers, which seems like an odd place to put the piece's emphasis. "If Kris were offered the same Faustian bargain again," the article asks, "would she accept, knowing everything the next 10 years would bring?"
Hell yeah, she would. Kris Jenner is a monstrous person who was happy to shamelessly sell her soul as well as her daughters to the highest bidder in exchange for some recognition and a string of shiny baubles. Even if she hadn't been especially good at her disgraceful line of work and they'd never managed to attract an unblinking spotlight to their famous-for-nothing act, they would have been a damaged brood drowning in their own tears. With that mother, they were doomed from the start.
The more important questions are what enabled the Kardashians to be famous, and why do so many people all over the globe wish for the kind of notoriety they possess? The first question is easier to answer. Two technological changes made the brand possible: A decentralized media allowed for an explosion of channels on TV and the Internet which created an overwhelming need for cheap content and new stars, and the advent of computer-based non-linear editing systems for video made such Reality fare technologically simple to piece together. The second query is more knotty. There is currently a hole inside us that makes many crave for attention beyond all satisfaction. The Kardashians may best represent that dynamic, but they are far from alone.
· · ·
In Doug Bock Clark's excellent GQ exegesis of Kim Jong-nam's Malaysian airport murder, he writes of how simple it was for North Korean agents to dupe fame-hungry young women into unwittingly committing murder with a nerve agent by convincing them they were merely participating in a hidden-camera Reality TV show. As shocking as the wetwork was—and it was purposely so bizarre to send a chilling message to the world—you could hardly blame the clueless culprits for failing to recognize the ruse, not in a world of endless cameras and emotional cruelty, in which reality and fiction have become so blurred. 
An excerpt: