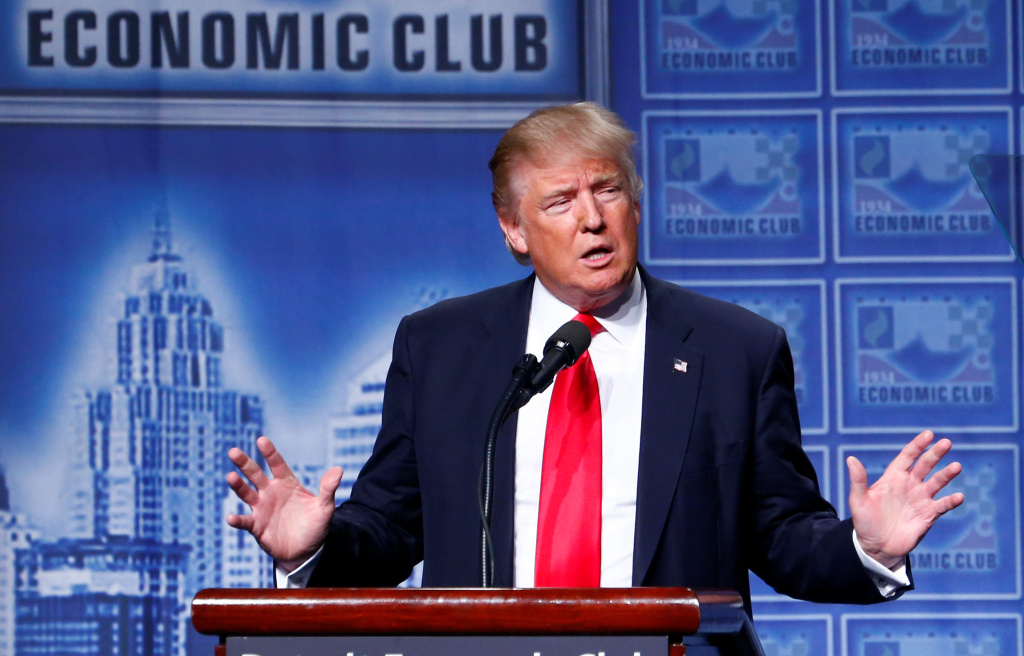 The main reason I preferred Hillary Clinton to Bernie Sanders was simple math. 
In addition to his impossible pledge of America no longer having the highest incarceration rate of Western nations by the end of his first term, Sanders based his extraordinary spending plans on fanciful economic growth numbers (5.3%) that he couldn't possibly deliver. That promise made Sanders policies seem less debt-heavy than they were, a dishonest way of doing business.
Although Donald Trump is promising a smaller if still out-of-reach 3.0-3.5%, he's doing something the Vermont Senator would have never done: Ordering the Council of Economic Advisers to backfill all of its projections at his unrealistic rate. That intellectually deceptive gaming, he hopes, will be the smoke and mirrors he needs to cover the exorbitant cost of the tax cuts he plans for the nation's highest earners. 
From Catherine Rampell at the Washington Post:
Astonishingly, the White House still hasn't released details for any of the major economic initiatives Trump promised during the campaign (a "terrific" Obamacare replacement, a top-to-bottom tax overhaul, massive infrastructure investment). But thanks to recent leaks about the administration's economic book-cooking, we at least know that whatever Trump ultimately proposes will be very, very expensive.

After the election, the Trump transition team began the long, arduous process of putting together the presidential budget. As is always the case, it worked with the (non-political) career staffers at the Council of Economic Advisers.

Normally this process starts by asking the CEA staff to estimate baseline economic growth under current policies. These professionals then build on this baseline to forecast how the president's proposals will affect the overall economy, as well as budget deficits.

The end results are often more optimistic than what independent forecasters predict — the White House is factoring in new policies it believes are pro-growth, after all — but not wildly so. The numbers still need to be credible.

Like I said, that's how things normally work. Not this time around.

As the Wall Street Journal first reported (and as I've independently confirmed through my own sources), the Trump transition team instead ordered CEA staffers to predict sustained economic growth of 3 to 3.5 percent. The staffers were then directed to backfill all the other numbers in their models to produce these growth rates.•