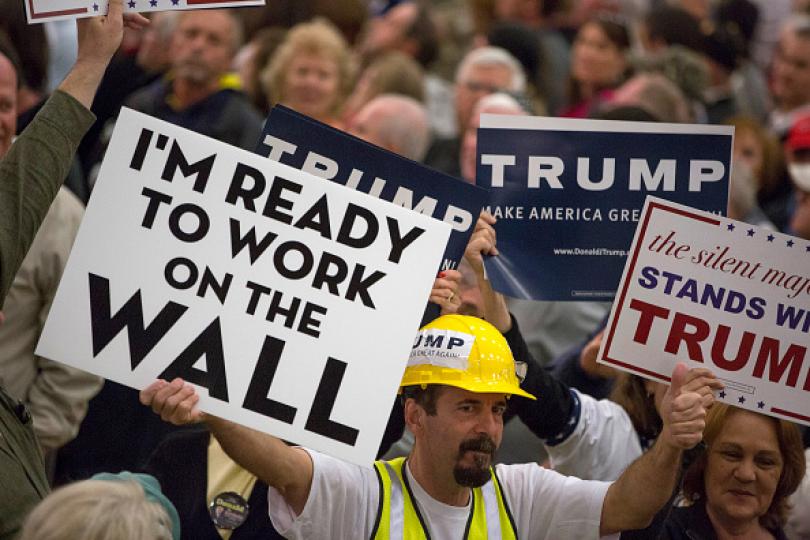 Barack Obama is a poet, but Marilynne Robinson is a better one.
No offense to 44–I don't think the Housekeeping author would be nearly as good a President. It's just that sometimes a poet can see what a politico might overlook, especially one like Obama who rose on positivity even if he governed mostly as a pragmatist. Before winter had arrived in 2015–before it had arrived in America–Obama and Robinson talked literature and faith and nation for the New York Review of Books, and the novelist knew something ugly was taking hold in a very serious way, that a wall was being built. Like most of us, the President still resisted such a notion. He held on to hope.
I was reminded of this discussion by Michiko Kakutani's smart New York Times conversation with the outgoing President about the significant role reading has played in his life.
An excerpt from the 2015 NYRB dialogue:
Marilynne Robinson:

Fear was very much—is on my mind, because I think that the basis of democracy is the willingness to assume well about other people.

You have to assume that basically people want to do the right thing. I think that you can look around society and see that basically people do the right thing. But when people begin to make these conspiracy theories and so on, that make it seem as if what is apparently good is in fact sinister, they never accept the argument that is made for a position that they don't agree with—you know?

President Obama:

Yes.

Marilynne Robinson:

Because [of] the idea of the "sinister other." And I mean, that's bad under all circumstances. But when it's brought home, when it becomes part of our own political conversation about ourselves, I think that that really is about as dangerous a development as there could be in terms of whether we continue to be a democracy.

President Obama:

Well, now there's been that strain in our democracy and in American politics for a long time. And it pops up every so often. I think the argument right now would be that because people are feeling the stresses of globalization and rapid change, and we went through one of the worst financial crises since the Great Depression, and the political system seems gridlocked, that people may be particularly receptive to that brand of politics.

Marilynne Robinson:

But having looked at one another with optimism and tried to facilitate education and all these other things—which we've done more than most countries have done, given all our faults—that's what made it a viable democracy. And I think that we have created this incredibly inappropriate sort of in-group mentality when we really are from every end of the earth, just dealing with each other in good faith. And that's just a terrible darkening of the national outlook, I think.

President Obama:

We've talked about this, though. I'm always trying to push a little more optimism. Sometimes you get—I think you get discouraged by it, and I tell you, well, we go through these moments.

Marilynne Robinson:

But when you say that to me, I say to you, you're a better person than I am.•