You are currently browsing articles tagged Arturo Toscanini.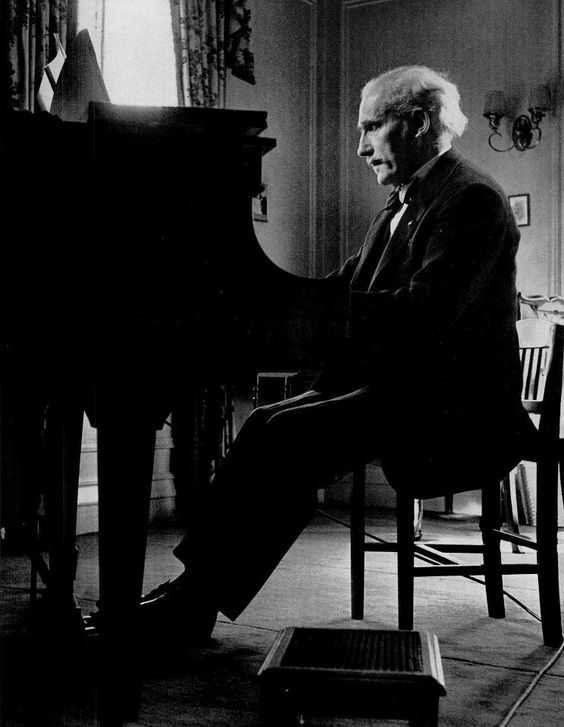 From the October 4, 1938 Brooklyn Daily Eagle: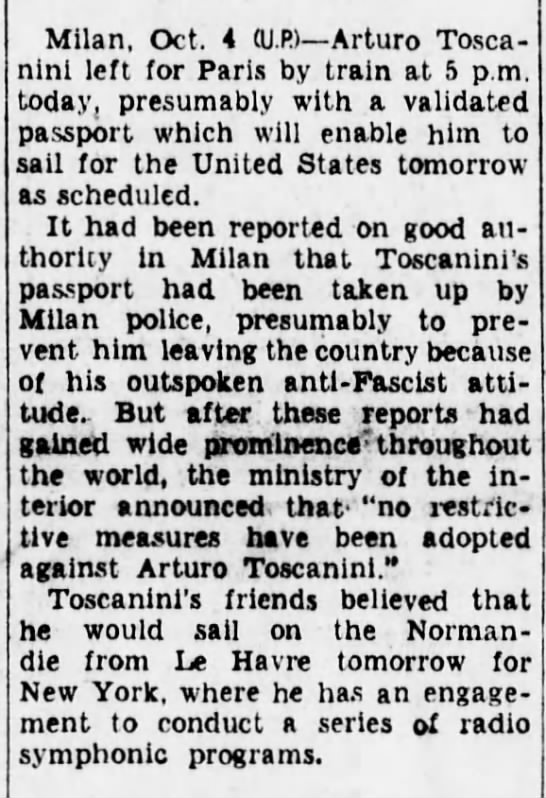 Tags: Arturo Toscanini
The creator of an 1920s electronic instrument that seemingly stole music from the air, Leon Theremin was considered the Russian counterpart to Thomas Edison for his innovations in sound and video. He also created ingenious spying devices for the Soviet Union when he returned to his homeland–perhaps he was kidnapped by KGB agents but probably not–after a decade in the U.S. The text of a January 25, 1928 Brooklyn Daily Eagle article reporting on the Manhattan demonstration of Theremin's namesake instrument in front of a star-studded audience:
"In the not-too-distant future there is likely to be found in thousands of homes a simple and inexpensive device whereby music lovers may by a mere waving of the hands conjure from the air entrancing melodies.
This conclusion seems possible as the result of a demonstration last night in the Hotel Plaza of the 'Theremin Vox,' by its inventor, Prof. Leon Theremin, a slender, rosy-cheeked young Russian, the 'Russian Edison.'
Musical celebrities, including Rachmaninoff, Toscanini and Kreisler, sat spellbound with amazement as the young inventor, with sweeping gestures of his hands, 'drew music from the ether.'
By these same gestures he caused the colors of a spotlight played on his face to change in keeping with musical tones, thus creating a synthesis of color and harmony.
It was frankly described as crude by both the inventor and J. Goldberg, who assisted in the demonstration. They made it clear that they were not musicians and that far better results could be achieved by one possessing musical technique.
The apparatus is not a reproducer or transmitter, like the photograph or radio, but an actual originator of music, creating sound by the principle of applying different frequencies of an alternative current–the so-called 'heterodyne' principle.
Its novelty consists in the method of controlling these frequencies of current by turning the knob of an ordinary condenser or by moving the hand within an electromagnetic field set up in the instrument, thus converting 'radio howls' into music."
Tags: Arturo Toscanini, Fritz Kreisler, Julius Goldberg, Leon Theremin, Sergei Rachmaninoff