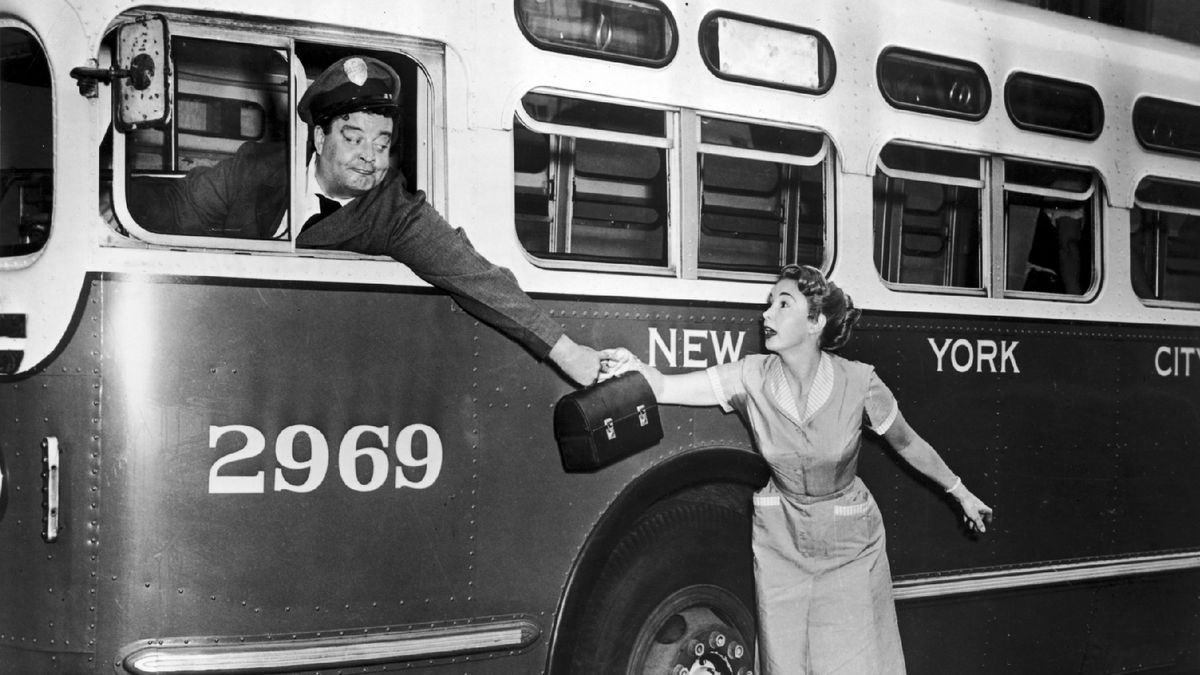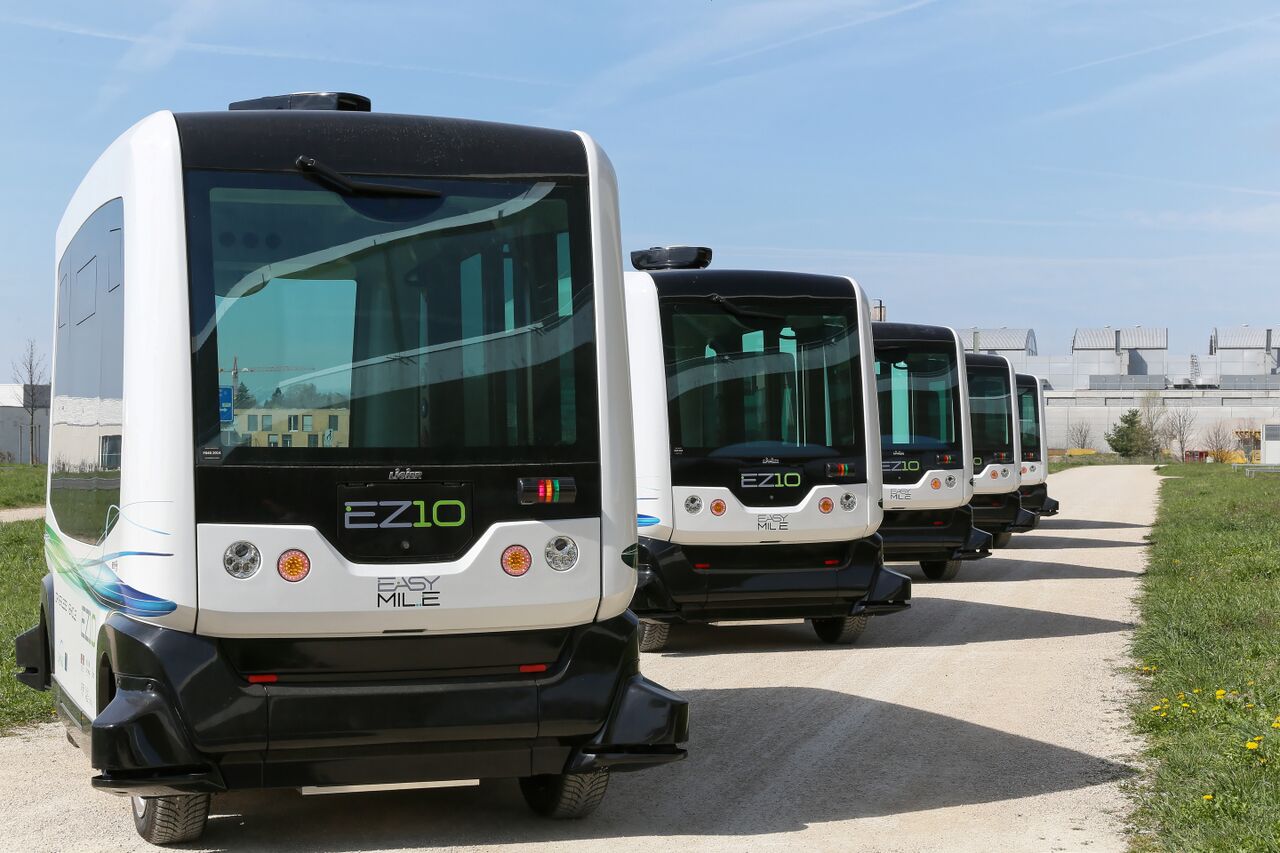 Computers were going to revolutionize the world, then failed to do so for decades, and then did in fact transform society beyond our wildest imagination. The same could be said for the early years of automobiles and television and smartphones and other tools. 
There is generally an indefinite gestation between the announcement of exciting (and threatening) new technologies and their arrival. Right now academics and analysts are predicting developments in AI and robotics over the next several decades that will result in an automation revolution devastating to the workforce. Productivity numbers, however, aren't showing that to be the case so far. Time will tell, but we should be formulating plans to counter a potential worst-case scenario.
Two of the thinkers who've argued that we're at a technological tipping point, Andrew McAfee and Erik Brynjolfsson, just conducted an Ask Me Anything at Reddit. A few exchanges follow.
---
Question:

With all the automation of work why aren't costs for basic human needs (housing, food, security & education) going down rapidly. Shouldn't those marginal costs approach zero? What needs to be done to accelerate this decline in costs?

Andrew McAfee:

Costs for food actually have gone down a huge amount, very steadily, since at least 1900. Education remains high cost in large part because it remains low productivity: primary education still has essentially the same student / teacher ratio as a century ago. This means that it suffers from a bad case of Baumol's cost disease. Housing costs remain high in the most desirable cities because land prices shoot up. In more rural areas housing costs have, I believe, gone down over time, but not as quickly as I would have expected. Construction remains a strangely low productivity industry. I wonder how quickly this will change…

Erik Brynjolfsson:

Technology is advancing rapidly, but implementing new processes, business models and organizations takes much longer. For electricity, it was 30 years before we saw big productivity improvements in factories because core processes weren't reinvented quickly enough. We will see declines in all those categories. I believe extreme poverty can be solved by 2035 globally. But we need to do more to implement the technologies. That's a big part of our research agenda.
---
Question:

Climate change: is there anything more important? What do you think can be done? What of risks to the already most marginalized?

Andrew McAfee:

Of the risks we know about today, I do think climate change is the biggest – mainly because the tail risk is SO big. But I also think we urgently need to deal with income stagnation and the hollowing out of the middle class in the US and other wealthy countries. Not because those people are more important than others on the planet, but because if disenfranchised people in rich countries elect the wrong leaders at this crucial point in time, we could have big global problems.

Question:

If! OK so fast forward to 2017…what now? Thanks!

Erik Brynjolfsson: 

Then we all need organize and work to elect better leaders and leaders that embody our values if we want democracy to work. I see a growing amount energy around these issues.
---
Question:

How can we close the technological-economic gap in the US? It seems to me that the upper class get access to new technology at a pace that only widens the gap between rich and poor.

Erik Brynjolfsson:

You are right about the growing gap, but I disagree about the diagnosis. Access to many of the core technologies, mainly because of the spread of the Internet, smart phones and mobile telephony is increasingly ubiquitous. But we are not using these technologies to create shares prosperity. Companies have focused on automating a lot of routine work rather than augmenting their workforce with new capabilities. As a society, we need to reinvent education to focus on creativity, interpersonal skills and other strengths of humans relative to machines. As we can do more to make sure everyone is sharing in the benefits our economy creates by policies like an expanded earned income tax credit, that directs more money to our lowest paid workers. In our book, the Second Machine Age, Andy McAfee and I have three chapters devoted to how we can address these challenges as individuals, managers, entrepreneurs, organizers, policymakers and citizens.

Andrew Mcafee:

Even though powerful technologies have become much more affordable over time, a digital divide remains in both access and use. I'm really impressed by the work that Samasource and others are doing to help people in non-affluent communities get access to modern digital technologies, learn how to use them, and learn that they can be gateways to work, jobs, and careers.
---
Question:

How do you think K-12 and even universities should be preparing youth to adjust to the rapidly changing digital society?

Andrew McAfee: 

Stop emphasizing things (like rote memorization and arithmetic) that computers are already better at. Stop driving creativity out of kids by making them sit still all day and having a pre-determined series of subjects inflicted on them. Stop teaching them to wait for the voice of authority to tell them what to do next. In a word, Montessori (I was a Montessori kid).

Erik Brynjolfsson: 

We need a) to invest more in education, but b) more fundamentally, a reinvention of education at all levels to encourage creativity and interpersonal skills. Those are the skills increasingly valued because machines don't do them well. Technology can help, but its not a silver bullet. At MIT, we have a lot more team-oriented, projected-oriented classes that solve real problems. I think that is big part of the model going forward.•