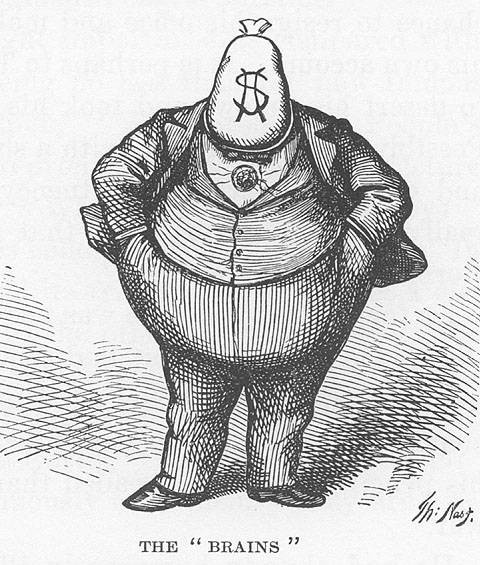 Adam Davidson of the New York Times Magazine sat down with former Bain Capital managing director and Romney supporter Edward Conard for an open discussion about how the latter believes the 1% getting richer is better for all Americans. Conard seems to be living in a delusional bubble, but it's a fascinating article. An excerpt:
"Nearly every economist I spoke with said that Conard has too much faith in the market's ability to reward only those who create real value. Conard, for instance, insists that even the dodgiest financial products must have been beneficial or else nobody would have bought them in the first place. If a Wall Street trader or a corporate chief executive is filthy rich, Conard says that the merciless process of economic selection has assured that they have somehow benefited society. Even pro-market Romney supporters take issue with this. 'Ed ought to be more concerned about crony capitalism,' Hubbard told me.
Unintended Consequences ignores some of the most important economic work of the past few decades, about how power and politics influence economic growth. In technical language, this field is the study of 'rent seeking,' in which people or companies get rich because of their power, not because of their ideas. This is one of the few fields in economics in which left and right share many influences and ideas — namely that wealthy individuals and corporations are able to influence politicians and regulators to make seemingly insignificant changes to regulations that benefit themselves. In other words, to rig the game. One classic example is banking. Banks have enormous resources to constantly put explicit or subtle pressure on lawmakers and regulators so that regulation can eventually serve their interests.
Conard's version of the financial crisis ignores much reporting and analysis — including work I've done with NPR's Planet Money team — that shows that some of the nation's largest banks actively manipulated customers and regulators and, sometimes, their own stockholders to profit from dangerous risk. And for many economists, rising inequality can create exactly the wrong outcomes for society over all. Rather than simply serving as an invitation for everybody to engage in potentially beneficial risk-taking, inequality can allow those with wealth to crush new ideas."