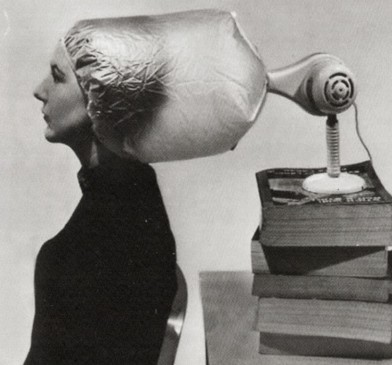 If you like your human beings to come with fingers and toes, you may be disquieted by the Reddit Ask Me Anything conducted by Andrew Hessel, a futurist and a "biotechnology catalyst" at Autodesk. It's undeniably one of the smartest and headiest AMAs I've ever read, with the researcher fielding questions about a variety of flaws and illnesses plaguing people that biotech may be able to address, even eliminate. Of course, depending on your perspective, humanness itself can be seen as a failing, something to be "cured." A few exchanges follow.
---
Question:

Four questions, all on the same theme:

1) What is the probable timeframe for when we'll see treatments that will slow senescence?

2) Do we have a realistic estimate, in years or decades (or bigger, fingers crossed!), on the life extension potential of such treatments?

3) Is it realistic that such treatments would also include senescence reversal (de-ageing)?

4) Is there any indication at present as to what kind of form these treatments will take, particularly with regards to their invasiveness?

Andrew Hessel:

1) We are already seeing some interesting results here — probably the most compelling I've seen is in programming individually senescent cells to die. More work needs to be done. 2) In humans, no. We are already long-lived. Experiments that lead to longer life can't be rushed — the results come at the end! 3) TBD — but I can't see why not 4) Again, TBD, but I think it will involve tech like viruses and nanoparticles that can target cells / tissue with precision.

Overall, trying to extend our bodies may be throwing good effort at a bad idea. In some ways, the important thing is to be able to extract and transfer experience and memory (data). We do this when we upgrade our phones, computers, etc.
---
Question:

Can Cas9/Crispr edit any gene that control physical appearance in an adult human? say for example it it's the gene that controls the growth of a tail? will reactivating it actually cause a tail to grow in an already mature human?

Andrew Hessel:

It's a powerful editing technology that could potentially allow changing appearance. The problem is editing a fully developed organism is new territory. Also, there's the challenges of reprogramming millions or billions of cells! But it's only a 4 year old technology, lots of room to explore and learn.
---
Question:

I'm an artist who's curious about using democratized genetic engineering techniques (i.e. CRISPR) to make new and aesthetically interesting plant life, like roses the size of sunflowers or lillies and irises in shapes and colors nobody has ever scene. Is this something that is doable by an non-scientist with the tools and understanding available today? I know there are people inserting phosphorescence into plant genes – I'd like to go one further and actually start designing flower, or at least mucking around with the code to see what kinds of (hopefully) pretty things emerge. I'd love your thoughts on this… Thanks!

Andrew Hessel:

I think it's totally reasonable to start thinking about this. CRISPR allows for edits of genomes and using this to explore size/shape/color etc of plants is fascinating. As genome engineering (including whole genome synthesis) tech becomes cheaper and faster, doing more extensive design work will be within reach. The costs need to drop dramatically though — unless you're a very rich artists. :-) As for training, biodesign is already so complicated that you need software tools to help. The software tools are going to improve a lot in the future, allowing designers to focus more on what they want to make, rather than the low level details of how to make it. But we still have a ways to go on this front. We still don't have great programming tools for single cells, let alone more complex organisms. But they WILL come.
---
Question:

So my question is, do you think there will be a "biological singularity," similar to Ray Kurzweil's "technological singularity?"

Will there be a time in the near future where the exponential changes in genetic engineering (synthetic biology, dna synthesis, genome sequencing, etc.) will have such a profound impact on human civilization that it is difficult to predict what the future will be like?

Andrew Hessel:

I think it's already hard to figure out where the future is going. Seriously. Who would have predicted politics to play out this way this year? But yes, I think Kurzweil calls it right that the combination of accelerating computation, biotech, etc creates a technological future that is hard to imagine. This said, I don't think civilization will change that quickly. Computers haven't changed the fundamentals of life, just the details of how we go about our days. Biotech changes can be no less profound, but they take longer to code, test, and implement., Overall, though, I think we come of this century with a lot more capabilities than we brought into it!•