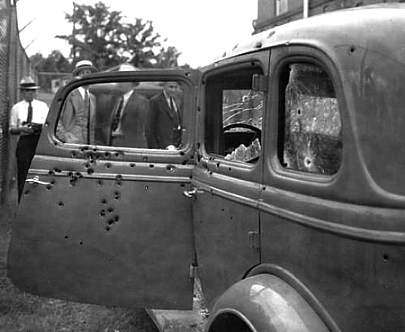 An Economist article responds to Lee Gomes' Slate piece about the difficulty of making driverless vehicles truly autonomous, suggesting that the real impediment to such machines might be the large stock of cheap labor created by the disruptive qualities of other technologies. An excerpt:
"Writing at Slate, for instance, Lee Gomes frets that driverless vehicles struggle in unfamiliar territory when they lack good maps, can make errors when sun blinds their cameras, and are occasionally caught out by the unexpected appearance of new traffic signals. Human drivers, of course, share these weaknesses, and others: like difficulty operating in adverse weather conditions. The big difference between driverless vehicles and humans, in these cases, is that the computer can be programmed to behave cautiously when stumped, while humans often plough ahead heedlessly. When critiquing driverless cars it is often useful to recall that human drivers kill and maim millions of people each year.
Ironically, the biggest obstacle to widespread use of driverless vehicles, over the next decade or two at any rate, may be the effects of rapid technological progress in other parts of the economy. As a recent special report explains, technological change over the last generation has wiped out many middle-skill jobs, pushing millions of workers into competition for low-wage work. That glut has contributed to stagnant wages for most workers, and low pay has in turn reduced the incentive to firms to deploy labour-saving technology. Why automate, when there is an enormous stock of cheap labour available? At the same time firms like Uber are making the use of hired cars cheaper and more convenient, reducing the attraction to many households of owning and driving their own personal vehicles.
The combination of Uber and cheap labour could pose a formidable threat to the driverless car. The cost of the sensors and processors needed to pilot an autonomous vehicle is falling and is likely to fall much more as production ramps up. Yet the technology is still pricey, especially compared with a human, which, after all, is a rather efficient package of sensory and information-processing equipment. At low wages, a smartphone-enabled human driver is formidable competition for a driverless vehicle.
It would be a remarkable irony if the driverless car—in many ways the symbol of the technological revolution that is now reshaping modern economies—fails to materialise as an economic reality thanks to the disemploying power of other technologies."