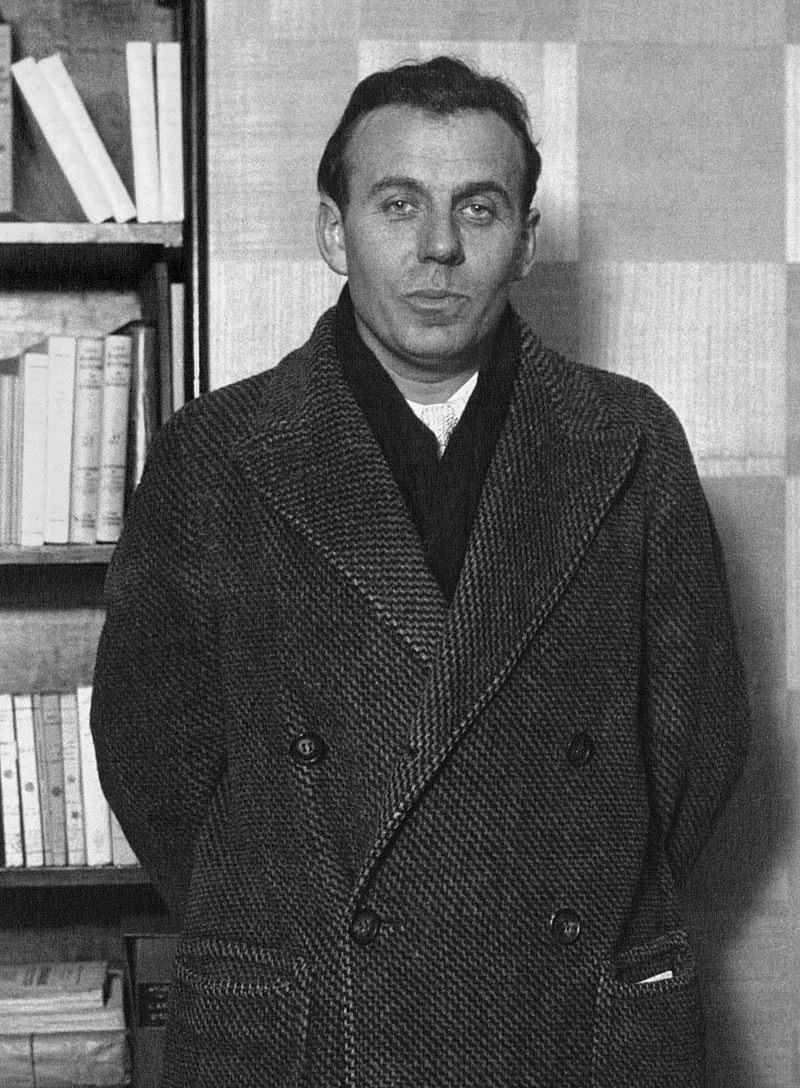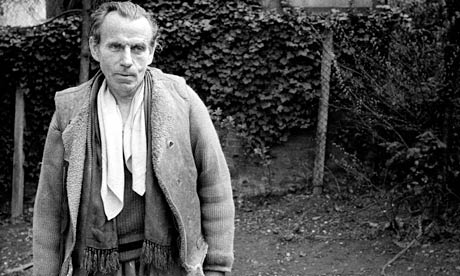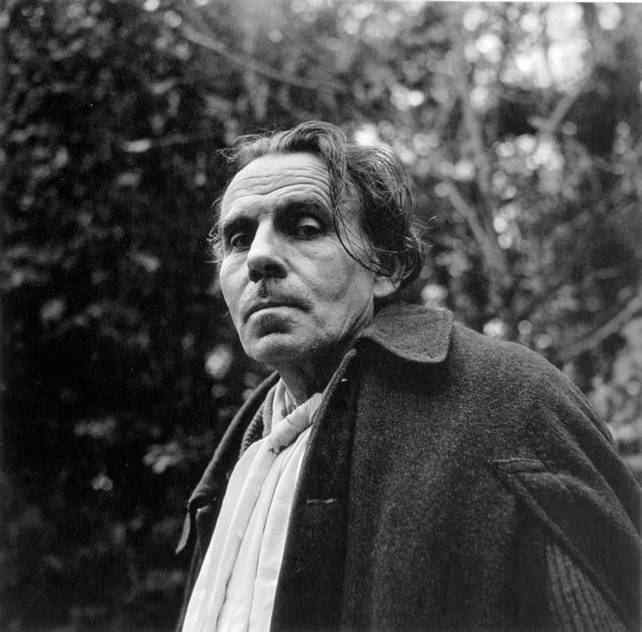 The French doctor-cum-novelist Louis-Ferdinand Céline was always among the most troubling of artists, a brilliant writer and ardent anti-Semite. During the second half of the twentieth century, after the Nazis had been ground into dust, it was less a problem to embrace his brilliance. "Celine was my Proust!" exclaimed Philip Roth. William S. Burroughs, Allen Ginsberg, Kurt Vonnegut and Henry Miller agreed.
The author's thorns have sadly again grown as pointy as daggers in this neo-Nazi 2.0 moment, with his old interviews being re-run on viciously bigoted websites with Hitler-appropriate names. His greatness shouldn't be denied, but his awfulness shouldn't be forgotten.
In the 1934 Brooklyn Daily Eagle review of Journey to the End of the Night, his bruising, misanthropic war novel, George Currie writes of the rare level of fascination and controversy the book provoked in France.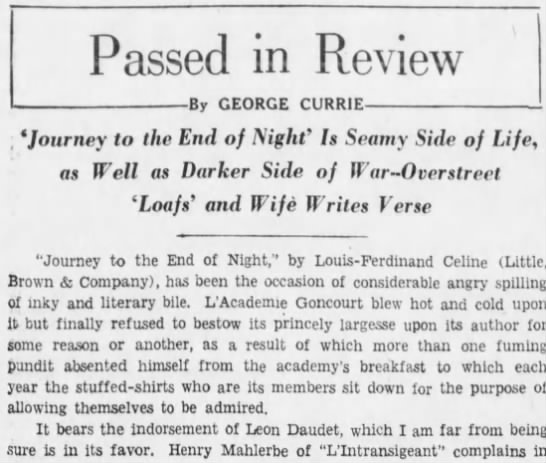 ---
A spectral, dissipated Céline cries during a 1957 TV interview. The following year, desperate for money as he always seemed to be, the author reluctantly allowed a re-issue of Journey, penning a preface in which he suggested the book's graphic nature was the sole reason for the enmity he encountered, not at all acknowledging the role his numerous anti-Semitic tracts played.