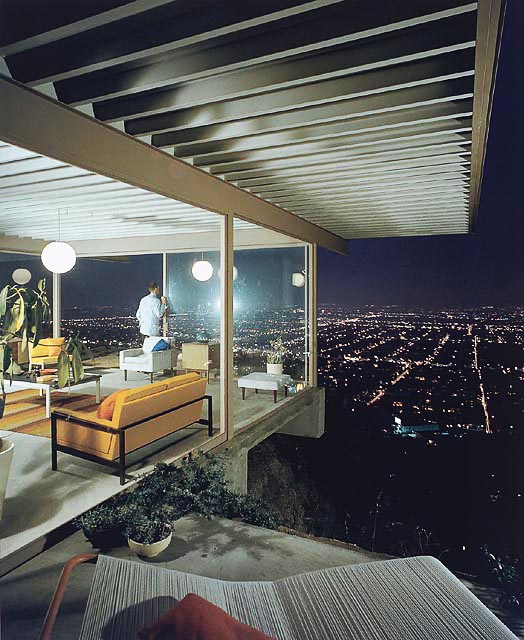 At Grantland, Steven Hyden has a smart article about Los Angeles Plays Itself, one of my favorite movies. A documentary about the role of the "most photographed city in the world" in film and on television during the twentieth century, Thom Andersen's long-form survey is brilliant, insightful and fierce. An excerpt from Hyden:
"An exhaustive, exhausting, funny, trenchant, and frequently cantankerous work of film criticism and social commentary, Los Angeles Plays Itself was envisioned as a double feature, Andersen said. When viewed this way, the first half plays as a witty observational comedy and the second half as an impassioned political docudrama. Andersen starts off by griping about L.A. movies the way only a longtime Angeleno would: He nitpicks Alfred Hitchcock for setting several films in the San Francisco area and none in Los Angeles, and Sylvester Stallone for taking undue 'geographic license' with local streets for the car chases in Cobra. It's not just a matter of realism — though Andersen is a stickler for realism. He's an unabashed L.A. partisan who bristles at any perceived anti–Los Angeles sentiment, starting with the nickname 'L.A.,' which he finds diminishing.
'People who hate Los Angeles love Point Blank,' he says of John Boorman's 1967 psychedelic noir, though he does express sardonic appreciation for Boorman's taste in garish decor, which 'managed to make the city look both bland and insidious.' He's less forgiving of how filmmakers always put their villains in the city's modernist architectural masterworks. The work of John Lautner has been especially exploited in this regard, finding favor among Bond villains in Diamonds Are Forever and Jackie Treehorn in The Big Lebowski.
If Andersen were just a provincial crank, Los Angeles Plays Itself would peter out well before the second act. But his eccentric narration also sticks some weirdly insightful landings, like when he compares the bare-knuckled fascism of Jack Webb's Dragnet TV series to the austerity of Ozu and Bresson, or marvels at how the supposed dystopia of Blade Runner is actually 'a city planner's dream' of bustling streets, bright neon, and easily traversable aerial highways. 'Only a Unabomber could find this totally repellent,' he observes."