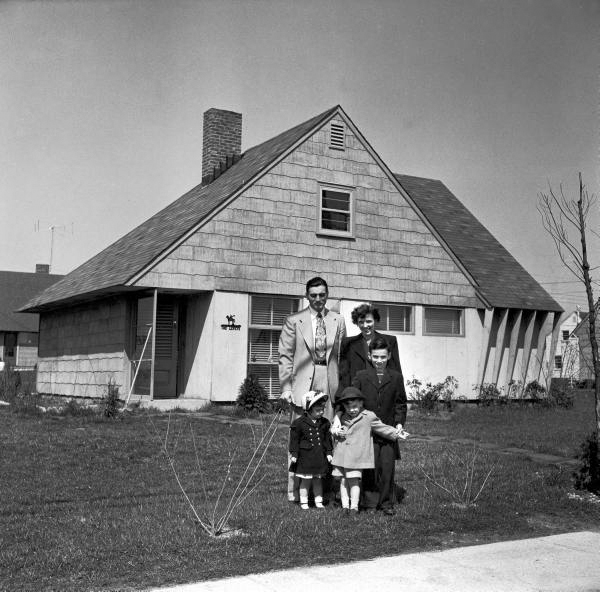 Spouse swapping have been around forever, and according to an article in the November 10, 1942 Brooklyn Daily Eagle, it didn't miss the World War II era. From a piece about two New Jersey couples that were hot for each other for a time:
"Elizabeth–Advisory Master John G. Matthews today heard, with surprise that verged on horror, how a couple of friendly neighbors living in the same house in Metuchen 'swapped' wives from April, 1941, until the end of the year.
The story was unfolded in papers filed by Mrs. Gladys Jensen of 288 Main St., Metuchen, in divorce proceedings brought by her husband, Siegfried, now of Raritan Township.
The Jensens were married in 1928 and have four children ranging from 7 to 13. According to Mrs. Jensen's affidavit, they shared a private house with the Howard E. Caswells at 680 Main St., Metuchen. In April 1941, a fire in the neighborhood awoke both families and the couples watched the blaze being put out. Then, according to Mrs. Jensen, 'some one' suggested an exchange of wives.
Court Denounces 'Paganism'
Mrs. Jensen said that 'after some hesitation, all parties agreed' and the exchange took place four times that week and twice a week thereafter until the end of December. Then, she said, she had an argument with Caswell and the swapping ended, although the two couples continued to live in the same house until last March.
'This is the sort of paganism one might expect to read about in the early history of Rome,' said the advisory master. He ordered Jensen to pay $16 a week alimony pending trial of his divorce action on Nov. 21. 
The Caswells had meanwhile been divorced, and the court ordered that suit reopened and directed attorneys in both cases to appear before him."