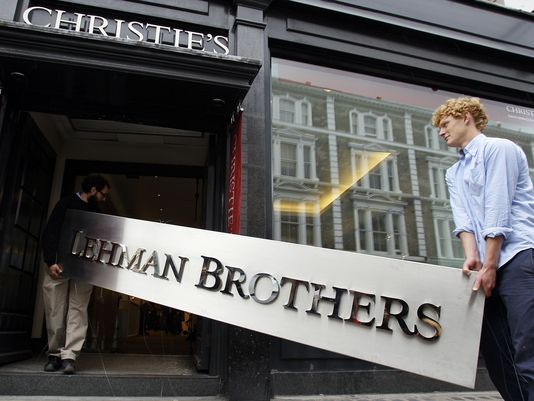 In a review of Martin Wolf's The Shifts and the Shocks in the New York Review of Books, Paul Krugman argues that the financial bubble may not have led to the 2008 crash but merely briefly masked an economy that has stalled in a long-term way. An excerpt:
"Emphasizing the need to reduce financial fragility makes sense if you believe that the legacy of past financial excess is the reason we're in so much trouble now. But are we sure about that? Let me offer two reasons to be skeptical.
First, while the depression that overtook the Western world in 2008 clearly came after the collapse of a vast financial bubble, that doesn't mean that the bubble caused the depression. Late in The Shifts and the Shocks Wolf mentions the reemergence of the 'secular stagnation' hypothesis, most famously in the speeches and writing of Lawrence Summers (Lord Adair Turner independently made similar points, as did I). But I'm not sure whether readers will grasp the full implications. If the secular stagnationists are right, advanced economies now suffer from persistently inadequate demand, so that depression is their normal state, except when spending is supported by bubbles. If that's true, bubbles aren't the root of the problem; they're actually a good thing while they last, because they prop up demand. Unfortunately, they're not sustainable—so what we need urgently are policies to support demand on a continuing basis, which is an issue very different from questions of financial regulation.
Wolf actually does address this issue briefly, suggesting that the answer might lie in deficit spending financed by the government's printing press. But this radical suggestion is, as I said, overshadowed by his calls for more financial regulation. It's the morality play aspect again: the idea that we need to don a hairshirt and repent our sins resonates with many people, while the idea that we may need to abandon conventional notions of fiscal and monetary virtue has few takers."