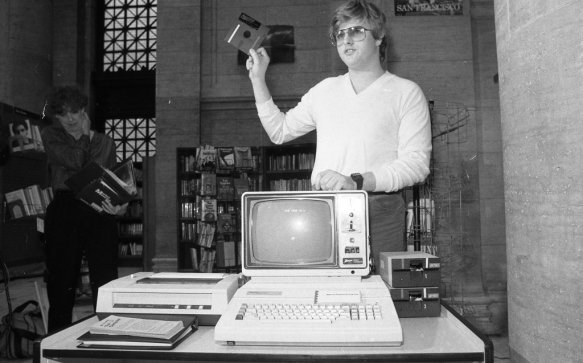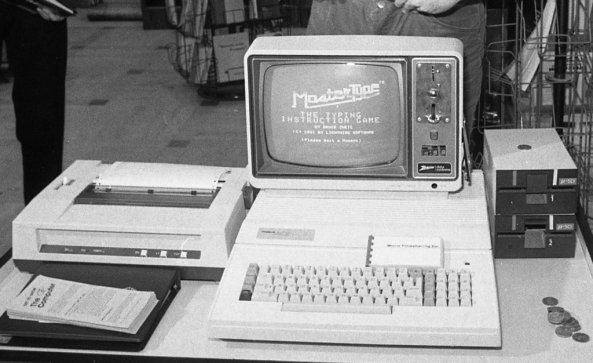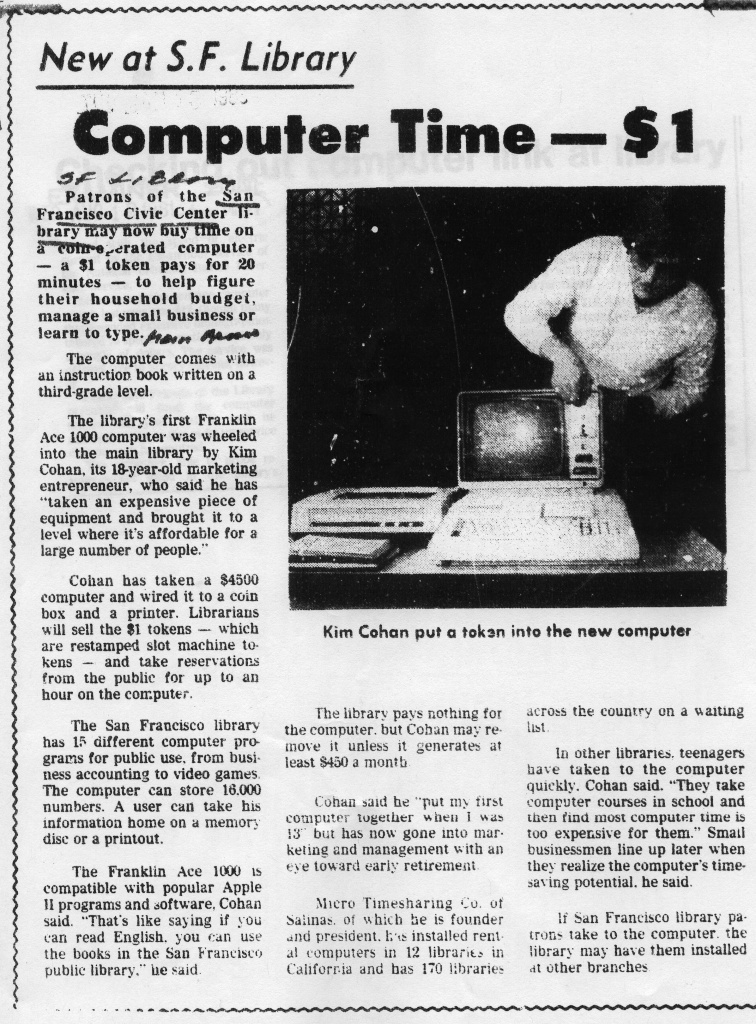 Ray Bradbury reportedly wrote Fahrenheit 451 on coin-operated typewriters in the early 1950s. As the San Francisco Chronicle points out, coin-operated computers became a thing three decades later in the Bay Area. No dystopian masterpieces seem to have emerged, but it was an interesting experiment nonetheless. The opening of the above article:
"Patrons of the San Francisco Civic Center library may now buy time on a coin-operated computer–a $1 token pays for 20 minutes–to help figure their household budget, manage a small business or learn to type.
The computer comes with an instruction book written on a third-grade level.
The library's first Franklin Ace 1000 computer was wheeled into the main library by Kim Cohan, its 18-year-old marketing entrepreneur, who said he has 'taken an expensive piece of equipment and brought it to a level where it's affordable for a large number of people.'
Cohan has taken a $4500 computer and wired it to a coin box and a printer. Librarians will sell the $1 tokens–which are restamped slot machine tokens–and take reservations from the public for up to an hour on the computer."