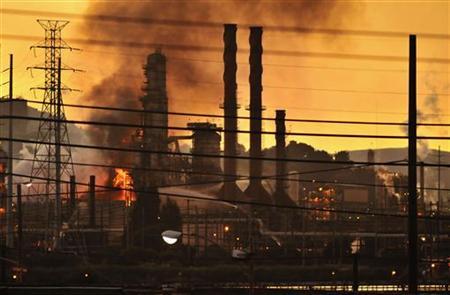 The line between news and advertising was never drawn in pen though we might like to believe so in the fuzziness of retrospect, but there's no doubt in these post-print times that there's been a major assault on that demarcation. And that's a heartbreaker, one of the clearest losses in a wave of progress. The opening of Andrew Edgecliffe-Johnson's Financial Times piece, "The Invasion of Corporate News":
"A population of 100,000 is no longer a guarantee that a city like Richmond, California can sustain a thriving daily paper. Readers have drifted from the tactile pleasures of print to the digital gratification of their smartphone screens, and advertising revenues have drifted with them. Titles that once served up debates from City Hall, news of school teams' triumphs and classified ads for outgrown bikes have stopped the presses for good.
Last January, however, a site called the Richmond Standard launched, promising 'a community-driven daily news source dedicated to shining a light on the positive things that are going on in the community,' and giving everyone from athletes to entrepreneurs the recognition they deserve. Since then, it has recorded the 'quick-thinking teen' commended by California's governor for saving a woman from overdosing; the 'incredible strength' of the 5ft 6in high-school freshman who can bench-press 'a whopping 295lbs'; and councilman Tom Butt's warning about the costs of vacating a blighted public housing project.
The Richmond Standard is one of the more polished sites to emerge in the age of hyper-local digital news brands such as Patch and DNAinfo.com. That may be because it is run and funded by Chevron, the $240bn oil group which owns the Richmond refinery that in August 2012 caught fire, spewing plumes of black smoke over the city and sending more than 15,000 residents to hospital for medical help."