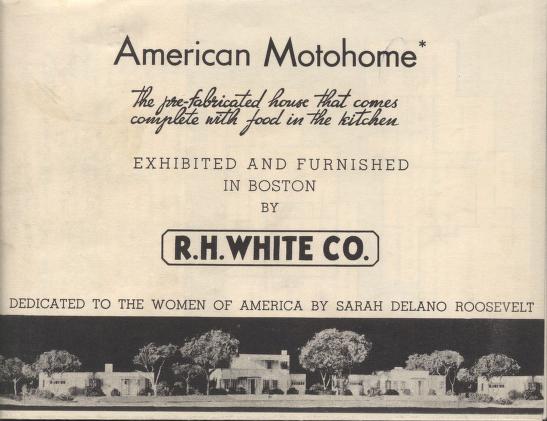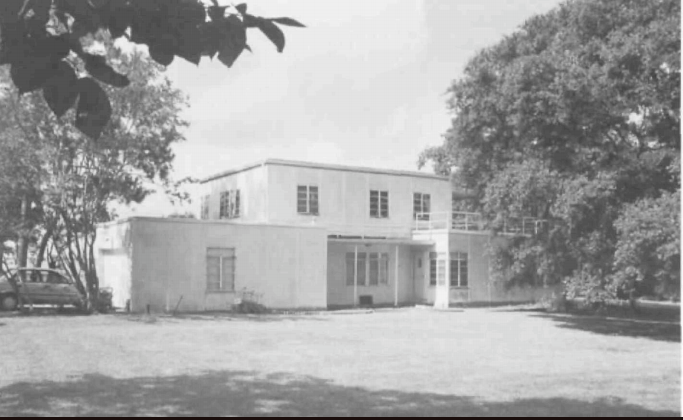 "We'll be living in machines next!" exclaimed the headline in a 1935 edition of the Brooklyn Daily Eagle, which ended up being more correct than the editor who composed it could have known. 
Society in 2017 is well on its way to becoming a quantified surveillance machine, our brains glued to our phones and consciousnesses stored in the cloud, but eight decades ago, the newspaper used the line to tout the pre-fab, fully furnished wonder known as the American Motohome, a modernist abode that could be built in six days. It was all very high-tech at the time, aimed at providing comfort and diminishing toil, delivered replete with built-in air "refrigeration," heating, electric refrigerator, and a radio, with rooms that were "buttoned" together and could be rearranged as the owners desired. The kitchen was even stocked with food prior to move-in date. The Motohome didn't, however, have wheels since it wasn't actually a motor home.
The model's christening was such a big deal that the Wanamaker department store in Manhattan invited President Roosevelt's mother to tear the cellophane from the showroom example it constructed inside its auditorium. "I dedicate this home to the women of America," she said. 
Despite the hoopla, the house was a flop, the Edsel of edifices, as cookie-cutter homes didn't appeal to American tastes, especially since the future was not cheap with a $5,500 price tag for the larger version, not exactly affordable for most Depression Era families. Even after World War II, when the country's economy was humming again, pre-fab only found pockets of success in the U.S., while the vanquished in Japan embraced the idea, needing to quickly shelter the survivors of a devastating defeat.•