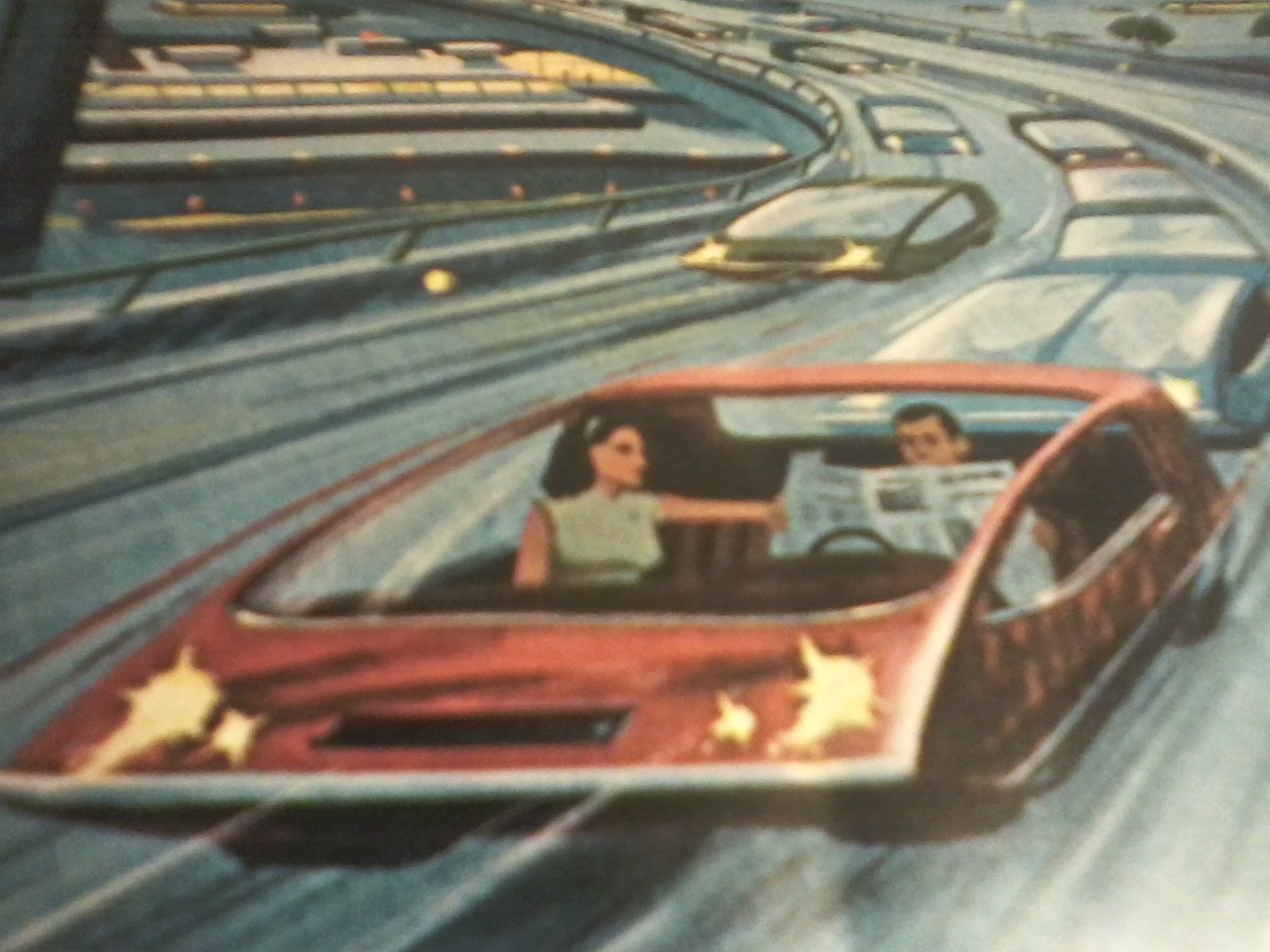 There's no reason why Big Auto can't win or at least keep pace in the race to driverless–at least in the short run.
The bigger question, the one marked by existential risk for the sector, is if autonomous makes ownership unattractive for enough consumers. That could happen. 3D printers could likewise eventually decentralize Detroit, making vehicle creation and specialization open to anyone with a strong design sense.
The battle for talent to remove humans from behind the wheel is ferocious, as you might expect, with Uber hiring away most of Carnegie-Mellon's technologists in the field and startups offering stock options to poach the best and the brightest employed at traditional automakers.
From Christina Rogers at the Wall Street Journal:
Bibhrajit Halder left the Midwest and a job developing autonomous trucks for Caterpillar Inc. about a year and a half ago to join Ford Motor Co. in the San Francisco Bay Area, where the auto maker is working on self-driving vehicles.

The Dearborn, Mich., auto maker, however, soon lost the software engineer to Faraday Future Inc., an electric-car startup luring auto industry veterans with Silicon Valley-like perks including stock options, free health care, catered lunches and foosball tables. 

"The work is exciting," Mr. Halder said in an interview about six months after joining Faraday, where he says he has more responsibility than at the blue chip companies he left. "The company is dependent on you to deliver."

Ford is at the center of a ferocious hiring battle now pitting traditional car makers against startups out to force a shift to electric and autonomous-driving vehicles. As they vie for skilled workers, the demand for people who know how to design or build a car has swelled, putting auto makers behind the eight ball.

"Across the auto-engineering spectrum right now, there is a bit of war for talent," said Ford product development chief  Raj Nair. Ford said its voluntary workforce departures overall were less than 1.9% last year. But says Mr. Nair: "right now, where we'd like to be in hiring for our growth this year, we're behind our curve."•