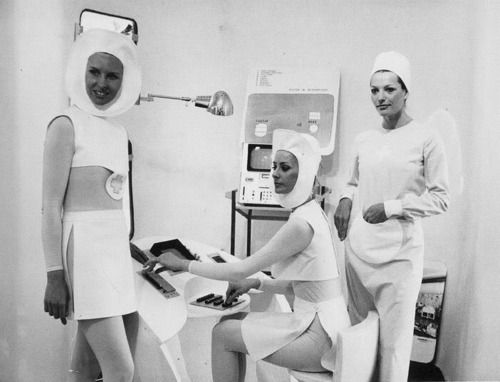 The recent Pew Research Center study of American attitudes toward human enhancement via biotechnology depicted the majority of us as wary of the application of these potential treatments. That may be true, but the numbers actually seemed surprisingly positive to me if you dream of a future of Transhumanism. As the possible benefits of CRISPR-enabled gene editing become more widely known, the numbers should swing toward enthusiasm.
Three Pew researchers, Dr. Cary Funk, David Masci and Lee Rainie conducted a Reddit AMA about the survey. A few exchanges follow.
---
Question:

What is the most surprising information you came across in your research?

Dr. Cary Funk:

For all the potential appeal of having sharper brains and stronger and healthier bodies, this study finds Americans' are largely cautious about using emerging technologies in ways that push human capacities beyond what's been possible before. About half or more Americans say they would turn each of these potential options down. More people say they are worried about each of these scenarios than say they are enthusiastic.

Lee Rainie:

One of the most striking things we have consistently seen in our work is that Americans generally are really positive about the long-term benefits they hope will come from science and technology. For instance, a majority of the public expects cancer to be cured in the next 50 years and they say that science and technology advances are good for society.

Here are some of our recent findings that speak to that.

At the same time, when you ask people about particular scientific applications like the three potential enhancements we studied here, there is not nearly universal optimism. People are wary and often less sure that the hoped-for results will be achieved.
---
Question:

How much do you think people's attitudes and/or regulations towards enhancements have slowed down transhumanism on a practical level? Do you think that this attitude will change anytime soon. Also: What do you believe is the first real step people will take, on a widespread, level toward enhancement?

David Masci:

Most people are not really pondering these issues very much, something we found out in our recent poll. When you think about it, this makes sense: Most scientists say that we're still years away from dramatic advances in human enhancement. And while the U.S. government does regulate some things – like human cloning — it has not written regulations for a lot of the things we talk about in our report, like cognitive enhancement or smart blood.

Regarding the second part of your question: It's quite possible that CRISPR and other new gene editing methods could lead to the first meaningful human enhancements. The researchers I spoke with, including CRISPR co-inventor Jennifer Doudna, say that gene editing is now dramatically easier and more accurate than it was just a few years ago. Already, there are hundreds if not thousands of labs around the world working with CRISPR (including one in China that edited embryos), making it quite possible that some sorts of enhancements will come out of this work.
---
Question:

What do you think the impact of Biomedical Technology/Augmentation will have on the concepts of human rights and ownership?

This technology will no doubt be expensive – what happens when you can no longer afford your monthly payment for your brain chip (e.g.), or when the majority of your body has been replaced with augmentations that you can no longer afford? Your car, home, etc can all be repossessed, but what about something that is surgically implanted into you, and now a part of your body?

Do you think we'll see something crazy and dystopian like Repo Men?

David Masci:

When I interviewed ethicists and religious thinkers, I found that many of them were very concerned that human enhancement could make inequality worse. But instead of being worried that people could not keep up with payments for existing enhancements, most of these thinkers were concerned that many people would not be able to afford them to begin with. Those who favor moving ahead with enhancement research argue that, as with most other technologies, enhancement options will, over time, become available to the non-wealthy as well as the wealthy. There was a time, they point out, when cars and smartphones were luxury items.•