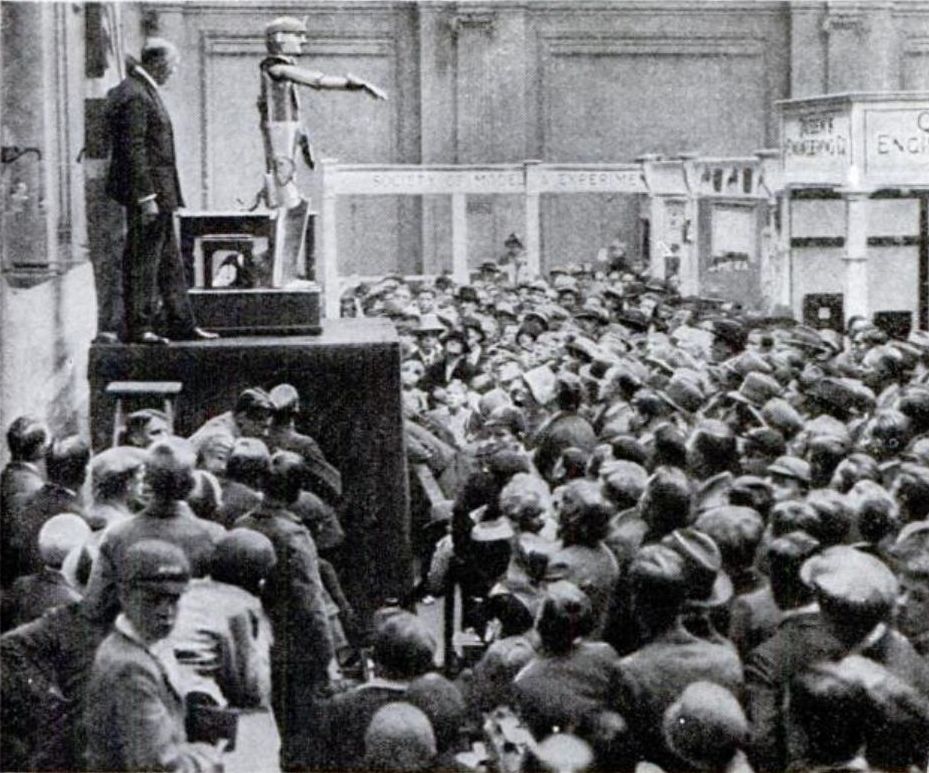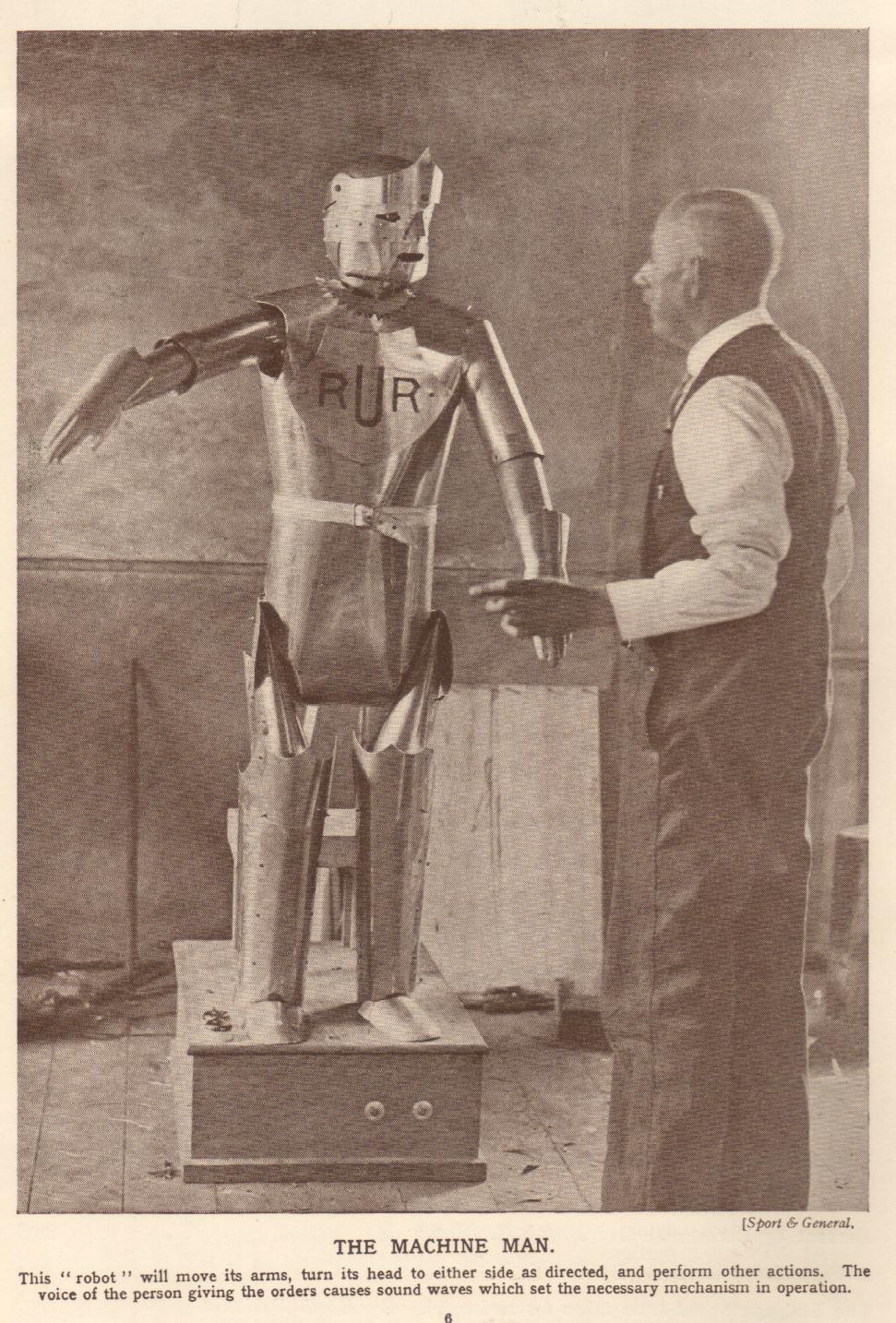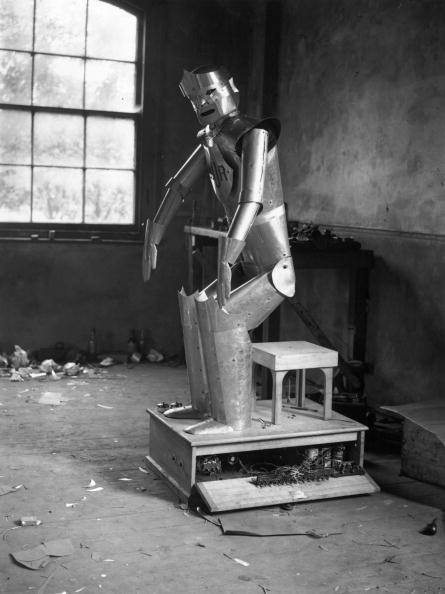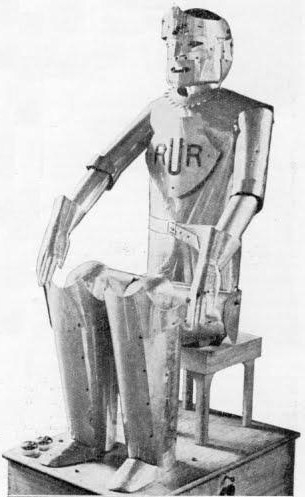 Robots seem to have been capable of offering rudimentary salutations to Madison Square Garden conventioneers more than eight decades ago, but a Broadway speech and Q&A in the Roaring Twenties by a robot named Eric may not have been entirely legit. The bucket of bolts could certainly gesture and nod, but his "voice" may have come from an offstage confederate via remote wireless, though no such possibility was entertained in a report about the unusual stage debut in the January 20, 1929 Brooklyn Daily Eagle. The story:
"Eric Robot, 'the perfect man,' made his first public appearance in America on the stage of the John Golden Theater, 58th St. and Broadway, yesterday afternoon.
Eric arrived from England with Capt. William Henry Richards, secretary of the Model Engineering Association of England, 14 days ago, and plans a tour of the continent. Eric is the mechanical man invented by Captain Richards after many years of private experimental work, and was exhibited before the public for the first time 17 weeks ago in London.
Eric is made of aluminum, copper, steel, miles of wire, dynamos and electro-magnets. His eyes are two white electric bulbs, and his teeth, or rather tooth, is a blue bulb which, on the command, 'Smile, Eric,' appears, accompanied by a sputtering sound. The upper half of Mr. Robot's body, Captain Richards explained, is devoted to the speaking mechanism, and the rest to the movable parts. Eric made a five-minute speech yesterday, talking in an ordinary male voice. Eric was bombarded with questions by the audience, and having been posted with answers to hundreds of probable questions, made a fairly good showing."