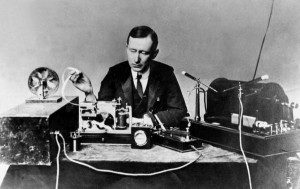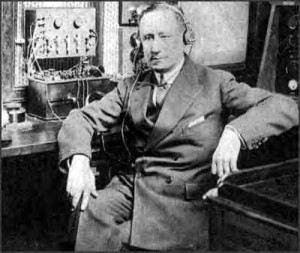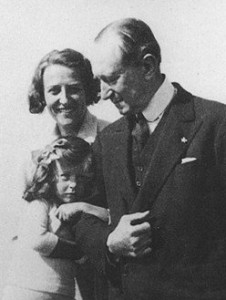 Guglielmo Marconi may or may not have been the very first to create the wireless, as he's often credited, but he was certainly a passionate supporter of Benito Mussolini, who was a real Fascist, and that wasn't the inventor's only strange idea. The text of the announcement of Marconi's death from the July 20, 1937 Brooklyn Daily Eagle:
"Rome–The Marquis Guglielmo Marconi, who invented wireless when he was only 21, died suddenly at 3:45 a.m. today (10:45 p.m. Monday, E.D.T.) at the ancient palace in downtown Rome where he lived and worked.
The 63-year-old conqueror of the ether died of heart paralysis. His widow, the Countess Cristina Bezzi-Scali, was at his bedside. She had been called back from the seaside resort of Viareggio when he began to feel ill yesterday.
Their daughter, Elettra Elena, whose godmother is Queen Elena, remained at the resort and will not return to Rome until time for the state funeral. Today is her eighth birthday.
Duce Pays Respects
Premier Mussolini, whose ardent supporter Marconi had been, was notified of the death immediately. He dispatched a telegram of condolences and later went to Marconi's home in the Via Condotti and paid his respects beside the body."