Many people were surprised when embattled New York Mets owner Fred Wilpon mocked and ridiculed the star players on his self-described "shitty team" in a recent New Yorker article, but the formerly wealthy idiot is just getting started. In order to send an even sterner message to his loser club, Fred Wilpon has decided to install a tampon machine in the Mets clubhouse, letting his players know that he doesn't believe that they truly are men and that, perhaps, they are able to menstruate. This is poor behavior for two reasons. First of all, it is sexist as many women are great athletes and being compared to a woman is not an insult. Secondly, cash-strapped Fred Wilpon is charging $3,000 per tampon in order to raise money for his Madoff legal defense fund.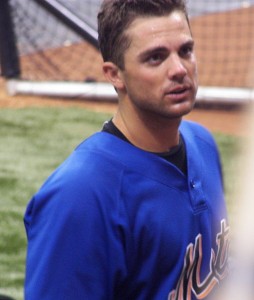 Fred Wilpon, a rich, dumb man who is no longer so rich but is as dumb as ever, is filled with rage for his ballplayers. Of course, he should be angry with himself for horribly mismanaging his baseball team and investing heavily in Bernie Madoff's Ponzi scheme. But that's not Fred Wilpon's way.
To show his disdain, Fred Wilpon has taken to using outfielder Carlos Beltran's locker as a urinal. The well-dressed dummy sits in the owner's box at games, pointing at his players and laughing derisively. When Mets players are about to catch the ball, Fred Wilpon blows a vuvuzela and calls their mothers "whores," hoping to distract them so that they will make an error. When he sees players' wives in the stands, Fred Wilpon gestures putting his index finger down his throat, suggesting that they are homely and make him want to vomit.
Fred Wilpon decided to make an example of beloved team mascot, Mr. Met. Calling the bulbous-headed figure a "disgusting bag of shit," Fred Wilpon took away Mr. Met's uniform and underwear, forcing him to parade around in the parking lot with his genitals exposed. Mr. Met has been ordered to squeegee for change and turn tricks in cars. He has developed Hep-C and a serious drinking problem.
In a recent Sports Illustrated article, Fred Wilpon said the Mets may lose $70 million this year, that they are bleeding money. And there is no tampon big enough to stop that.
••••••••••
More Fake Stuff: