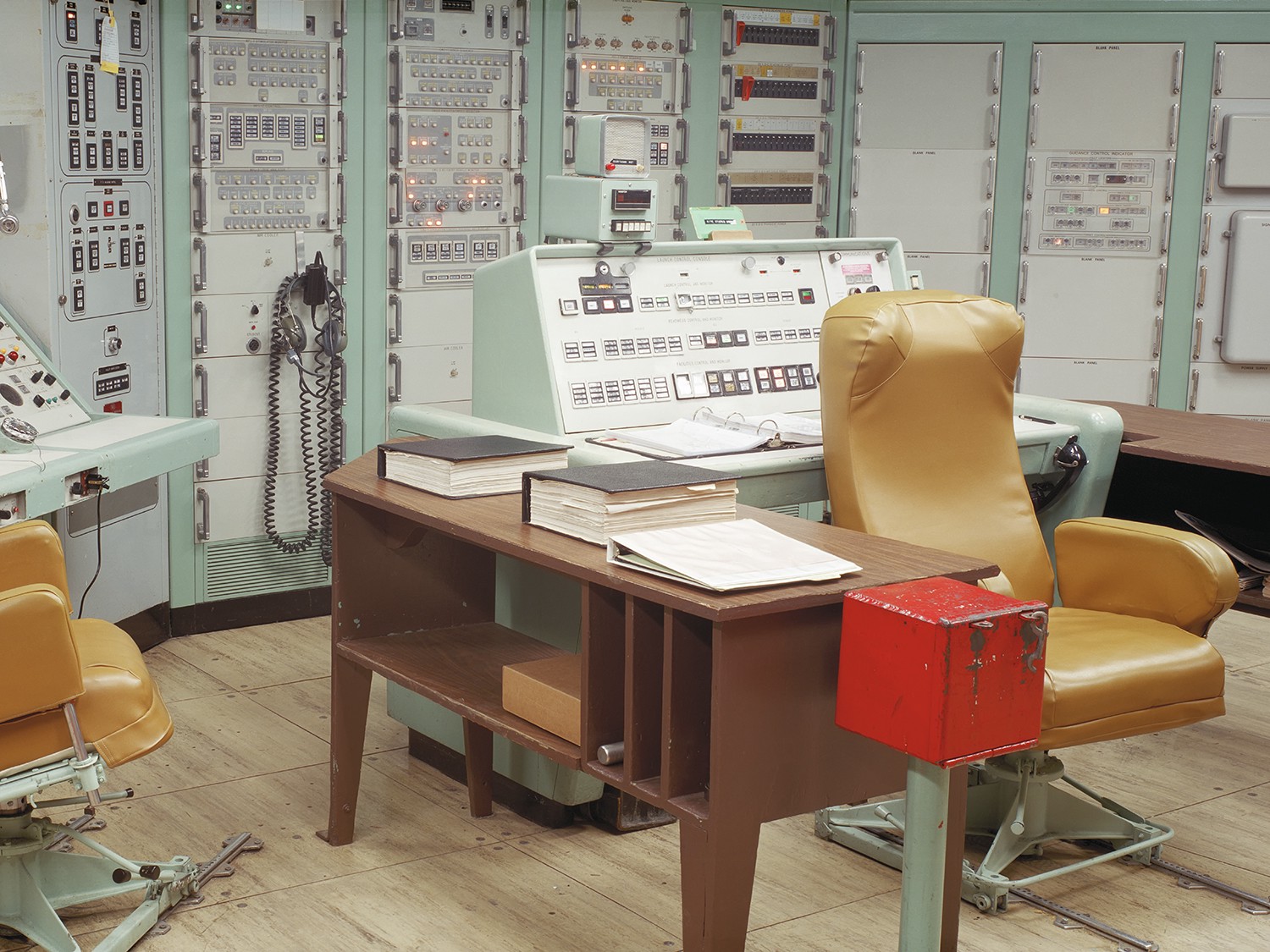 The new Space Race is upon us, this one as much a contest between private and public as among nations. Norman Mailer was the one, above all others, who correctly read the subtext of the 1960s iteration, realizing the Apollo mission a permanent subjugation of humanity–"space travel proposed a future world of brains attached to wires." Hemingway's bullfights and other macho challenges were hopelessly diminished in a time of space odyssey. Now we'll return to space with greater desperation, hoping to safeguard the species from existential risks. Of course, we will simultaneously mutate and end the species as we know it when we stretch across the sky. We'll become them.
In a Vantage essay, Doug Bierend writes of Abandoned in Place, Roland Miller's glorious collection of photos which captures the gentle decline of decommissioned launch sites and NASA structures of yore. An excerpt:
Shot with a reverent eye, NASA's sprawling launch sites and structures, gleaming test facilities, and rusting machinery come together as visual a document and testament to 21st century humanity's ever-extending reach into the cosmos. Mute monuments to what were once our most lofty ideals.
"I'm a child of the '60s, and for anybody that was growing up during that time it was so exciting, it was like science fiction come to life — they were going to try to land on the moon, and they did," says Miller. "And here we are almost 50 years later and we couldn't land it on the moon — I doubt we could make the same nine-year window if we started now."

With the scrapping of the Space Shuttle, public excitement over space exploration seemed to reach an all time low, along with NASA's budget. But whether due to a combination of private innovation by the likes of SpaceX, the effective popularizing of science by figures like Neil DeGrasse Tyson, or a renewed schedule of NASA programs (including missions to Mars), a second golden age of space exploration may be dawning.

Some of Miller's photos come across as essentially documentary, showing the current state of a once gleaming endeavor. Others are more abstract, revealing textures and colors and forms that allude to something ineffable. An aesthetic that's as much part of science fiction as science fact, conjuring notions of space and worlds beyond our own, and how we might get there.•