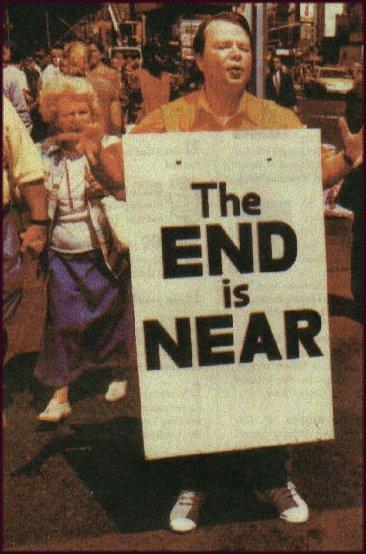 An algorithmic miscue worthy of 1999, this book suggestion was on my Amazon home page yesterday. Fucking Bezos.
________________________
Featured Recommendation:
Prepper's Pantry: The Survival Guide To Emergency Water & Food Storage
by Ron Johnson (October 6, 2014)
Auto-delivered wirelessly
Kindle Price: $2.99
In the event of an emergency having an adequate supply of food could mean the difference between life and death!
Are you prepared for any disaster that is about to happen? Do you already have emergency supplies? Is it enough to sustain you and your family's life for an extended period, when help from others would be close to impossible? Have you discussed and implemented the emergency plans with your family?
Why recommended?
Because you purchased… 
Roughing It [Kindle Edition]
Mark Twain (Author)
The Wild West as Mark Twain lived it
In 1861, Mark Twain joined his older brother Orion, the newly appointed secretary of the Nevada Territory, on a stagecoach journey from Missouri to Carson City, Nevada. Planning to be gone for three months, Twain spent the next "six or seven years" exploring the great American frontier, from the monumental vistas of the Rocky Mountains to the lush landscapes of Hawaii. Along the way, he made and lost a theoretical fortune, danced like a kangaroo in the finest hotels of San Francisco, and came to terms with freezing to death in a snow bank—only to discover, in the light of morning, that he was fifteen steps from a comfortable inn.
As a record of the "variegated vagabondizing" that characterized his early years—before he became a national treasure—Roughing It is an indispensable chapter in the biography of Mark Twain. It is also, a century and a half after it was first published, both a fascinating history of the American West and a laugh-out-loud good time.