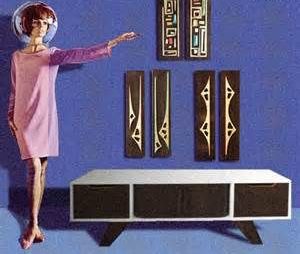 If we avoid the most pernicious effects of all the paper-towel-tossing, son-of-a-bitch-calling, refugee-bashing, pussy-grabbing, private-plane-riding, self-dealing, race-baiting, Constitution-shredding behavior of this Presidential Administration, the worst we've ever known, it will be because of how mired it is in ineptitude.  
Of course, there's always the chance that this won't be the worst government America ever has, that perhaps there will be another just as evil but far more competent, and that the ubiquitous surveillance apparatus we're constructing for ourselves in our streets and homes will fall into the worst possible hands. Even if we don't wind up in that place there'll always be plenty of nations that do. Soon, a technologically enabled police state will be affordable to even the most modestly funded authoritarian regime.
Two excerpts follow.
_________________________________
From "Privacy Is Under Threat From the Facial Recognition Revolution" in the Financial Times:
Unlike fingerprints, retinal scans or blood samples, it is easily performed without the subject's knowledge. It will affect how we travel, live, shop, and much else. It will force changes in the way privacy is defined and protected. If those who care about individual rights do not start thinking about the implications now, those changes will be forced upon us rather than chosen.

Facial recognition is already in use around the world. The Chinese equivalent of Amazon, Alibaba, allows people to "pay with a smile" using facial recognition in stores, for example. The potential for good is obvious. Think of the hours that could be saved if facial recognition were to become the default identification tool at airports.

These benefits will have to balanced against the loss of anonymity. In Russia, an app called FindFace identifies individuals in photos, linking them to profiles on a social network called VKontakte. A similar service, if linked to Facebook and other networks, could put names to billions of faces. In the city of Shenzhen jaywalkers are identified using CCTV, and their faces and addresses posted on a large screen to shame them into better behaviour.

The technology will not be limited to connecting a face with information already present on the internet. A facial recognition model developed at Stanford, when presented with paired photos of individuals who self-identify as gay or straight, could tell which was which with 81 per cent accuracy in men and 74 per cent in women. Humans given the same task were much less accurate. Yes, the sample was limited and the study needs to be replicated with a more refined methodology. The results cannot be dismissed, though. Nor can the frightening implications. Consider an algorithm identifying sexual minorities deployed in an intolerant, authoritarian state. The technology may misclassify many, but tyrants lose little sleep over false positives.•
· · ·
From "Amazon's Latest Alexa Devices Ready To Extend Company's Reach Into Your Home," Mark Harris' Guardian article:
Amazon, hoping to replicate the success of its Echo device, is poised to extend its eyes and ears into every part of your life with the launch of new voice-controlled and camera-equipped Alexa devices designed for bedrooms, living rooms and even your car.
 
"Voice control in the home will be ubiquitous," predicted David Limp, an Amazon senior vice-president who is in charge of the Echo devices, at an event in Seattle on Wednesday. "Kids today will grow up never knowing a day they couldn't talk to their houses."

The Echo has been Amazon's surprise hit in the three years since it launched, finding its way into tens of millions of kitchens around the world, offering internet radio, timers, weather and news reports and voice calls. Now Amazon will start selling a smaller, cheaper version of the original Echo, with fabric and wood veneers, as well a new flagship device called the Echo Plus that promises to work instantly with dozens of smart home devices, such as locks, lights and electric sockets.

"Setting up your smart home is still just too hard," Limp said. "It can take up to 15 steps to do something as simple as set up a lightbulb."

Amazon's vision is of homes with Echo devices in every room, listening to every word you say.•
Tags: Mark Harris