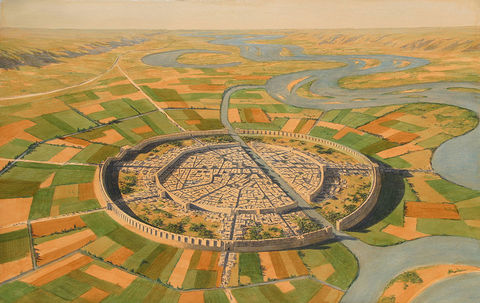 We tell ourselves stories in order to live, and for not quite 200 years we've been investing heavily in the narrative of nation-states, discrete bodies with closed borders, certified citizens and localized laws. The World Federalist movement in the U.S. in the middle of last century was just one of the challenges to this orthodoxy, and like the rest, it didn't go very far. Is the nation-state simply the natural order of things even if it was only recently invented, or is it a passing fancy?
· · ·
In the first few days of 2015, Jamie Bartlett published "Cover of Darkness," an Aeon article which takes a counterintuitive approach to government surveillance in the Internet Age, believing that online anonymity will increase, the mouse outrunning the cat. My response:
I think he's right to an extent. No legislation is going to stop corporations and governments from trying to track and commodify us, but media becomes more decentralized over time, and the number of info hacks, leaks and countermeasures will continue to proliferate. "While that's broadly good for liberty, it may be more a boon to terrorists and trolls than you and I."
I couldn't have known at the time how soon that comment would detonate.
· · ·
Returning in part to that theme, Bartlett has now written "Return of the City-State" for the same publication, another smart essay which wonders whether mass migration to the Internet has made it plausible that the nation will vanish. While I agree that online "nations" like Facebook and Google and Twitter have posed serious challenges to borders—just look at Brexit and our Presidential election—and weakened central governance, I think in the foreseeable future we will probably have the best and worst of both systems, actual nation-states and virtual ones, as people look for myriad ways to safeguard themselves in an increasingly anarchic society. Also factor in the immense resources it will take to combat climate change and remodel and rebuild an increasingly wide swath of areas that will become weather danger zones, something smaller governmental models can't readily manage.
· · ·
Seasteaders, for instance, may find the waters rough. Especially when one of the main backers of this nouveau city-state concept is Peter Thiel, a "genius" who was sure there WMDs in Iraq and that Donald Trump would be a wonderful President. The problem isn't always the world as it has already been built, but that human beings inhabit that world and our flaws can negatively impact a large nation or a small island and anything in between. 
· · ·
I doubt nation-states are endangered—though they will be challenged and forced to adapt.
From Bartlett:
There were only tens of millions of people online in 1995 when the nation-state was last declared dead. In 2015, that number had grown to around 3 billion; by 2020, it will be more than 4 billion. (And more than 20 billion internet-connected devices.) Digital technology doesn't really like the nation-state. John Perry Barlow's 'Declaration of the Independence of Cyberspace' (1996) sums it up well: the internet is a technology built on libertarian principles. Censorship-free, decentralised and borderless. And now ubiquitous.

This is an enormous pain for the nation-state in all sorts of ways. It's now possible for the British National Health Service to be targeted by ransomware launched in North Korea, and there are few ways to stop it or bring perpetrators to justice. App technology such as Uber and Deliveroo has helped to produce a sudden surge in the gig economy, which is reckoned to cost the government £3.5 billion a year by 2020-1. There are already millions of people using bitcoin and blockchain technologies, explicitly designed to wrestle control of the money supply from central banks and governments, and their number will continue to grow. It's also infusing us with new values, ones that are not always national in nature: a growing number of people see themselves as 'global' citizens.

That's not even the worst of it. On 17 September 2016, the then presidential candidate Donald Trump tweeted: 'A nation without borders is not a nation at all. We WILL Make America Safe Again!' The outcry obscured the fact that Trump was right (in the first half, anyway). Borders determine who's in and who's out, who's a citizen and who's not, who puts in and who takes from the common pot. If a nation cannot defend its border, it ceases to exist in any meaningful way, both as a going concern and as the agreed-upon myth that it is.

Trump's tweet was set against the German chancellor Angela Merkel's offer, one year earlier, of asylum for Syrians. The subsequent movement of people across Europe – EU member states received 1.2 million first-time asylum applications in 2015 – sparked a political and humanitarian crisis, the ramifications of which are still unfolding. It certainly contributed to the United Kingdom's decision to leave the EU. But 1.2 million people is a trickle compared to what's coming. Exact numbers are hard to come by, and notoriously broad, but according to some estimates as many as 200 million people could be climate-change refugees by the middle of the century. If the EU struggles to control its borders when 1.2 million people move, what would happen if 200 million do? The lesson of history – real, long-lens human history – is that people move, and when they do, it's hard to stop.

This is the crux of the problem: nation-states rely on control. If they can't control information, crime, businesses, borders or the money supply, then they will cease to deliver what citizens demand of them. In the end, nation-states are nothing but agreed-upon myths: we give up certain freedoms in order to secure others.•
Tags: Jamie Bartlett