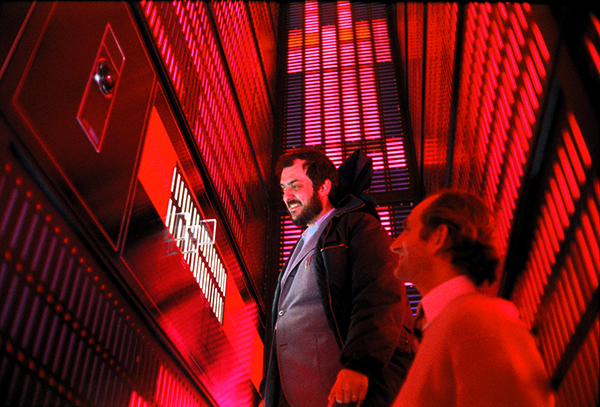 The problem with America worrying about the existential risks of AI is that losing the race to AI is also an existential risk. If we invest correctly in the future (not just Artificial Intelligence but also solar and supercomputers) while providing enough infrastructure projects and social safety nets to keep afloat those displaced (hopefully temporarily) by our transition into the Digital Age, the country shouldn't fall behind China or any other state. Of course, we're so politically confused and toxic right now that such a scenario seems possible though not plausible. If China should win this arms race and Space Race rolled into one, the authoritarian nation will have the military heft and soft power to shape the world.
Daniel Kliman and Harry Krejsa worry about this dark potential in "Is China Leaping Past Us?" a Politico piece about this Sputnik Moment 2.0:
Its companies are attempting to acquire U.S. firms in key advanced technology sectors like semiconductor development and manufacturing. Chinese corporations have also opened research centers in the United States to tap American talent, and made early-stage investments in American startups focused on cutting-edge technologies like artificial intelligence and robotics. A small Silicon Valley venture might find access to their intellectual property a minor price to pay for a game-changing capital infusion.

Failing to address China's efforts to acquire U.S. technology will have far-reaching consequences. The Commission on the Theft of American Intellectual Property estimates that piracy, theft, and counterfeiting by China costs the U.S. economy between $225 billion and $600 billion a year, or up to 3 percent of the entire U.S. GDP. In the long term, the costs only grow more daunting. If scientific advances in quantum communications, artificial intelligence, biotechnology, energy, and battery technology increasingly move to China, so will the future industries – and jobs – that will accompany them. Moreover, future U.S. military advantage depends on America's continued technological leadership. If China outpaces the United States in innovation, loss of America's military edge in the Asia-Pacific, if not globally, could follow.•
No matter who is the victor, or if several nations are, the future we're creating is a machine that will swallow up our privacy and attempt to quantify, surveil and commodify us ceaselessly. And no one will be able to hop over the sensors or hit an OFF switch. In a smart New York Times op-ed "These Are Not the Robots We Were Promised," Nicholas Carr believes our warm welcome of these nascent ambient technologies, as the robots become shapeless and ubiquitous, speaks to our narcissism, which is certainly so. But I think it may be more than that. Religion may have declined, but our fear of being alone on a spinning, jagged rock remains as strong as ever.
An excerpt:
Although they may not look like the robots we envisioned, smart speakers do have antecedents in our cultural fantasy life. The robot they most recall at the moment is HAL, the chattering eyeball in Stanley Kubrick's sci-fi classic 2001: A Space Odyssey. But their current form — that of a stand-alone gadget — is not likely to be their ultimate form. They seem fated to shed their physical housing and turn into a sort of ambient digital companion. Alexa will come to resemble Samantha, the "artificially intelligent operating system" that beguiles the Joaquin Phoenix character in the movie "Her." Through a network of speakers, microphones and sensors scattered around our homes, we'll be able to converse with our solicitous A.I. assistants wherever and whenever we like.

Mark Zuckerberg, the Facebook C.E.O., spent much of last year programming a prototype of such a virtual agent. In a video released in December, he gave a demo of the system. Walking around his Silicon Valley home, he conducted a running dialogue with his omnipresent chatbot, calling on it to supply him with a clean T-shirt and toast bread for his breakfast, play movies and music, and entertain his infant daughter. Hooked up to cameras with facial-recognition software, the digitized Jeeves also acted as a sentry for the Zuckerberg compound, screening visitors and unlocking the gate.

Whether real or fictional, robots hold a mirror up to society. If Rosie and her kin embodied a 20th-century yearning for domestic order and familial bliss, smart speakers symbolize our own, more self-absorbed time.

It seems apt that as we come to live more of our lives virtually, through social networks and other simulations, our robots should take the form of disembodied avatars dedicated to keeping us comfortable in our media cocoons. Even as they spy on us, the devices offer sanctuary from the unruliness of reality, with all its frictions and strains.•
Tags: Daniel Kliman, Harry Krejsa, Nicholas Carr