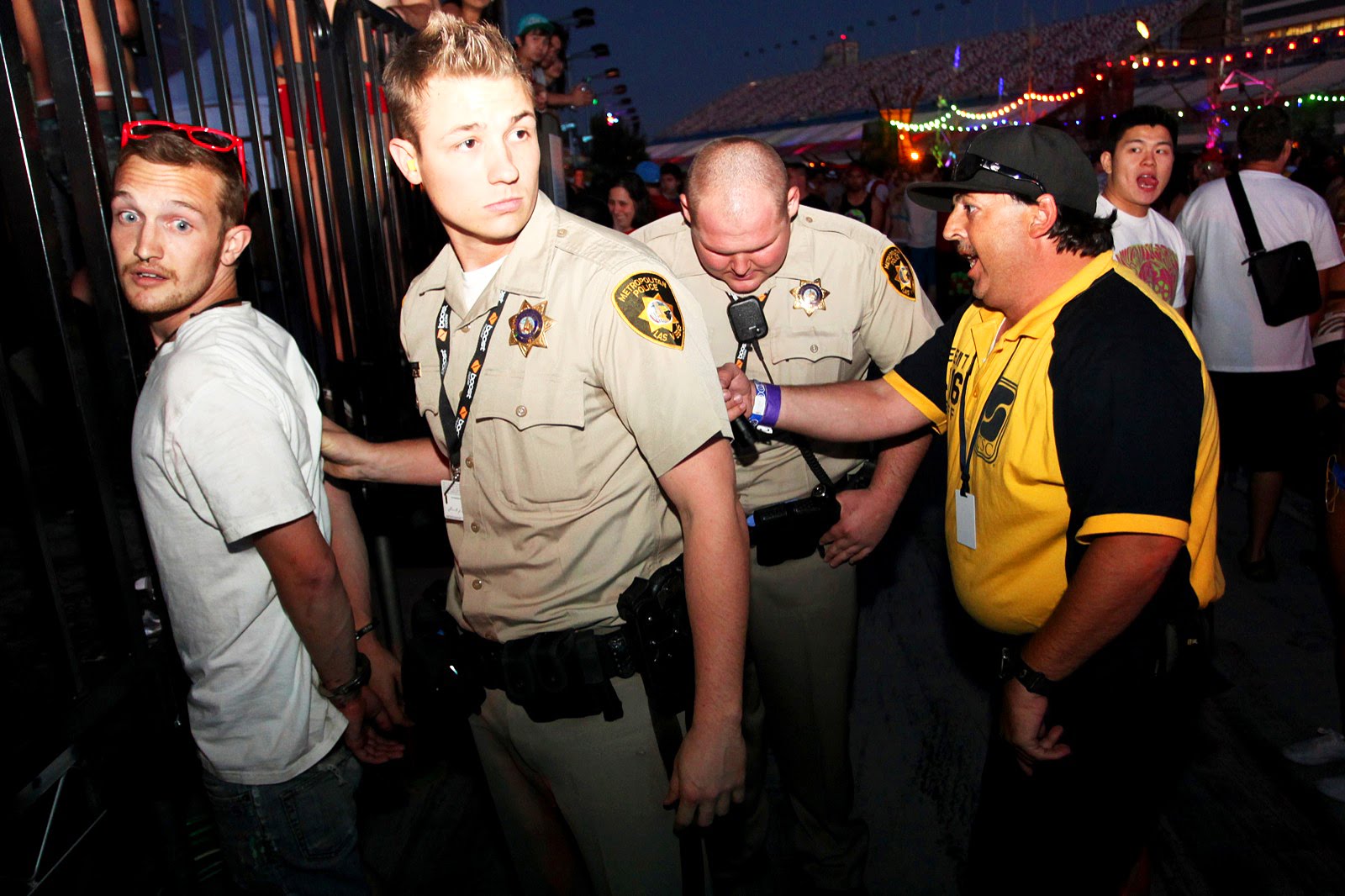 Silicon Valley powerhouses would like to have it both ways: More surveillance of you and less transparency for them. You will be tagged, monitored and commodified, and they will be free from regulations. That's what technology wants—or at least what technologists want.
Whether it's Larry Page dreaming of a partitioned parcel where he can conduct dangerous experiments or Peter Thiel actually bankrolling unauthorized herpes vaccine tests on humans in St. Kitts, these billionaires believe laws created to protect us from people just like them are a hindrance.
Because Americans so reflexively worship success and money, such people have already had an outsize impact on how we live. Time will tell how much further their sway is amplified, as our biggest tech corporations try to blur lines and bend wills. Mark Zuckerberg even appears to have his eyes on the leadership of America, a country with a much smaller population than Facebook. How kind that he would accept such a demotion.
· · ·
Libertarians, a political class that has wet dreams about seasteading and abhors zoning regulations, also would like to see government (mostly) disappear. As the sinking of Houston's runaway sprawl just reminded us, rules and regulations are needed. They can always be done better, but they need to be done.
Libertarian overlord Grover Norquist, whose policies, if ever enacted fully, would lead to worse lifestyles and shorter lifespans for the majority of Americans, made his maiden voyage in 2014 to the purported government-less wonderland known as Burning Man. Norquist's belief that the short-term settlement in the Nevada desert is representative of what the world could be every day is no less silly than considering Spring Break a template for successful marriage. The Beltway "Burner" wrote of his experiences for the Guardian. Maileresque, it was not. An excerpt:
You hear that Burning Man is full of less-than-fully-clad folks and off-label pharmaceuticals. But that's like saying Bohemian Grove is about peeing on trees or that Chicago is Al Capone territory. Burning Man is cleaner and greener than a rally for solar power. It has more camaraderie and sense of community than a church social. And for a week in the desert, I witnessed more individual expression, alternative lifestyles and imaginative fashion than …. anywhere.

The demand for self-reliance at Burning Man toughens everyone up. There are few fools, and no malingerers. People give of themselves – small gifts like lip balm or tiny flashlights. I brought Cuban cigars. Edgy, but not as exciting as some "gifts" that would have interested the federal authorities.

I'm hoping to bring the kids next year.

On my last day of my first Burning Man, at the Reno airport, a shoeless man (he had lost his shoes in the desert) was accosted by another dust-covered Burner carrying sneakers: "Take these," he said. "They are my Burning Man shoes." The shoeless man accepted the gift with dignity.•
What a putz, on many levels. Perhaps silliest of all is Norquist's idea that Burning Man is a far freer society, which is dubious at best. It's highly regulated and for good reason. Go and create some art in the desert if you like, peep at the nudity on display at this self-aware pseudo-Woodstock, but you'll need to deal with a bureaucracy. That's largely a positive development, since rules and sound infrastructure are often what protects us from disaster.
· · ·
From "The Endless Rules of Burning Man," a CityLab piece by Christine Grillo:
The festival has been held on the shadeless alkali flats of Black Rock Desert, a national conservation area, since 1990. To call the environment inhospitable is an understatement. Every year, the temporary Black Rock City—home to 70,000 souls last year—is built with almost a conquistadorial glee by men and women hell-bent on imposing a form of civilization upon the lifeless playa, hauling in generators and propane and water and lumber and porta-potties. (And art, of course.)

As with permanent cities, the construction and maintenance of this municipal infrastructure requires an elaborate regulatory apparatus—and for the greater good, the regs must be enforced. When you imagine Burning Man, you might picture naked people riding bikes and making out and setting things on fire—and, indeed, that's exactly what you'll see if you attend. But, for a psychedelic, safety-third debauch, Burning Man has an awful lot of rules. …

As the event has grown, Black Rock City has become more like a real-world municipality, albeit one that's whiter, wealthier, and more circular than most American cities of its size. Its lawmaking body is the Burning Man Organization—often referred to as the Org, or more jokingly as the Borg. Like many municipal entities or large corporations, the Org has a fondness for bloodless bureaucratese. Witness sentences like this, one of many similar ones to be found on the official Burning Man website: "As part of the organization restructuring efforts, several subcommittees were formed to decentralize management and to include more key stakeholders in decision-making."•
Tags: Christine Grillo