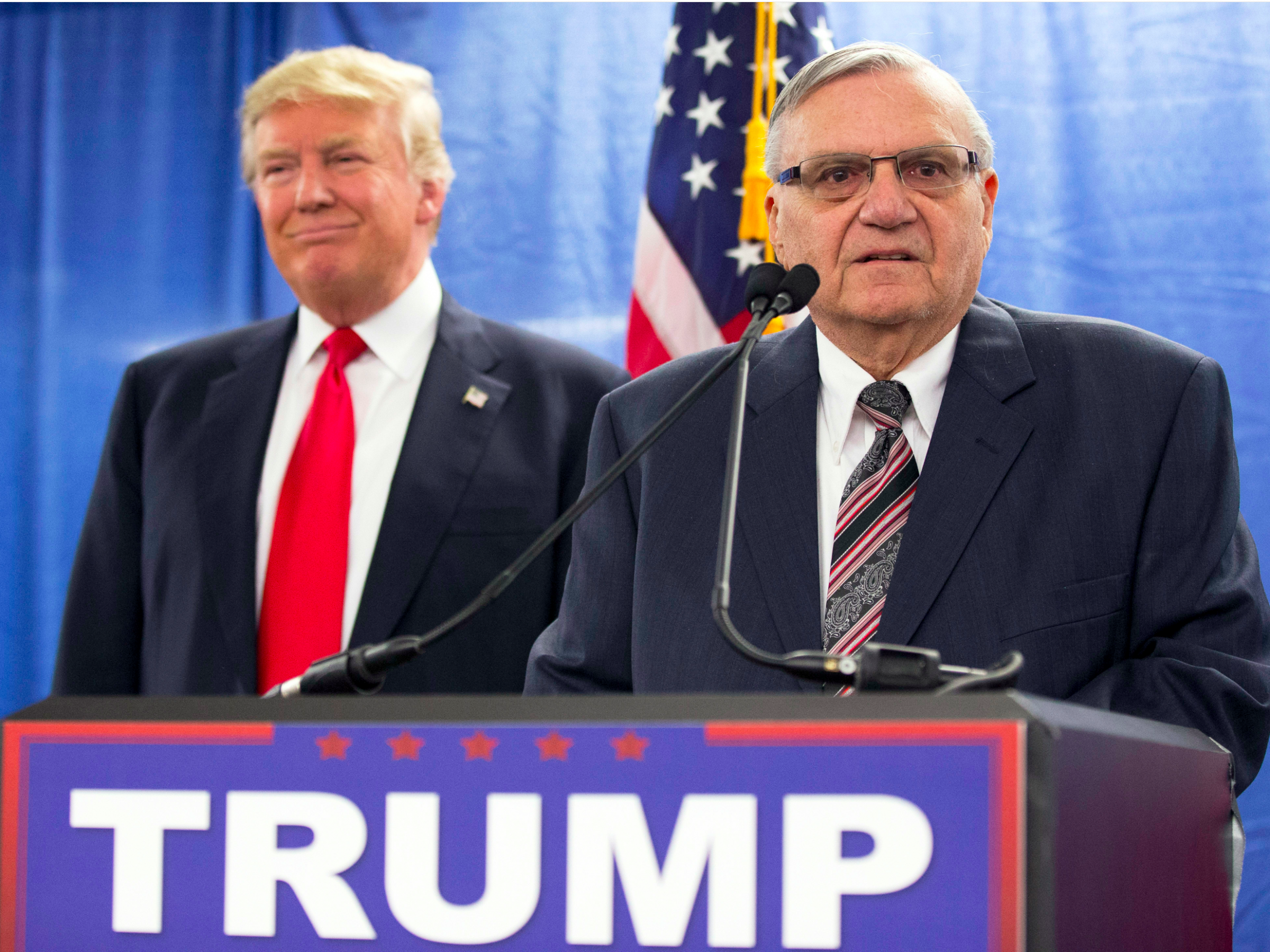 Louise Mensch would make an amazing fictional character, but she's unfortunately an actual person.
I've believed from the start that some unaffiliated person with Intelligence Community connections and a Twitter account could aid in unraveling the issue of Russian collusion, which the mainstream American media failed to address during the campaign. Perhaps a reporter squeezed from a post covering the FBI or a foreign intelligence agency in this time of media company die-offs and consolidations could provide a loose strand or two? Maybe the Woodwards or Bernsteins of this era could come from outside of institutions like the Washington Post?
Possible, but it certainly wasn't going to be Mensch, who seems to be just as much a bewildering Philip K. Dick creation as John McAfee, a fugitive from, among other things, common sense. Claude Taylor, Mensch's sometimes cohort who added a dollop of gravitas to the online operation by virtue of having worked in a low-level job for the Clinton Administration, doesn't seem nearly as off-kilter, though he too is overmatched in trying to crack the code. 
In a Guardian article published on Monday, Jon Swaine reported that allegations of Trump being involved with an underage sex ring via his defunct modeling agency had been passed to the duo not by a Mark Felt but by a hoaxer who felt they were marks. It was Derp Throat. From Swaine:
The hoaxer, who fed the information to Taylor by email, said she acted out of frustration over the "dissemination of fake news" by Taylor and Mensch. Their false stories about Trump have included a claim that he was already being replaced as president by Senator Orrin Hatch in a process kept secret from the American public.

"Taylor asked no questions to verify my identity, did no vetting whatsoever, sought no confirmation from a second source – but instead asked leading questions to support his various theories, asking me to verify them," the source said in an email.•
Just because the experts failed us in the run-up to the election doesn't mean the amateurs are a better bet now.
· · ·
What's most perplexing about false narratives being sold, whether for personal gain or simply because of good intentions run amok, is that the noose appears to be genuinely tightening around Trump in regards the Kremlin investigation and other legal matters. WaPo and the New York Times have one-upped each other the past few days by publishing damning articles newly linking Trump's camp to veteran face-stabber Felix Sater, a Brooklyn-born "legitimate businessman" with ties to Russia's upper class and underworld. Equally important is that Trump's most recent provocations (the Arpaio pardon, drawing moral equivalence between white supremacists and those who protest them, allowing local police forces to arm themselves with military weaponry) seem aimed at enabling an authoritarian power grab should Mueller produce evidence of collusion, financial crimes or other seriously illegal behaviors. These two factors may meet headlong before long.
Two excerpts follow.
____________________________________
From Sarah Lyall's NYT conversation with British spy novelists John le Carré and Ben Macintyre:
Question:

Do you think the Russians really have something on Trump?

Ben Macintyre:

I can tell you what the veterans of the S.I.S. [the British Secret Intelligence Service, or MI6] think, which is yes, kompromat was done on him. Of course, kompromat is done on everyone. So they end up, the theory goes, with this compromising bit of material and then they begin to release parts of it. They set up an ex-MI6 guy, Chris Steele, who is a patsy, effectively, and they feed him some stuff that's true, and some stuff that isn't true, and some stuff that is demonstrably wrong. Which means that Trump can then stand up and deny it, while knowing that the essence of it is true. And then he has a stone in his shoe for the rest of his administration.

It's important to remember that Putin is a K.G.B.-trained officer, and he thinks in the traditional K.G.B. way.

John le Carré:

The mentality that is operating in Russia now is absolutely, as far as Putin is concerned, no different to the mentality that drove the most exotic conspiracies during the Cold War. It worked then, it works now. As far as Trump, I would suspect they have it, because they've denied it. If they have it and they've set Trump up, they'd say, "Oh no, we haven't got anything." But to Trump they're saying, "Aren't we being kind to you?"

Ben Macintyre:

And today you get this wonderful Russian lawyer woman [Natalia Veselnitskaya, who was in the pre-election meeting at Trump Tower with Donald Trump Jr.] who is straight out of one of our books, a character that is possibly connected to the Russian state. Who knows? They exist somewhere in that foggy, deniable hinterland. It's called maskirovka — little masquerade — where you create so much confusion and uncertainty and mystery that no one knows what the truth is.

John le Carré:

For Putin, it's a kind of little piece of background music to keep things going. The smoking gun might or might not be the documents exchanged about the Trump Tower in Moscow [which Trump is said to have been planning to build]. Then there's the really seedy stuff in the Caucasus. There are bits of scandal which, if added up, might suggest he went to Russia for money. And that would then fit in with the fact that he isn't half as, a tenth as rich as he pretends to be.•
____________________________________
The opening question from Chauncey DeVega's latest Salon Q&A with historian Timothy Snyder:
Question:

We talked several months ago about Trump's election and the state of American democracy. Much has happened since our first conversation. How is the country doing?

Timothy Snyder:

I think the most predictable thing, because it does not have to do with legislation, was the moral effect that his presence would have.

This works three ways. It works by what Trump does and says. For example, the outrageous things he says about the press and his obsession with violence. It also works by the things he doesn't say and the things he doesn't condemn. "On the one hand and on the other hand" is a way to destroy values and virtues, because if the leader of the country does not have a firm opinion about good and evil then it becomes very hard for other people to have firm opinions about good and evil.

People who have opinions which are in fact absolutely evil are supported by this kind of relativism. With the attempted terrorist attacks, defacing the Holocaust Memorials, and defacing the Lincoln Memorial — which just happened, by the way — you are looking at the demoralization of a society.

The second big trend is that we are hanging by our teeth to the rule of law. That was my judgment at the beginning of his presidency and it is still my judgment now. The rule of law is what gives us a chance to rebuild the system after this is  all done.•
Tags: Ben Macintyre, Chauncey DeVega, John Le Carré, Jon Swaine, Sarah Lyall, Timothy Snyder