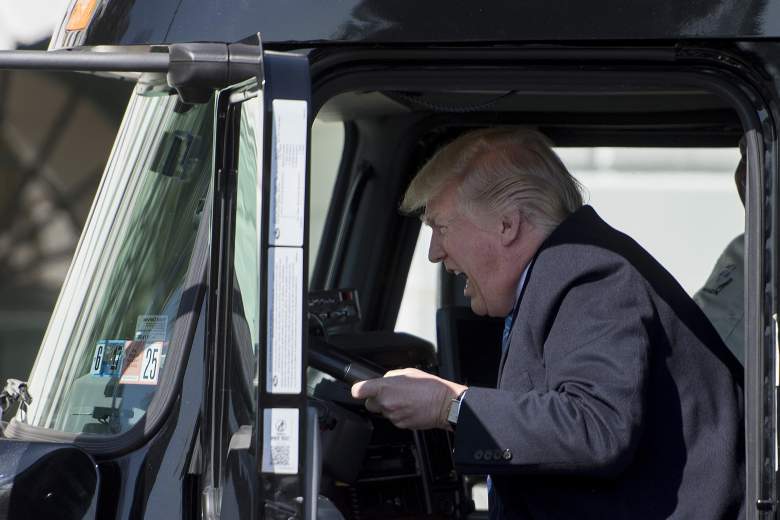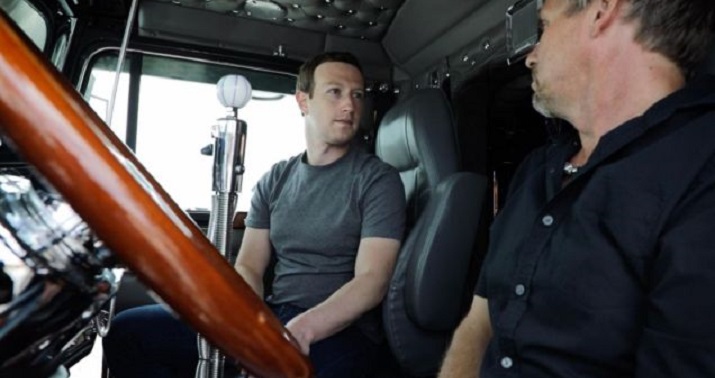 There's no doubt Mark Zuckerberg is a top-shelf CEO, even if the product he's selling is dubious, an advertising scheme that connects hatemongers as surely as old lovers, can aid in toppling democracies as well as autocracies and is willing to quietly conduct "social experiments" on its customers, who are used as an endless source of free content to publish and private information to repurpose. No matter how much the Facebook founder claims to be repairing the ill effects of his company, he's really just doubling down on its core tenets, which seem as likely as not to be antithetical to healthy societies.
In a Nick Bilton Vanity Fair "Hive" piece, the writer analyzes Zuckerberg's many recent moves which make it seem like he's readying himself for a White House run. (My own thoughts on the same can be read here.) As with all Bilton pieces, there's interesting insight, though I do think one line in his conclusion borders on ludicrous.
Bilton writes that Zuckerberg's "skills and experience have put him in a rare position to remedy so much of what ails us." That would be a fairly ridiculous statement regardless of who we were talking about. Bill Gates is legitimately eradicating diseases and no one believes he can counteract "so much of what ails us." No one would believe that about a President of the United States, even on those happy occasions when we have a sane and intelligent one who doesn't believe he can run the world stage the way Gotti ran Queens.
It can't be that Bilton believes Zuckerberg is capable of healing the country's major problems just because he's a bright and wealthy person because there are many far smarter and some modestly richer. It has to be the CEO's management abilities and Facebook itself which elicited this judgement, but the former has been used to mixed results at best as far as civic life is concerned and the latter may permanently be more a negative than a positive. 
Considering Bilton acknowledges elsewhere in the article that Zuckerberg is clueless about his fellow citizens, his "remedy" line just sounds like more Silicon Valley idol worship, something best approached lightly in this moment of Theranos, Juicero, Kalanick, Damore and Thiel.
From Bilton:
I have my own theory as to what's going on here. Over the years, I've spent some time with Zuckerberg, and I always got the feeling that he truly believed there wasn't a problem that technology couldn't solve. He felt deeply, and likely still does, that he was using Facebook to connect people, and that those connections were making the world a better place.

Lately, however, it appears that he has realized that there is another darker side to all of this technology. That the opioid epidemic has grown because of the Internet, that sites like Twitter enable people to spew hatred and lie without repercussions, and—most importantly—that his very own Web site was used by Russian hackers and idiot bros in the Midwest to share fake news stories that helped give us President Trump.

Zuckerberg may have ascended to prominence as a brilliant technologist, but he has turned Facebook into a behemoth because he is also a generationally gifted chief executive, someone who tends to think 20 steps ahead. In fact, I've never met a C.E.O. who can do this with such adroitness. I'm sure that the possibility of public office has crossed Zuckerberg's mind, but probably for a reason that none of us have thought of, and it may also be 19 steps down the line. I don't think he's going to be on the ballot for 2020, but I do think he has left the option open to run for office one day. Maybe it won't be the highest office in the land, too, but rather mayor of Palo Alto, or governor of California. Or maybe Zuckerberg just wants to join the local community board near his house. But, nevertheless, I think he's got a larger plan in mind that we mere mortals just don't understand: there isn't a world in which Zuckerberg would amend the S-1 with that update, fully aware that his every move is scrutinized by investors, with zero intention of ever using an ounce of latitude afforded by the amendment.

But there's something else I've come to believe about Zuckerberg over the past several months. As his surrogates have said to me, he partially wants to do this tour of America to show he's just like us, and in touch with how Facebook (and the Chan Zuckerberg Initiative) can affect people. Unfortunately, though, I think his expedition has had the opposite effect, and highlighted just how out of touch Zuckerberg really is with the rest of the country. While he can plan 20 moves ahead, he can't seem to understand that cavorting around the country with a professional photographer, snapping disingenuous images of him milking cows, touring shrimp boats in the Bayou, and having dinner with a lovely family in Ohio, seems aloof or, worse, patronizing. I have some advice for Zuckerberg: fire your photographer. If you want to post a picture of yourself at dinner in Ohio, take a selfie like everyone else on the planet.•
Tags: Mark Zuckerberg, Nick Bilton